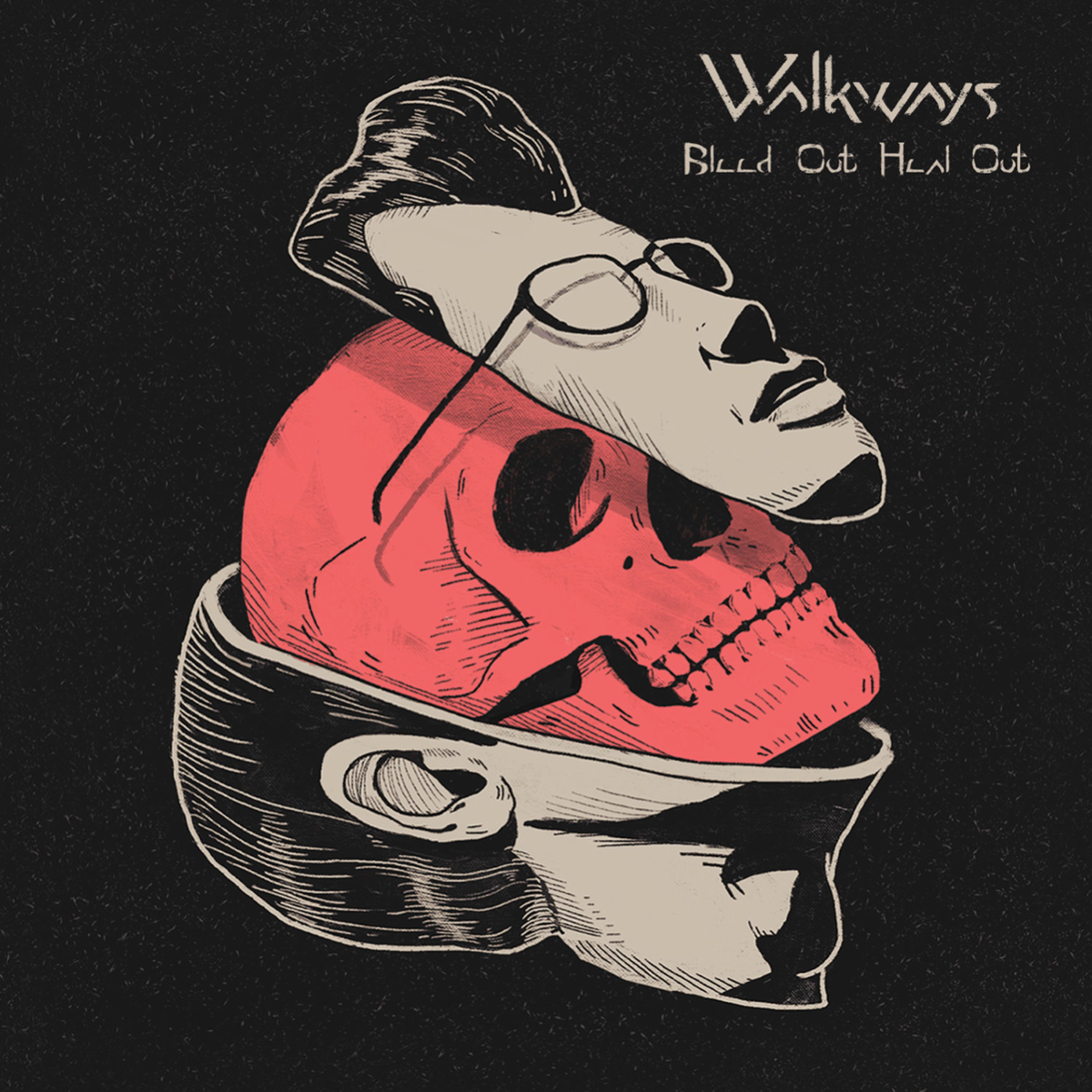 WALKWAYS
Bleed Out, Heal Out Out Now, Brand New Video Released
Israeli alternative metallers WALKWAYS have released their much anticipated new album Bleed Out, Heal Out today via Nuclear Blast.

In celebration of the release the band has also unleashed the intense new music video for the song "Hell Born Shove (Impossible)". Watch the video here: https://youtu.be/Uy6d0TyeedA

Get the album here: http://nblast.de/WalkwaysBOHO

Also don't miss the second single from their upcoming album, Bleed Out, Heal Out. Check out the official video for the title track here: https://youtu.be/zyCERQMUr_k

Trailers:
Watch #1 about being from Israel here: https://youtu.be/7EcFpfCJgy0
Watch #2 about their DIY spirit here: https://youtu.be/tzl4SY0c5Gw
Watch #3 about the lyrics and the album title: https://youtu.be/TdWVVNoCKIE
Watch #4 about their influences: https://youtu.be/rcxLvI0FM4g
Watch #5 about their favorite bands: https://youtu.be/CCyTK6I88f8

Recently, the band announced that they will support the Swedish metal titans IN FLAMES on their German show in Leipzig on August 16th, 2019.

The band also recently released the first single off the album. Watch the intense music video for "Despair (For Heaven's Sake)" here: https://youtu.be/Da3AcX0qroU

Bleed Out, Heal Out tracklisting:
01. Till The End
02. Hell Born Shove (Impossible)
03. Despair (For Heaven's Sake)
04. Half The Man I Am
05. Trumpet Call
06. Levitate
07. Bleed Out, Heal Out
08. You Found Me
09. Unbearable Days
10. Enough.
11. Humane Beings
12. Care (In This Together)
13. Thank You
14. Bone Deep

WALKWAYS is:
Ran Yerushalmi | Vocals
Bar Caspi | Guitar
Yoni Menner | Guitar
Avihai Levy | Bass
Priel Horesh | Drums
Following the 2013 debut album Safe In Sound, WALKWAYS are ready to break out in 2019 with their second full length album – Bleed Out, Heal Out.

A genre-bending record, displaying a wide array of songs that come from personal experiences, to bring out all the causes and emotions that inspired the texts which tell the familiar stories of dealing with the natural impulses of the human mind, and maintaining an aware and controlled mind.

The album journeys through six chapters.
It begins with a heart break and a deep disappointment, goes into a struggle with the urge to avenge and let a darker side take over, from there comes the chapter of release and unchaining from the burden of trauma. Then comes the step of letting someone new in to your life, the stage of loving again. Following that is a contemplation of the outside world – being horrified by our ways as human beings (wars, environmental pollution and animal abuse) and a strong desire to correct and evolve as one and a shout out to change as a whole.

To end the album, there is a recurring chapter of convergence due to the shock from the outside world, which is again flooded with great disappointment and a kind of despair from the current situation, but the deep desire to correct and transcend the internal and external chaos is always preserved.