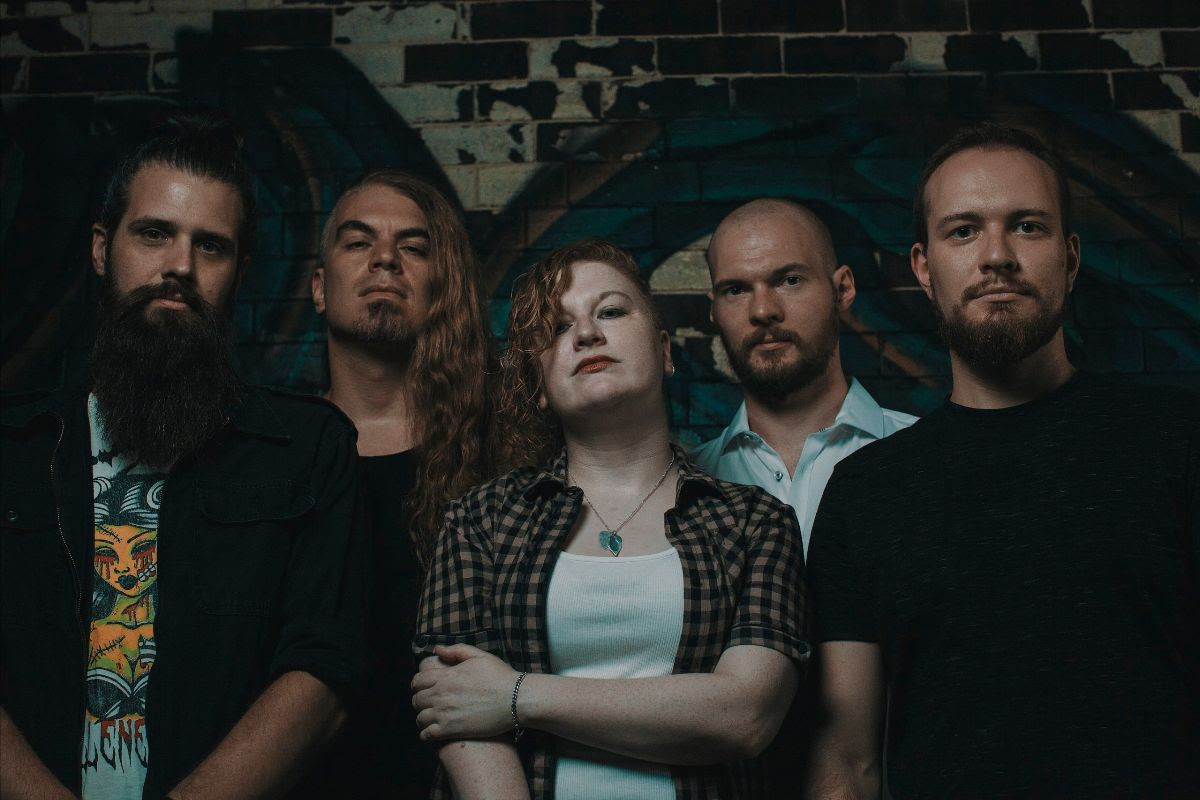 Australian prog outfit
VOYAGER
have dropped a brand new single along with a stunning video via
Prog Magazine
. The song, "Brightstar," can be seen and heard
HERE
.
Directed by Red Empire Media, the music video encompasses the quintessential nature of  Western Australia, displaying the relationship between science, art, and nature. With a montage of drone footage taken from Parkes, CSIRO, and MRO Space Satellite sites across Western Australia, VOYAGER explores the synergy of how science and creative expression go hand in hand.
Vocalist Daniel Estrin comments: "'Brightstar' is about the power of rationality, of the importance of science as an art, of facts, of the demise of empirical evidence in favour of blind belief in idols who spit forth a torrent of nonsense and generally about not believing in something or someone because it's shiny and bright and promises a warm blanket of comfort.
"It's so refreshing to be playing in such wide open spaces and to use technology to create art. There was definitely something magical about the beauty of this blisteringly hot part of the country and I think this clip will capture that magic. We are proud to be from Perth and we want our fans to see what we see. We also want them to know that we almost burnt to a crisp on 40c heat to bring them this visual treat!"
VOYAGER are set to release a new full length album later this year, via Season of Mist.
On further news, the band is about to embark on their Australian tour with TWELVE FOOT NINJA. The tour includes performances at the esteemed Download festivals in Melbourne and Sydney. A full list of tour dates can be found below.
For interviews and guest list requests, contact Katy Irizarry at Katy@season-of-mist.com. Additional assets, such as hi-rez photos, can be found HERE.
VOYAGER
+Twelve Foot Ninja
05/02: Perth (AU) @ Rosemount Hotel
05/08: Canberra (AU) @ ANU
05/09: Sydney (AU) @ Download Festival Sydney 2019
05/11: Melbourne (AU) @Download Festival Melbourne 2019
05/15: Gold Coast (AU) @ Miami Tavern
05/16: Brisbane (AU) @ The Valley Drive in
05/23: Adelaide (AU) @ The Gov
Australian pop sensibility with modern progressive heaviness – this is the cult force that is
VOYAGER
.
With 6 full-length albums under their belt and shows throughout North America, Europe and Asia with the likes of DEFTONES, OPETH, DEVIN TOWNSEND, CHILDREN OF BODOM, SOILWORK, NIGHTWISH, EPICA and ORPHANED LAND, the five-piece from Perth is now firmly entrenched in its international repute as "the band who doesn't sound like anyone else."
VOYAGER'S sensationally anthemic songs offer huge soundscapes, pop and prog sensibilities with catchy and thought-inducing instrumentals. With concerts described as "amazing chemistry blending pop with heavy, technical and progressive riffs," VOYAGER are consistently a live force to be reckoned with.
Line-up
Danny Estrin – Vocals/Keytar
Simone Dow – Guitars
Scott Kay – Guitars
Alex Canion – Bass
Ashley Doodkorte – Drums
For more on VOYAGER, visit their official WEBSITE, FACEBOOK, and INSTAGRAMpages.