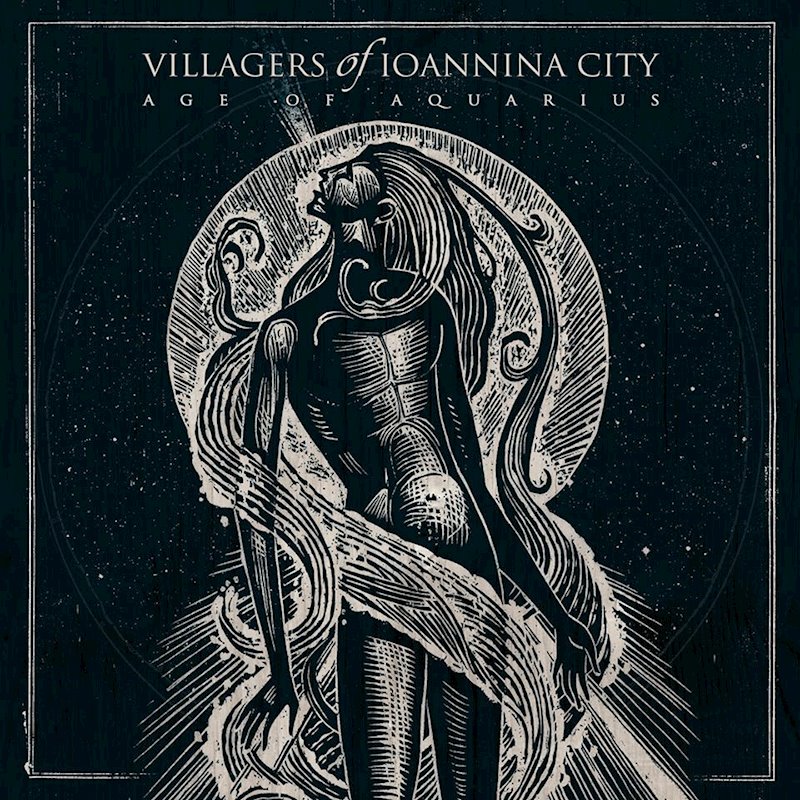 The Greeks have made vital contributions to Western Civilization throughout history. Things like the Alphabet, Democracy, Theater, Science, Mathematics and Architecture such as the Parthenon. Visually, there's the amazing sights of mountainous regions, blue ocean waters and the fascinating culture . Then there's sounds of the Villagers of Ioannina City, the band not the citizens from the Epirus region of Greece.
Villagers of Ioannina City or VIC originally released their sophomore studio effort titled Age of Aquarius through Mantra Records in September 2019. Napalm Records has since scheduled a re-release of this album slated for Friday, April 3, 2020.
The tremors felt from the September 2019 release of Age of Aquarius can now be unleashed. The rumblings VIC have bestowed on the ears will now be felt on a much larger scale. These comic waves will reach far more territories under the Napalm Records flag and that's a good thing for VIC.
Five years in the making, Age of Aquarius is not a typical metal record. It's so much more. Along with Greek nature and projected celestial vibes, VIC incorporates folk instruments such as the didgeridoo, bagpipes and flutes.
The ten-song release clocks in at 65 minutes. During that time, each track evokes varying deep feelings as Age of Aquarius flows into the body and soul.
The appropriately titled opening track, "Welcoming" does just that. Moments in, the album opener literally welcomes the listener into the vehicle that's ready to depart on a psychedelic listening journey like no other. The sounds of the didgeridoo, nature, a repetitive guitar chord along with the distinctive vocals all work together.
The feeling of flight smoothly segues into the title track, "Age of Aquarius", the epicenter of the album. By this time, just three minutes in, the cosmic journey is already on cruise control. This sensation will remain consistent for the entire listening experience.
What aids in this amazing journey of audio exceptionalism would the running time of tracks. Six of the ten tracks clock in at 8.5 minutes or more. Songs like "Part V," "Dance of the Night," "Father Sun" and "Cosmic Soul".
Track nine, "For the Innocent" maintains a heavy pace while incorporating the folk instruments. Even the tempo is brisk, the placement of the track is fitting. If there's a song that defines what VIC is all about, "For the Innocent" is the one. It builds momentum for the mind altering and heavily distorted "Sparkle Out of Black Hole", the final track.
This unique mixture of variables has resulted in an immense release wrapped into a huge sound. It's a beautiful masterpiece from beginning to end. No amount of praise will be sufficient for all the good that Age of Aquarius has brought music world.