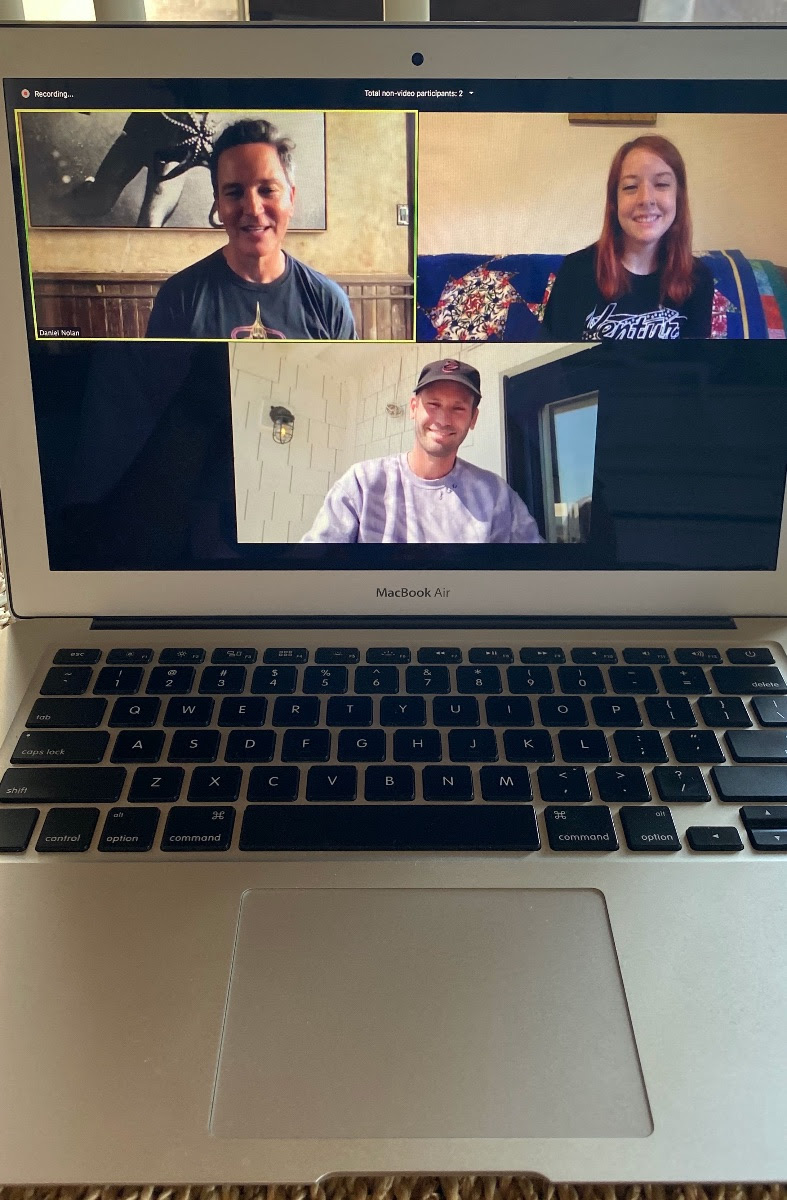 "Together, we make dreams come true for children and young adults living with life-threatening illnesses."
LTDF CONTINUES TO MAKE DREAMS COME TRUE FOR TERMINALLY ILL MUSIC FANS DURING COVID-19 PANDEMIC
NON-PROFIT STAGES VIRTUAL #DREAMDAYS
Living The Dream Foundation, known for making dreams come true for terminally ill music fans at all of your favorite festivals, pivots their mission to continue to provide hope and "dream come true" moments — despite COVID-19 halting live music for the foreseeable future.
Vic Fuentes, frontman for Pierce the Veil and CEO of LTDF, embraced the reality and implications of COVID-19, and challenged his team to re-focus and get creative. And thus, the virtual #DREAMDAY was born. Music fans with terminal illnesses now have an opportunity to submit for a once-in-a-lifetime opportunity to hang with their favorite band or artists via an intimate one-on-one Zoom chat.
Since 2016, the certified platinum recording artist has championed the non-profit, which helps children and young adults afflicted by life-threatening illnesses stay positive, maintain hope, and appreciate each and every day in the face of their afflictions. Since his newly-appointed position in 2019 as CEO and Co-Chairman of the foundation, LTDF remains focused and more driven than ever to continue their mission despite COVID-19 and the increased risks associated with those who are immunocompromised.
"This new shift in our company has been such a blessing in disguise," says Fuentes. "Virtual #DREAMDAYS give our guests a unique opportunity to have a one-on-one conversation with their favorite artist, and the results have been more powerful than we could have ever imagined. The experience touches everyone's lives in such a loving and inspirational way. We can't wait to do more!"
LTDF has done virtual #DREAMDAYS with Pierce The Veil, Periphery, 3Oh!3, Sleeping With Sirens, and Cavetown. Their latest with Third Eye Blind singer Stephan Jenkins and drummer Brad Hargreaves made one of their biggest fan's dreams come true. Janet, 28, is currently battling cancer. She spent her time on Zoom telling the the band about the tattoo of their lyrics she got, her favorite songs, and was even treated to Jenkins playing guitar for her. It was the perfect chance for her to forget about her struggles for a moment and feel like a rock star with her all-time favorite band.
Watch footage from the virtual #DREAMDAY here or by clicking the images below.
Be on the lookout for more from Fuentes and Living The Dream Foundation, including new virtual #DREAMDAYS with some of the biggest bands and artists in the music industry.
Visit www.ltdfoundation.org to learn more and to submit for a virtual #DREAMDAY for you or someone you know.
LIVING THE DREAM FOUNDATION ONLINE: