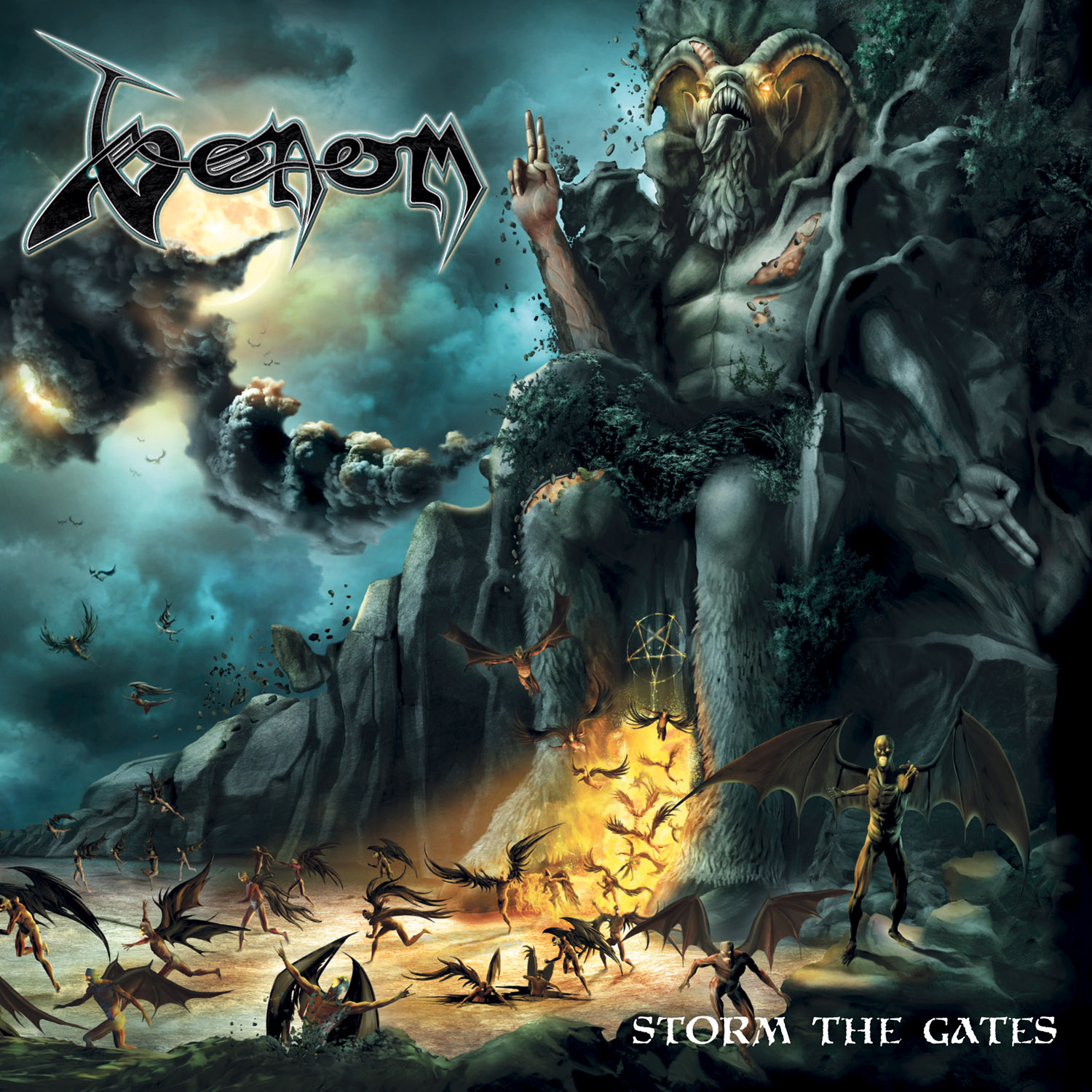 England's Venom, who can be credited with the term "Black Metal" and pushing the envelope of metal extremism towards the end of the NWOBHM era, has released their latest studio effort titled Storm the Gates. The 13 track album marks the third release for the group. The lineup, which has been in place since 2009, consists of Cronos (bass / vocals) who's the sole remaining member of the classic roster along with Rage (guitars) and Dante (drums).
Storm the Gates is produced by Cronos and is Venom's 15th studio album. The release sees the band toning things down a tad with a more mature sound for those who haven't been paying attention or living in the past. No worries though, there's plenty of dark references scattered throughout the release dusting the lyrical content of Storm The Gateswith that Venom evilness.
There are times Storm the Gates can be considered a straight forward metal album with plenty of strength. Venom moves straight into their raw yet defined sound with the opening track "Bring Out Your Dead" and others such as "Dark Lord", "Beaten To A Pulp" and "100 Miles To Hell."
It's not until the latter part of the release that the heavier and faster side of the album rears its head with "Over My Dead Body", the longest number on the disc. "Suffer Dictates", "We the Loud", "Immortal" and the title track, "Storm the Gates" round out the disc.
For Venom to retake a larger piece of the international metal pie, the band of three will need to spread their blackened wings, taking flight across the Atlantic and 'storm the gates' of North American territories. Storm the Gates is an unyielding effort to do so but ultimately it will be the band that needs to suit up and begin their charge to reclaim their prominence.
Venom's Storm the Gates is available now via Spinefarm Records