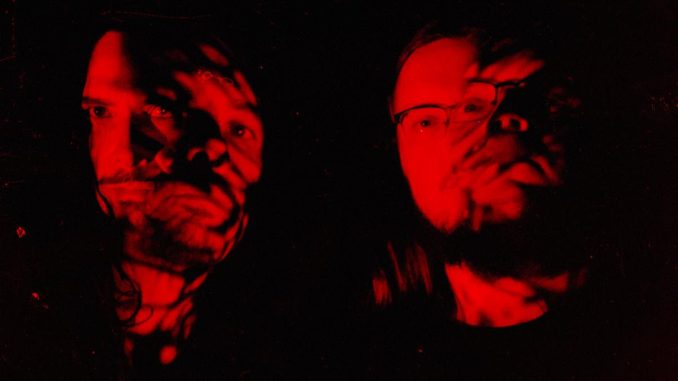 VENERA'S SELF-TITLED, DEBUT ALBUM
ARRIVES OCTOBER 13 VIA IPECAC RECORDINGS
PRE-ORDERS AVAILABLE NOW: https://venera.lnk.to/venera
EXPERIMENTAL ELECTRO DUO OF JAMES SHAFFER AND CHRIS HUNT
RELEASE "HOLOGRAM" FEATURING RIZZ FROM VOWWS
"(in our mind) is a **collision of puzzles** combining towards a unified assembly of the ecstatic abyss, a nested sensitivity within the intensity programmed in the fleeting final seconds of a deadly, perfect, alien thing before being destroyed"
"Hologram" video, directed by EFFIXX, featuring 3D design by Colombian artist Samanta Garcia
Aug. 16, 2023, LOS ANGELES – Venera, a newly formed experimental electronic outfit featuring James Shaffer (Korn) and Atlanta-based composer/filmmaker, Chris Hunt, release their self-titled, debut album on Oct. 13 via Ipecac Recordings.

Venera enigmatically launched their debut song "Swarm" (https://venera.lnk.to/swarm) late last month. No information, no pre-sale, simply the three-minute single released in tandem with a mysterious screed and a pulsating black-and-white video directed by EFFIXX.

Today, the pair step out from the shadows, revealing who and what Venera is, as well as releasing their first single, and video, for the track "Hologram" (https://venera.lnk.to/hologram). A song that features guest vocals/piano from Rizz of VOWWS.

In a joint statement from Shaffer and Hunt, they explain: "'Hologram' emerged quickly from our first session together. A nearly unchanging drum machine pattern nested in warbling guitars. We don't interact much with holograms but they seem to offer an image of an alluring emptiness and light, which resonates well with the universe we are driven to explore."

Several guests join Hunt and Shaffer on Venera. Drummer Deantoni Parks (Mars Volta, John Cale) plays on "Erosion" and "Disintegration," HEALTH's Jacob Duzsik contributes vocals on "Ochre" and Alain Johannes lends his voice to "Triangle." The album was self-produced.

Album pre-orders (https://venera.lnk.to/venera) are available now, with Venera available digitally, as well as physically on CD, and an assortment of vinyl, including limited-edition red, snowy white and skull gold variants.
Venera tracklist:

1. Alignment

2. Erosion (ft. Deantoni Parks)

3. Ochre (ft. HEALTH)

4. Swarm

5. Disintegration (ft. Deantoni Parks)

6. Hologram (ft. VOWWS)

7. Surrender

8. Triangle (ft. Alain Johannes)

9. Helium
L.A.-based James Shaffer and Atlanta-based Chris Hunt converged in early 2022 in Downtown Los Angeles while working on songs for singer Xhoana X. Their kindred interest and backgrounds in dramatic texture, electronics and experimentation inspired an improvisation-based recording process which seeks to explore a sonic universe defined by evolving atmosphere, cinematic noise and select collaborations with other artists.

"You try to pull the tape out of your face and see your many faces slip right off w/ it in a pile. Then there is light. You can't think of anything besides the light. You can't think anything."

# # #

Facebook.com/veneramusicofficial