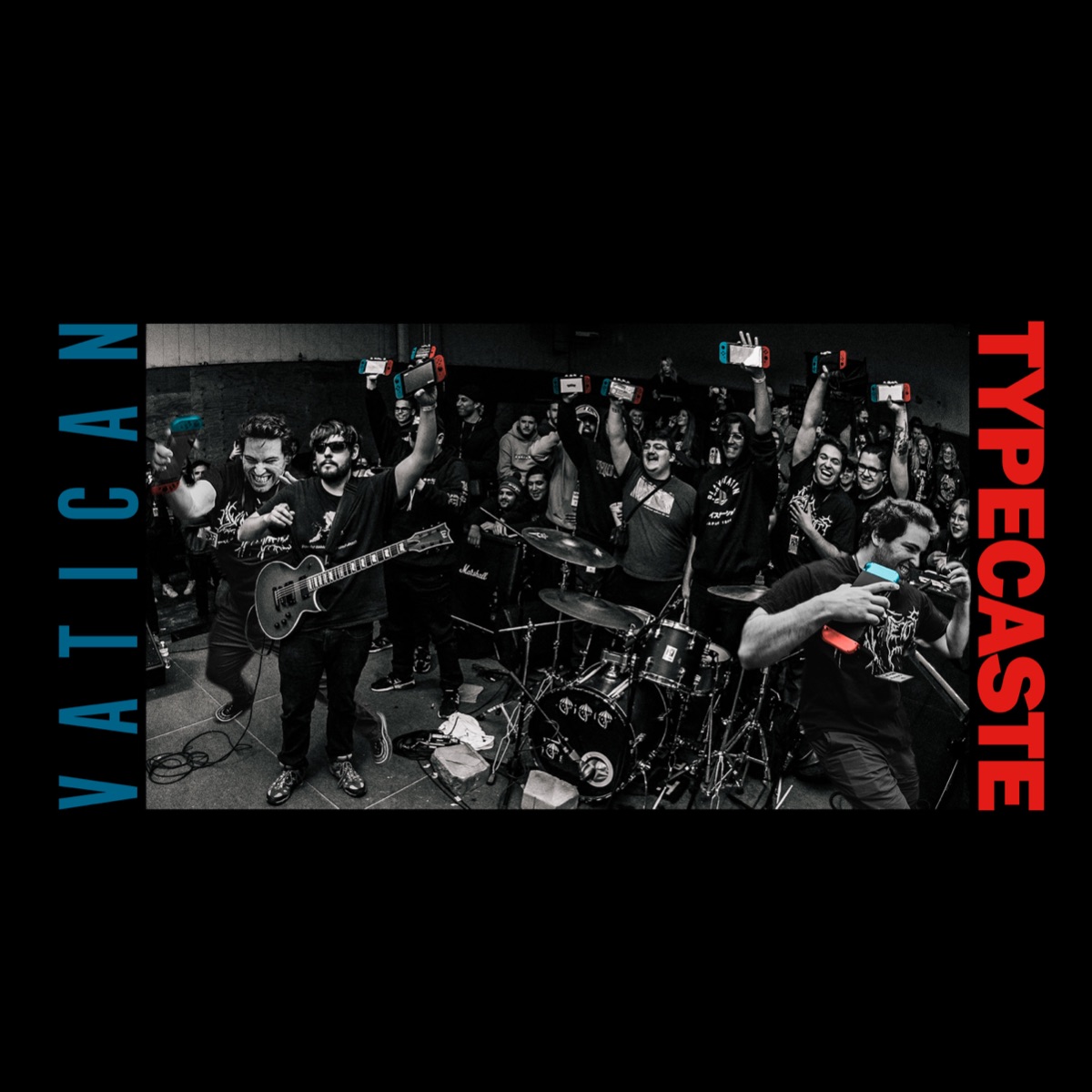 Photos by Errick Easterday and Gabe Becerra
VATICAN + TYPECASTE RELEASE LIMITED EDITION T-SHIRT AFTER MOSHPIT SWITCH GOES VIRAL
When Vatican and Typecaste both performed at LBD Fest in Louisville earlier this month, a magical moshpit moment happened.
Both bands are comprised of gamers and decided to raise their Switches during Vatican's set for fun and to shout out fellow gamers in the building.
Once Vatican launched into their first song, their friend Mark and Typecaste bassist Joey decided to take their gamer pride to the next level in the pit.
It was all in good fun, no one got hurt, and everyone involved had a laugh.
But it didn't end there.
The Internet got a hold of it and things went viral.
While watching Joey mosh with his Switch was certainly an awesome experience for all involved, the bands decided they wanted to further capitalize on all the attention the moshpit Switch was receiving. They designed a joint t-shirt to raise money for The Extra-Life Foundation. Normally, gamers can host fundraisers to benefit children in need through the organization. The bands will donate the proceeds from the shirts directly to the Children's Miracle Network Hospitals.
The shirts will be on sale for a week at this location.
@LDBFest
@easterxdaily
@gabethepigeon
@downrightmerchandise