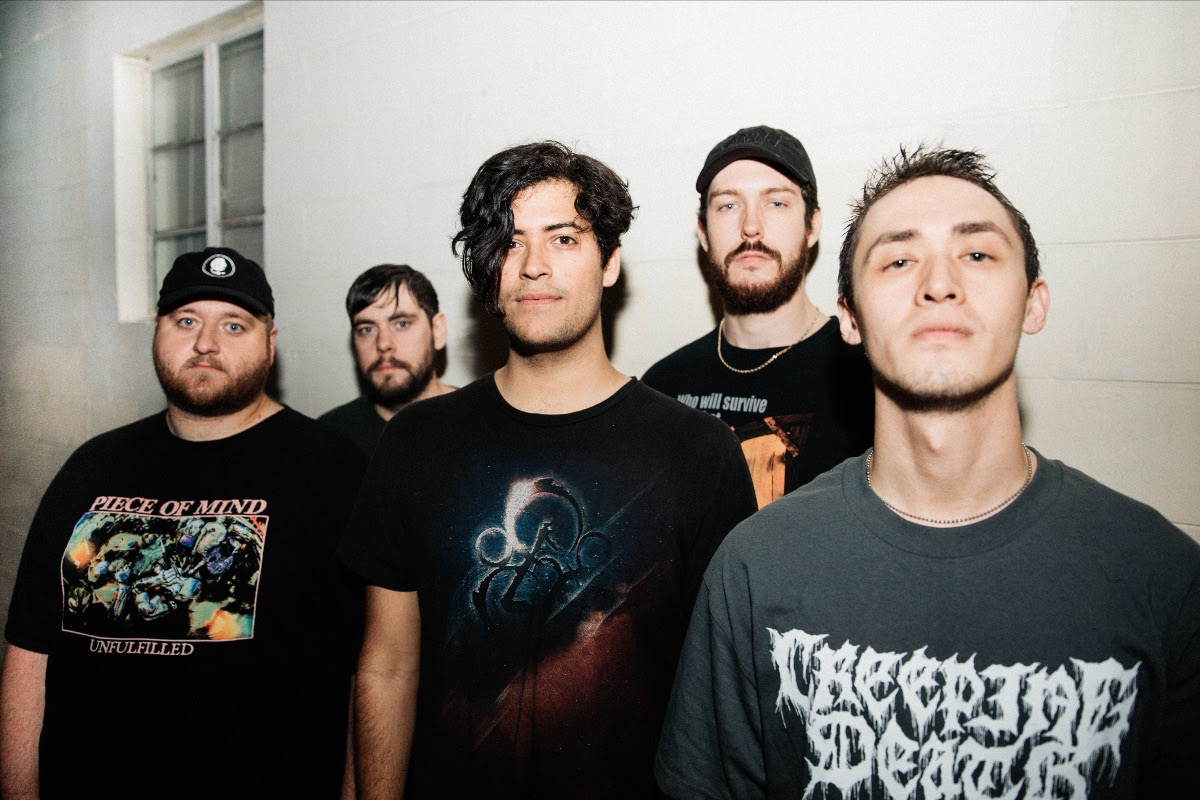 NEW ALBUM SOLE IMPULSE OUT NOVEMBER 15 ON 1126 RECORDS

BAND TOURING THIS FALL
VATICAN will release their new album Sole Impulse on November 15 via 1126 Records. The band just shared the bloody video for "Beneath One" at Revolver. Watch it here and here.
"The video represents crossing over into the 'Umbra,' or spirit world — a realm existing alongside the material world," singer Jonathan Whittle tells Revolver. "It depicts a kid fixated to a body bag in a darkened world, curious as to why he is drawn to the matter. He notices the bag covered in blood and slowly begins to open it before realizing the body inside is his physical self. From opening the bag, he examines the body, where the wound addresses his heart being ripped out from all the evils of the world. The fire is shown to reflect our old ways and traditions being purged. It ignites the soul to be pushed into another realm, or metaphorically speaking, headspace."
The singer continues, "The band wearing all white represents 'the light,' whereas when the kid crosses over, he notices that he is not alone in a dark place. From a spiritual standpoint, if we look at the earth being zero and the sun being one, we view our physical selves beneath the sun, knowing every morning the sun will rise; regardless of the state of the world or our hardships. From this thought, we are given the option every new day to have our spiritual bodies remain at zero or rise above our physical selves by taking the initiative to work towards bettering ourselves. We must keep our spiritual bodies beneath one, but above self."
Sole Impulse is available for pre-order here.
The band previously debuted the video for the title track at Kerrang! Watch it here.
Vatican are touring with Sanction this fall. All dates are below.
SOLE IMPULSE TRACK LISTING:
"Sole Impulse"
"Blades in Sepia"
"Thirty-One Staples"
"Beneath One"
"Color My Grave Mine"
"Cognition Rendered Dead"
"Assemblage"
"Cyanide Divinity"
"Ex Nihilo"
"Your Prison Within"
"Xero Line Crisis"
VATICAN ON TOUR:
WITH SANCTION:
11/10 — Asbury Park, NJ — Asbury Park Brewery
11/11 — Chesapeake, VA — Riff House Pub
11/12 — Winston Salem, NC — Break Time
11/13 — Augusta, GA — The Epicenter
11/14 — Nashville, TN — The End
11/15 — St Louis, MO — The End
11/16 —Des Moines, IA — Vaudeville Mews
11/17 Burnsville, MN — The Garage
11/18 Milwaukee, WI — The X Ray Arcade
11/20 Indianapolis, IN — Hoosier Dome
11/21 Saginaw, MI — Counter Culture
11/22 Pittsburgh, PA — Preserving Hardcore
11/23 Lancaster, PA — Chameleon Club
11/24 Baltimore, MD — The Sparta Inn