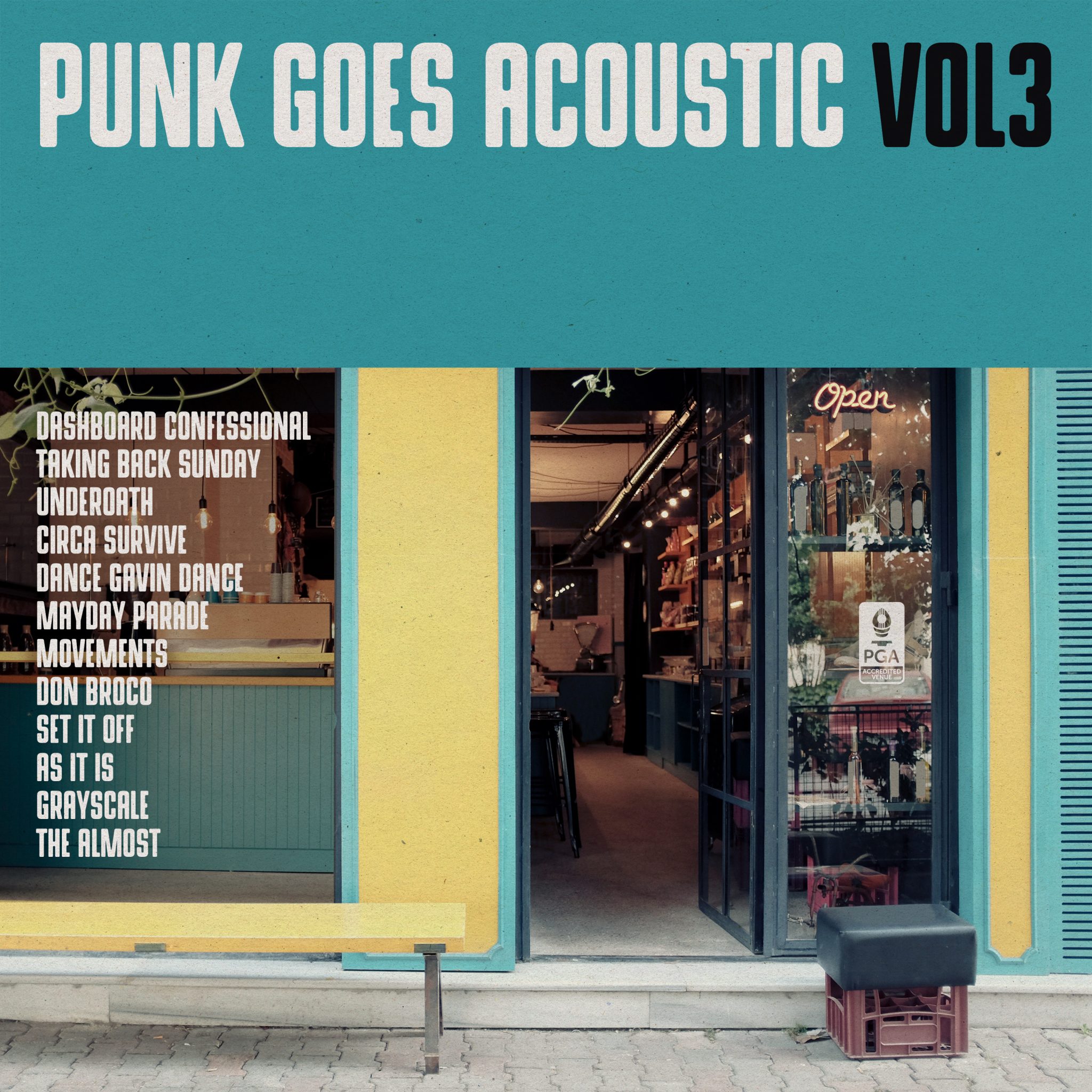 Since the beginning of the Punk Goes catalog, I have been a fan. I have picked up every release since this journey began almost 20 years ago. Sometimes it is hard to believe. These guys keep putting out amazing quality compilations year after year. This whole equation makes me feel old! Punk Goes Acoustic Vol. 3 is no different and its legacy will continue with this upcoming release on July 26, 2019.
12 tracks and this albums delivers exactly as expected. I must admit, I had a hard time writing this review, because I did not want to stop listening to these songs. 

Right out of the gates Dance Gavin Dance delivers a version of "Story of My Bros" for the ages. Gritty vocals with an amazing range mixed in with a smooth sound of acoustic guitars provide the anchor for this line-up of all-star artists.  
Underoath adds another piece to this puzzle with a version of "A Boy Brushed Red Living in Black and White." I will say I loved (maybe an understatement) the original when it was released in 2004, and I am also loving this version!
A shocking favorite on this album for best track goes to Set It Off for their cover of "Wolf in Sheep's Clothing." This track has such an unnerving, and raw feel to the overall tone making it a must hear. The original seems to come across as a larger than life pop-punk anthem of hurt and anger, while this acoustic version brings an emotion I never realized these wounded lyrics were trying to convey. 

Listening to this album reaffirms my faith in punk rock. These stripped-down versions show that punk rock is not always about playing your three chords as fast and sloppy as you can. It is not about a party that you're hoping to go to, or revisiting a memory in time. Punk rock is, and always was, about life. Good or bad it is about the spoils and defeats of life.Punk Goes Acoustic Vol. 3 will be available to purchase on July 26th, 2019.