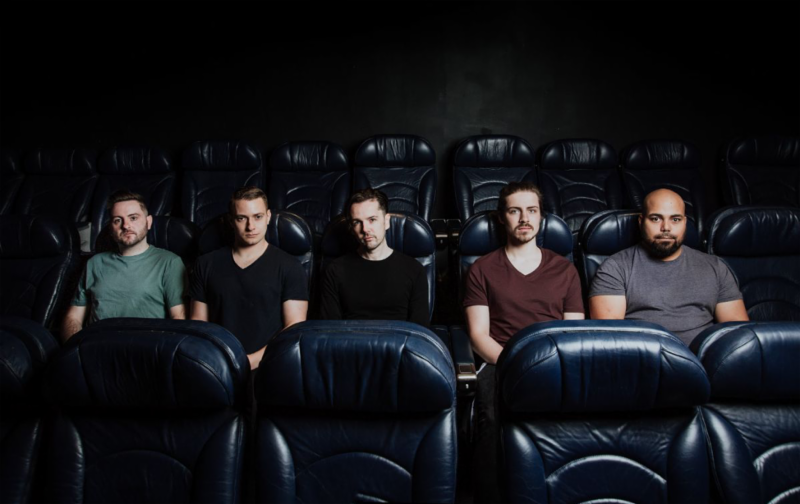 | | |
| --- | --- |
| New Album "Render" Is Coming July 19th, 2019! | |
British progressive metal band Valis Ablaze have the new single "Hollow Heart", taken from the upcoming album "Render". The second full-length and successor of last years "Boundless" is set to be released on July 19th, 2019 as limited LP, CD and digital.
1. Neon Dreaming
2. Hollow Heart
3. The Convincer
4. Keyframes
5. Ascent (feat. Sam Bell)
6. Saturation
7. Proxy
8. States Of Decay
9. Infinite World
10. Elevation (feat. White Dove)
Valis Ablaze set out to provide an intriguing alternative to the progressive metal norm; prominent swells of creative ingenuity, as well as thought out details and subtle complexities that will keep the listener returning again and again.
After the success of the 2017 "Insularity" EP produced by Drewsif Stalin, Valis Ablazepresented an even more refined sound with their debut album Boundless, produced by Justin Hill (Sikth, Heart of a Coward, Bury Tomorrow): low end grooves juxtaposed with soaring vocal lines, crisp milton-cleans and atmospheric synths, all driven by intricate rhythm work and growling bass – a huge spectrum of energy, emotion, power and beauty.
Two years of playing the EP and the album on the road around Europe with bands such as Monuments, The Contortionist, Dead Letter Circus and Vola has only further inspired the band. They have since worked hard on their follow up to Spring 2018's "Boundless," with their Sophomore album, "Render," set for a July 2019 release.
"Render," mixed and mastered by James Wisner (Paramore, Underoath, Hands Like Houses), seeks to push past the obstacles that listeners may find with a concept album and aims to find a favorite song for everyone.
For More Info Visit: