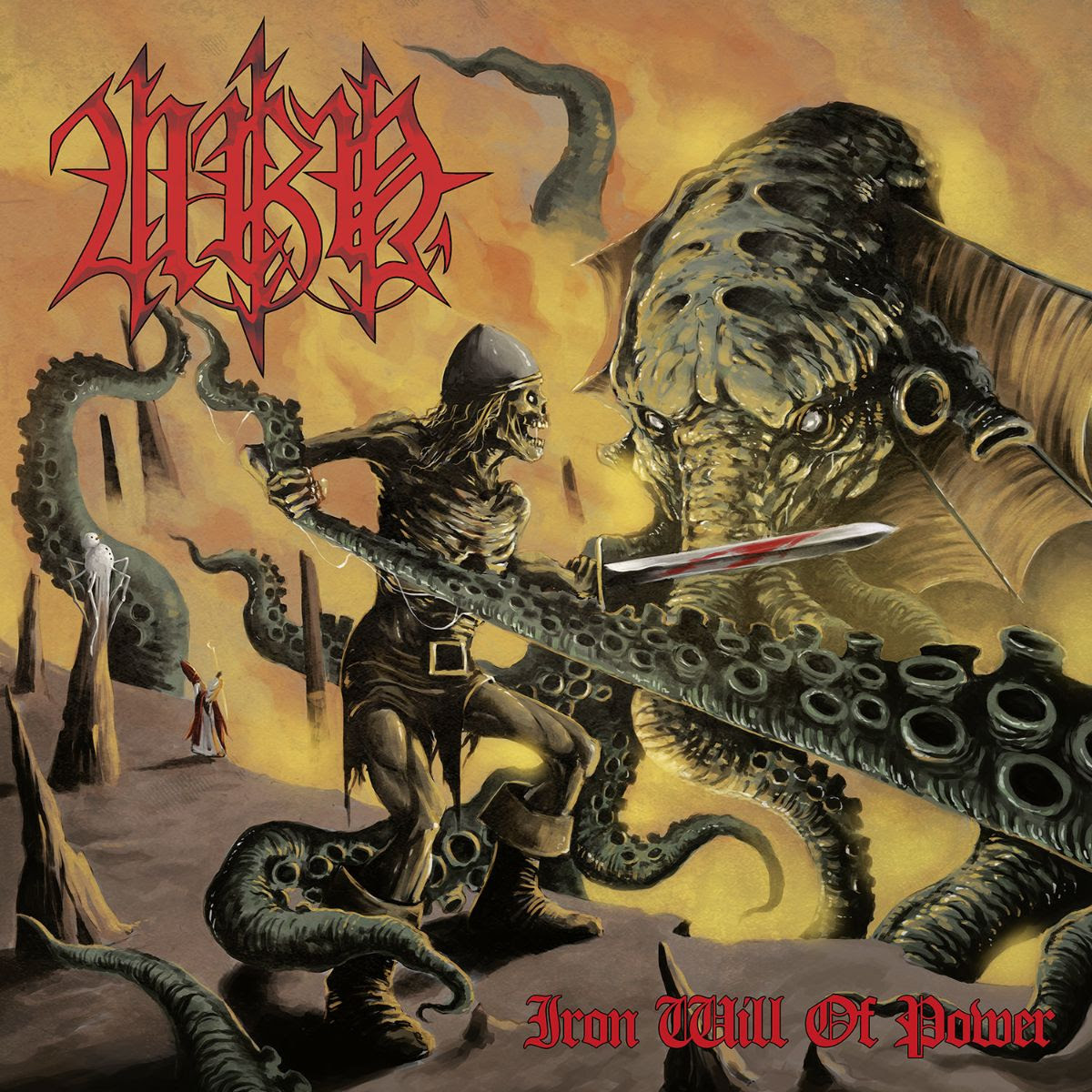 URN
Reveal New Album Details,
Release First Single
The recently signed Black Steel Worshipers of
URN
will release their latest studio album,
'Iron Will Of Power,' on September 20. The tracklisting and album art can be found below. In conjunction with the announcement,
URN
have shared the first single, "Malignant Strange Vision," which can be heard
HERE
.
URN
comment on the track: "In the darkest hours, when facing all fears and inner demons which drive you to a world beyond, there is no escape. No salvation, no solution but one. What could it be?"
'Iron Will of Power' can be pre-ordered in various formats HERE.
URN – 'Malignant Strange Vision' (official track premiere)
URN have also revealed the artwork and album details for 'Iron Will Of Power'. Both can be viewed below.
Track List:
1. Downfall of Idols (4:51)
2. Malignant Strange Vision (3:41)
3. Funeral Oath (5:15)
4. Prayers (4:35)
5. Gates to Hyboria (1:57)
6. Demonlord (4:37)
7. Spears of Light (4:51)
8. Hunted (4:13)
9. Will to Triumph (6:50)
Total: 40:50
URN was formed during the winter of 1993, and the first rehearsal tapes were recorded shortly after that. In 1997 URN released their very first official promo tape, which was recorded at the infamous Perkele studio in kuopio, Finland. After a couple line-up changes, the band started performing live gigs as three-piece band which led to a first record deal with Dutch label Damnation Records in 1998. URN entered the studio to record their very first full-length which was created in only two days! In 2001, '666 Megatons' was finally released upon this world and in that same year, URN toured alongside DESTROYER 666, CARPATHIAN FOREST, SABBAT (JP) and UNPURE.

2004 URN recorded a split album with DECAYED, which was specially recorded with an 8-track, directly followed by 'Dawn Of The Devastation' in 2006. The busiest years in the band's career followed with extensive tours all around the globe. After years of playing live and several line-up changes, low motivation and lack of interest kicked in. All members of URN now focused on several other musical (solo) projects. With Revenant joining URN in 2011, the time felt right to start the engines of URN once again. First rehearsals were scheduled, and the creation of brand-new music was in full swing. The brand-new release 'The Burning' was born in 2017 and with it, new motivation and inspiration that made URN stronger than ever before.

With 'Iron Will Of Power', URN walk their own path more powerful than ever, and with a well-deserved 'we do what we want' mentality they salute grinning, whilst conquering the throne of Black Steel Worship!
Style: Unholy Black Worship
Recording: Wing Studio / Sverker Widgren (SE)
Mixing & Mastering: Wing Studio / Sverker Widgren (SE)

Cover artist: All Things Rotten
Line-up:
Sulphur: vocals, bass
Axelaratörr: guitar
Pestilent Slaughterer: guitar
Gravementor: drums
For more on URN, visit their official FACEBOOK and BANDCAMP.