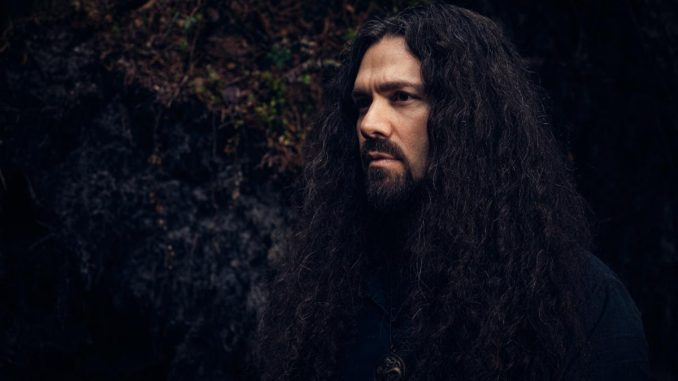 Nordic ambient folk solo project URFERD has released a new single from their upcoming debut album. The new track, "Avfärd", is available now and accompanied by a lyric video.

Speaking about the single, Urferd mastermind Daniel Beckman comments:
"AVFÄRD (Departure) signifies the beginning of a journey – a long voyage filled with strife and hardships. It describes the woe of leaving loved ones behind and entering the unknown vastness of the wilderness. Hope and glory beckons, but supplies are meager and the relentless cold is biting, as we make our way through the deep mountains and windswept woods of the north."

The debut album from URFERD, 'Resan' will see an April 15, 2022 release via Black Lodge Records.
A concept waiting years to emerge, URFERD officially saw the light of day in late 2020.

The first album, 'RESAN', will be released on Black Lodge Records in 2022, and is a musical odyssey in both a literal and figurative sense. The album takes the listener on a journey through the dark and old nordic forests; where strife and hardships follow in our steps, yet where the beauty and vastness of the solemn nordic landscape persist and permeates. From the album opening's depiction of a serene morning's dawn, to the closing track's respite of a hearth at nightfall, RESAN traverses a multitude of captivating musical landscapes and themes throughout its eight songs. URFERD signifies the beginning of a new and additional musical chapter for its founder and sole member, Daniel Beckman (TWILIGHT FORCE, AGES), and brings a refreshing new perspective to the genre, challenging the boundaries of dark atmospheric folk music.
'Resan' Tracklist
01. Gryning
02. Avfärd
03. Strövtåg
04. Hymn
05. Envig
06. Vaka
07. Hemfärd
08. Dvala