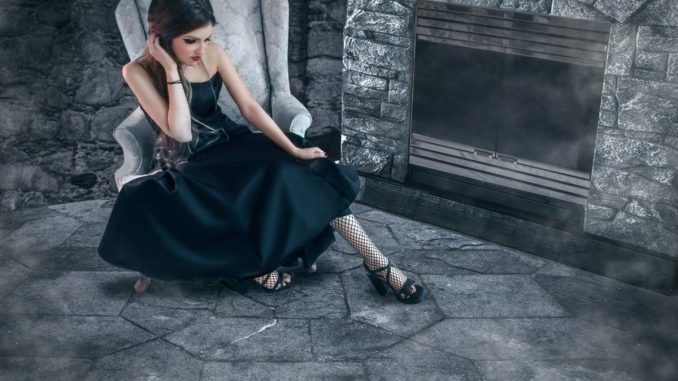 Feat. Ralf Scheepers (Primal Fear), Pepe Clark Magaña (Kyng), Max Georgiev (Falling in Reverse), Skidd Mills (Saving Abel)
Today (September 23rd) Michigan's UPON WINGS release their 'Last Love' EP on Bandcamp via Sword of the Spirit Records. The release marks the first time the band's music has ever been available on the Bandcamp platform.

Find the EP on Bandcamp HERE

The EP's title track, "Last Love," is a soaring, guitar-heavy anthem. Skidd Mills, known for his work with bands such as Saving Abel and Pop Evil, mixed and mastered the title track. Pepe Clarke Magaña of California metal titans Kyng performed drums, while longtime Upon Wings collaborator Kevin Jardine of Canada's Uplift Productions produced the track and performed guitars. Find the song on Spotify HERE and Apple Music HERE.

Watch the music video for "Last Love" below:
UPON WINGS – "Last Love" (Official Video)
The rest of the "Last Love EP" brings together songs UPON WINGS released over the past year and a half, as well as a 10th anniversary edition of the group's debut single, "The Dream (I'm Only Happy When I'm Sleeping)."

Regarding the 10th anniversary of "The Dream," which fell on August 10th, lead vocalist Anne Autumn Erickson states, "It's incredible to think this project started 10 years ago this August. I released 'The Dream' on my birthday, not knowing if anybody would listen, and the song found its way to so many great listeners and new friends around the world. I'm truly thrilled to celebrate the 10th anniversary of 'The Dream' – and, really, of Upon Wings – with the new EP."

Another highlight of the EP is "Eternal Way," featuring guest vocals from Ralf Scheepers of Primal Fear and Gamma Ray and a fiery guitar solo from Max Georgiev of Falling in Reverse. Grammy Award-winning producer Glenn Brown mastered "Eternal Way" and "The Dream." Finally, the pop-tinged "Scars" rounds out the set, offering a different vibe for Upon Wings. Jardine played guitars and produced the EP, and drummer Peter Tzaferis also contributed.

UPON WINGS takes listeners down a path of heartfelt introspection, pain, joy and faith. Soli deo Gloria!