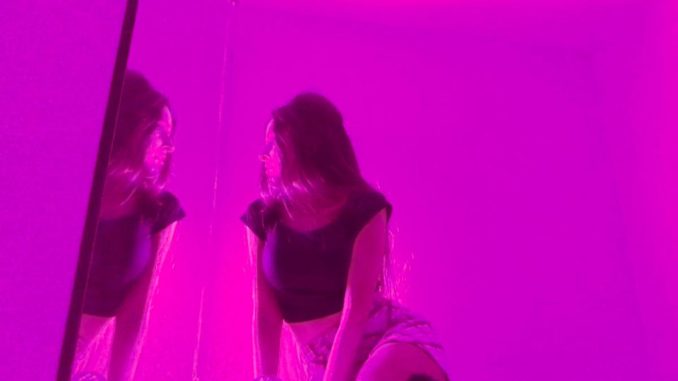 Watch HERE
Band Celebrates 10th Anniversary of Debut 'Afterlife' EP
Today, Michigan's UPON WINGS and singer ANNE AUTUMN ERICKSON have released a new single "Deal Breaker" and music video!

While UPON WINGS is known for its guitar-driven rock and melodic metal, "Deal Breaker" offers a pop and hip-hop style, flirting with trap-pop. The track was produced, mixed and mastered by the late, great Kaz Drumatik.

Listen to "Deal Breaker" on all streaming platforms HERE and Bandcamp HERE

Watch the Official Music Video HERE
UPON WINGS recently released their 'Last Love' EP on Bandcamp via Sword of the Spirit Records. Stream and download it HERE

The title track from the 'Last Love' EP was mixed and mastered by Skidd Mills (Saving Abel, Pop Evil). The song also features Pepe Clarke Magaña of California metal band Kyng on drums and longtime UPON WINGS collaborator Kevin Jardine of Canada's Uplift Productions on production and guitars.

In addition, the EP features guest vocals from Ralf Scheepers of Primal Fear and Gamma Ray, guest guitars from Max Georgiev of Falling in Reverse and mastering by Grammy Award-winning producer, Glenn Brown.

Watch the Music Video for "Last Love" HERE
In other news, UPON WINGS recently celebrated the 10th anniversary of their debut 'Afterlife' EP on March 5th. The album's title track was produced by, and features guest vocals from, Brett Hestla (ex-Creed, Dark New Day).

Find UPON WINGS on Spotify HERE and Apple Music HERE

UPON WINGS comments on the 10th anniversary of 'Afterlife':

"Happy 10th anniversary to the 'Afterlife' EP!
Words really can't express what this journey has meant. "Afterlife" is a special song, and it comes from a very painful and personal place. The fact that the song received national airplay on SiriusXM Octane's Big Uns Countdown and beyond, garnered major press and, most importantly, helped so many people deal with the death of a loved one are the greatest gifts for which I could have asked."
"Thank YOU for helping to continue to make UPON WINGS fly. Stay tuned for more new music and adventures. Here's to the next 10 years of UPON WINGS. Soli deo Gloria!
"
Watch the Music Video for the Single, "Afterlife", HERE