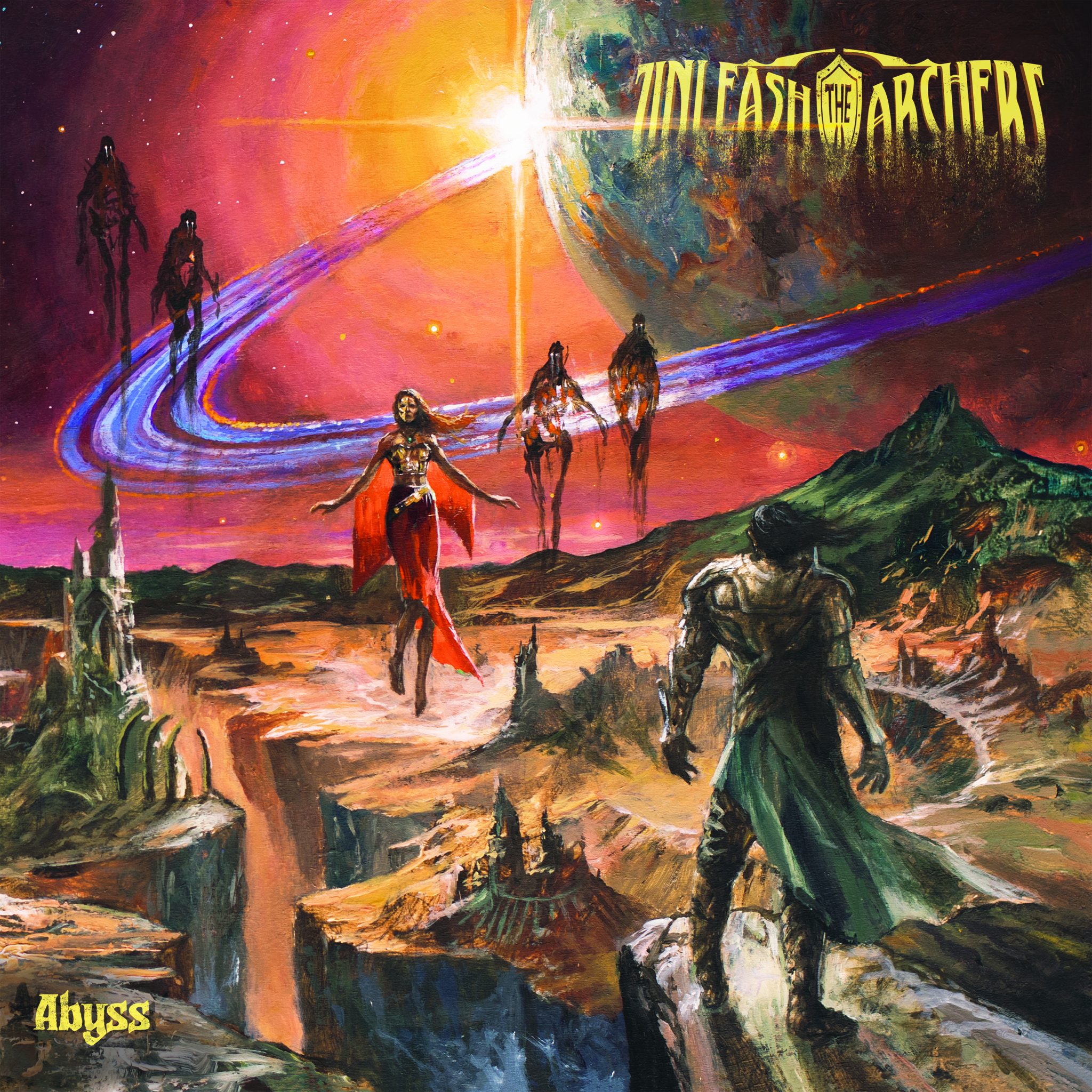 The Canadian metal band, Unleash the Archers are releasing their epic fifth full-length album, "Abyss" through Napalm Records on August 21st. For those unfamiliar with the band, Unleash the Archers was formed in late 2007 by Brittney Hayes (vocals), Scott Buchanan (drums), and former guitarist Brayden Dyczkowski. Over the last 13 years, the band has undergone many member changes, but the level of talent and musicianship has stayed consistently true to metal. "Abyss" is the band's second concept album-a sequel to their 2017 release, "Apex."
"Waking the Dream" opens the album with the alluring finger-picking of the guitar and haunting vocals which repeat these lines: "Wandering a waking dream while reaching for the light. As the day falls over into night. Centuries like flowing streams as years go rushing by. Waiting in the dark for afterlife." As the song builds to its climax, synthesizers are introduced and help transition to the title track, "Abyss." As the song gains momentum, Brittney Slayes' vocal range is on full display as she takes her opening notes and carries them higher and higher. What follows is a brutal assault of pounding drums and power metal riffs. Fans will be delighted with the thrilling sparring of solos by guitarists Grant Truesdell and Andrew Kingsley. The nearly seven-and-a-half minute song was released as a single on June 18th.
The second single released was "Soulbound." The music video premiered July 15th and features dark imagery and a much heavier sound than its preceding single. Vocalist Brittney Slayes spent years training in classical music and theater, which gives her the ability to belt her extreme range- one that spans several octaves. However, "Soulbound" also showcases ferocious growls first-time listeners might not expect. While it is one of the shortest tracks on the album, it does not lack aggression.

Abyss is an incredible work of creativity and talent. "Through Stars" comes in at a slower pace but the driving beat throughout the song holds a strong delivery. "Faster Than Light" and "Legacy" offer a whirlwind of riffs and scales at a tempo that most guitarists could never achieve. "Return to Me" and "The Wind That Shapes the Land" both toy with different tempos and thrust gruesome vocals before beautiful melodies. The ending track, "Afterlife" not only brings an anthemic atmosphere but also features beautiful orchestral arrangements from Italian pianist Francesco Ferrini (Fleshgod Apocalypse).
It is safe to say that Unleash the Archers have released another epic album that eclipses their genre. This band from the "Great White North" continues to impress and grow their fanbase through their creativity and expertise. If you've been searching for something beyond satisfactory, "Abyss" is the chasm you desire to fall into.