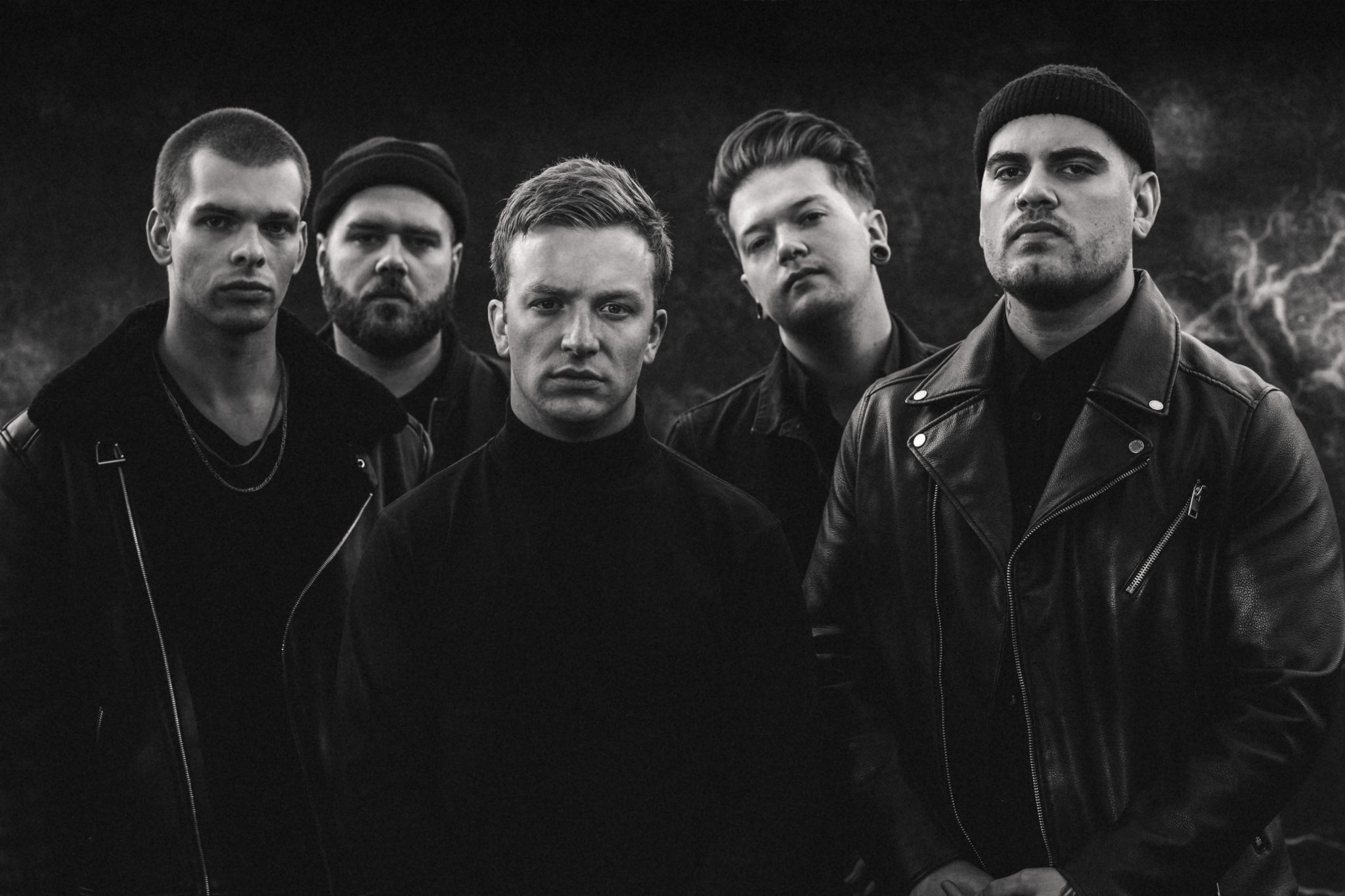 Icelandic wrecking crew, UNE MISÈRE, unleashed their debut full length album, SERMON, unto the world last Friday via Nuclear Blast Records. Listen, download & order at nuclearblast.com/unemisere-sermon.

UNE MISÈRE launched their multi-part documentary series entitled "Iceland: Beauty In Misery" which chronicles the bands grim relationship with the "picturesque" destination that has become a bucket-list location for the social media influencer elite.

Today, the band releases the fifth installment of the doc where they discuss their passion for their music and expanding the reach of their music to outside of Iceland. Watch the video here: https://youtu.be/Akx_FkM1GDM

SERMON was produced and mixed by Sky van Hoff (EMIGRATE, RAMMSTEIN, etc) with mastering completed by Svante Forsbäck. The album was engineered by Marco Bayati, Sky Van Hoff and Marco Kollenz. The album artwork was created by Niklas Sundin (DARK TRANQUILLITY).

The product of a modern age; the sonic nature of UNE MISÈRE cannot be easily defined. With an inherently heavy nature, the band sits somewhere on a vast spectrum of blackened hardcore and aggressive metal.

The band announced their addition to the 2020 Impericon Festivals. Below are the confirmed dates:
April 11, 2020 Impericon Festival – Leipzig
April 17, 2020 Impericon Festival – Zurich
April 18, 2020 Impericon Festival – Oberhausen
April 19, 2020 Impericon Festival – Munich

4Check out the music video for the song, "GRAVE" which can be seen here: youtu.be/AzbCEU1irU0

SERMON will be available in the following formats:
CD Jewel
Cd Bundle

CD Jewel + Patch + 3 Buttons
Black W/ Gold Splatter Vinyl
Vinyl Bundle

Black W/ Gold Splatter Vinyl + Patch + 3 Buttons
Oder your copy of SERMON in the format of your choice here: nuclearblast.com/unemisere-sermon
SERMON track listing:
SIN & GUILT
SERMON
OVERLOOKED // DISREGARDED
BURDENED // SUFFERING
FALLEN EYES
BEATEN
GRAVE
FAILURES
DAMAGES
OFFERING
SPIRAL
VOICELESS
UNE MISÈRE just completed a successful run of shows with LAMB OF GOD, ARCH ENEMY, DECAPITATED, and ABORTED. Upcoming dates are as follows:
Nov 6 Iceland Airwaves, Reykjavík
Nov 8 Iceland Airwaves, Reykjavík
Dec 14 Special Release Show, Reykjavík
* Stay tuned for more dates to be announced soon!
Catch UNE MISÈRE live on the DARKEST HOUR 25th anniversary tour 2020 with FALLUJAH,BLOODLET and LOWEST CREATURE.
17.01.20 Germany, Karlsruhe @ Weiße Rose
18.01.20 Belgium, Antwerp @ Kavka
19.01.20 France, Paris @ Petit Bain
20.01.20 UK, Manchester @ Rebellion
21.01.20 UK, London @ Underworld
22.01.20 Netherlands Den Bosch @ Willem Twee
23.01.20 Germany, Leipzig @ Conne Island
24.01.20 Germany, Hamburg @ Logo
25.01.20 Germany, Berlin @ Bi Nuu
26.01.20 Poland, Warsaw @ Hydrozagadka
27.01.20 Austria, Vienna @ Arena
28.01.20 Czech Rep. Prague @ Futurum
29.01.20 Hungary, Budapest @ Dürer Kert
30.01.20 Germany, Munich @ Backstage
31.01.20 Switzerland, Aarau @ Kiff
01.02.20 Germany, Bochum @ De Matrix
UNE MISÈRE are:
Jón Már Ásbjörnsson | Vocals
Fannar Már Oddsson | Guitar and vocals
Gunnar Ingi Jones | Guitar
Benjamín Bent Árnason | Drums
Þorsteinn Gunnar Friðriksson | Bass