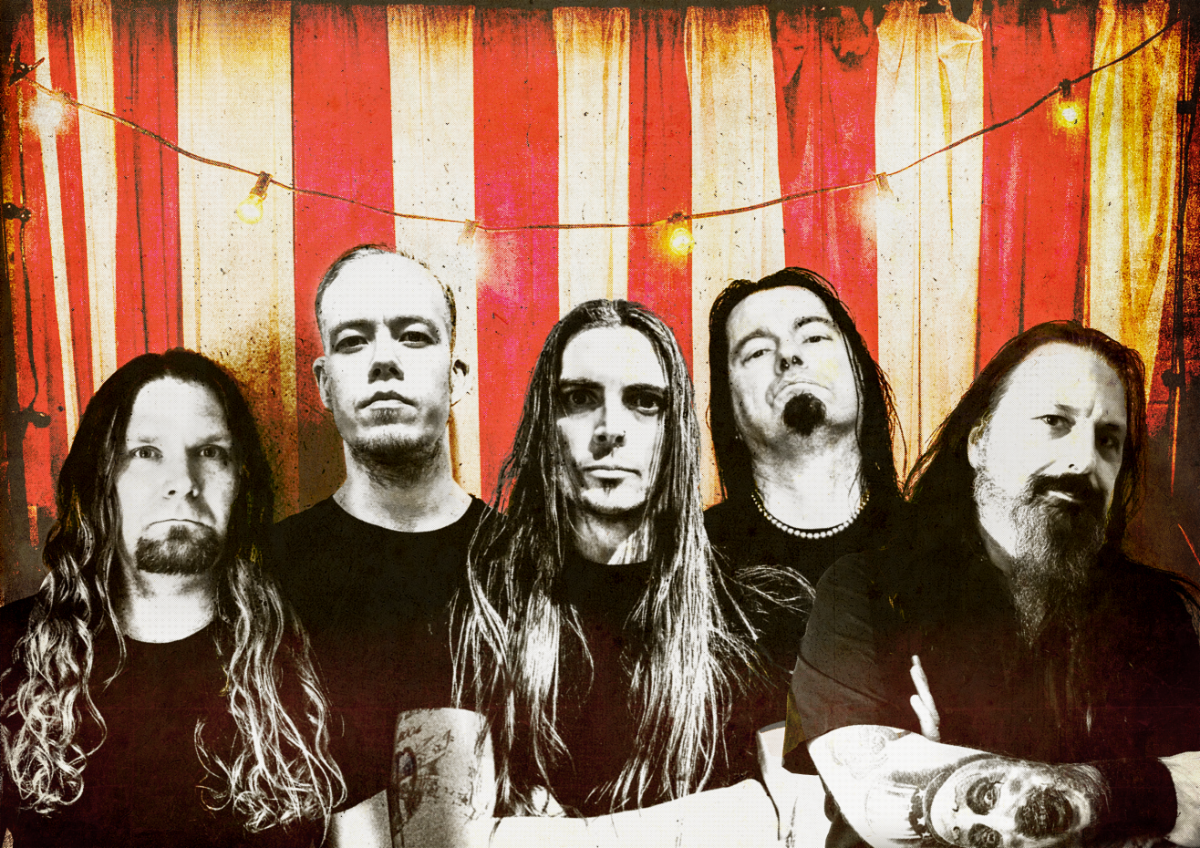 Generation Antichrist Available via AFM Records
The long-awaited new release from UK thrash metal innovators ONSLAUGHT, Generation Antichrist, is available today via AFM Records.
"I'm so psyched that we're finally getting this new ONSLAUGHT album out on the streets after seven years, but where's the freakin' time gone?" says guitarist and founding member Nige Rockett.
Generation Antichrist was recorded at Dugout Studios in Uppsala, Sweden, with Grammy Award winning Daniel Bergstrand (Behemoth, In Flames, Meshuggah) at the helm, capturing ONSLAUGHT's classic sound with a pristine modern production. On first listen, tracks such as the vicious album opener, "Strike Fast Strike Hard," "Bow Down To The Clowns," and "Religiousuicide" pin ears to the speakers and prove that a move to involve Bergstrand has given ONSLAUGHT an edge that even their definitive '80s years couldn't quite capture.
"We decided to go back to our roots in many ways on 'Generation Antichrist' and working with producer Daniel Bergstrand has taken the band to a whole new level of brutality, both musically and lyrically," Rockett says. "You can really hear early vibes coming through loud and very clear. The world is an angry place right now and 'Generation Antichrist' is most certainly 'Angry Music for Angry People.'"
Synonymous with the brilliance and endurance of today's thrash metal movement, ONSLAUGHT is ready to set world on fire once again with one of the most ferocious thrash metal albums ever made in Generation Antichrist. The record is the first to feature new vocalist Dave Garnett, replacing longtime frontman Sy Keeler. Garnett, who has stepped in on occasion to perform live with ONSLAUGHT, delivers a vocal performance on par with the brutal musical attack that is Generation Antichrist.
ONSLAUGHT has already revealed two tracks from Generation Antichrist with a lyric video for the fiercely anti-religion "Religiousuicide" and "Bow Down to the Clowns," a scathing observation of modern-day politics and societal complacency. Watch "Religiousuicide" at
https://youtu.be/jcUrQGZB_yw
and "Bow Down to the Clowns" at
https://youtu.be/lQNNQt2wdtc
Generation Antichrist track listing:
1. Rise to Power
2. Strike Fast Strike Hard
3. Bow Down To The Clowns
4. Generation Antichrist
5. All Seeing Eye
6. Addicted To The Smell Of Death
7. Empires Fall
8. Religiousuicide
9. A Perfect Day To Die
ONSLAUGHT was formed in Bristol, England, in 1983 by guitarist Nige Rockett and bassist Paul Hill. Influenced by second-generation hardcore punk bands, the group was also shaped by a desire to incorporate a more metallic sound, quickly developing ONSLAUGHT's own defined and original style. The band went on to release Power From Hell (1985), The Force (1986), In Search Of Sanity (1989), and after a long hiatus, Killing Peace (2007), Sounds Of Violence (2011) and VI (2013). By 2019, ONSLAUGHT had been touring for an amazing five years in support of VI and the 30th anniversary of The Force.
ONSLAUGHT is:
David Garnett – Vocals
Nige Rockett – Guitar
Wayne Dorman – Guitar
Jeff Williams – Bass
James Perry – Drums
ONSLAUGHT online: