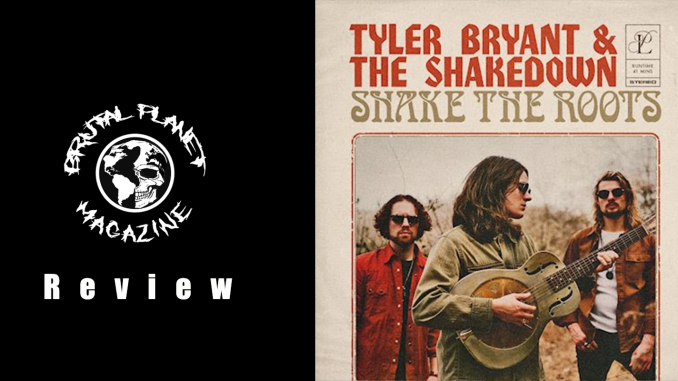 Review by:
Emily Tipping
Tyler Bryant and The Shakedown have recorded a new independent album called Shake The Roots out September 9th on their own label, Rattle Shake Records. Singer and guitarist, Tyler Bryant, drummer Caleb Crosby and bassist Ryan Fitzgerald have dug deep into the Nashville dirt and grabbed a hold of a main mycelium artery. Squeezing out the fermented juice, they toss in a blender of blues, rock, country and bluegrass then pour it over ice cubs for the most earthy, grassroots cocktail that goes down like sweet Southern Tea.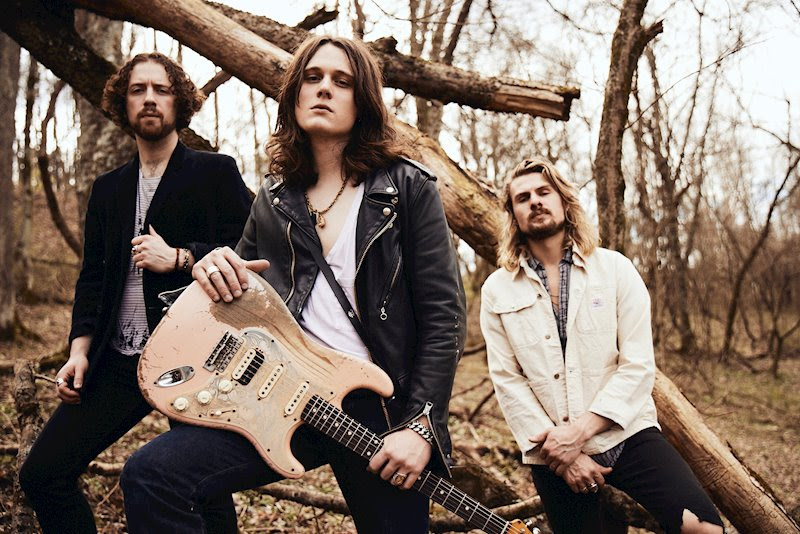 The first cut "Bare Bones" starts out with strong slides, fabulous finger-picking and larger-than-life vocals. The song is about revealing your true spirit and defining yourself as who you really are down to the core. "Ain't None Watered Down" is the road map to the entire album and with a new attitude with a great hook. The tune reminds us to take life straight-up, concentrated and in its purest form. The third song, "Ghostrider" jumps back to the hard rock instinctual band that they had been known for in the past. This cut keeps the danger and spontaneity in the album as the song is more distorted with echoing vocals and an intense guitar solo. "Roots" pays respect and acknowledges what an honor it is to come from the deep South and "Hard Learned" teaches us the best lessons are often hard AF to learn. "Shackles" has a building beat, and the guitar licks are fire. "Off the Rails" is wild and fast as you can clearly hear the boys in the band pushing themselves beyond their comfort zone.
Cooling off a bit the record seems to start a new journey, like flipping the record to side B. The slower, "Good Thing" is about finding the right one. Then, "Sell Yourself" is a truth telling song that includes good advice like "keep your friends in the bank and your enemies close." Next up is "Tennessee" which is a killer song paying homage to the great state where everything seems better and the inspiration for music is everywhere. "Sunday No Show" really isn't about missing church but finding heaven in music. The final burn is "Midnight Oil" which is the perfect ending to this stellar album.
This trio is definitely on the rise, and I guarantee that you will hear more from these guys. They have toured with AC/DC, ZZ Top, Jeff Beck and Clutch. Tyler's talents really shine when he co-produced and engineered (with beautiful wife Rebecca Lowell) for Larkin Poe's record Blood Harmony. Since going indie and choosing to be masters of their own destiny, this blues-roots, hard-rock, vintage-gear playing band is sure to intoxicate the growing fan base with Shake The Roots.