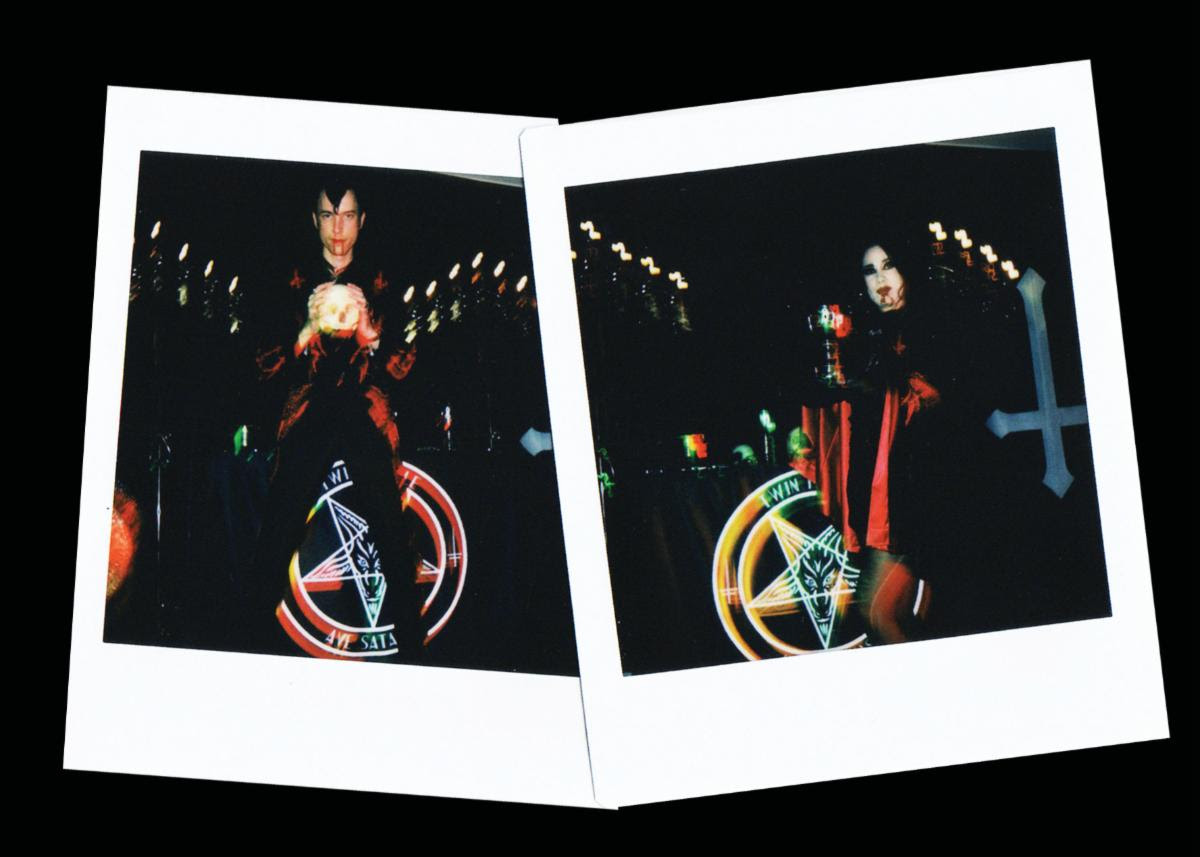 | | |
| --- | --- |
| Mark your grimoires: the weekly ritual begins Sunday, 3pm PST, May 3rd | |
The Church of Satanic Doo-Wop is now in Session!
On April 28th, 2020 Twin Temple announced the spawning of TTV (Twin TempleVision), a hellish new weekly livestream, broadasted from their Satanic ritual chamber. You can laugh (and scream) along with this devilish duo's sin-tillating antics every Sunday at 3pm PST by subscribing directly to their YouTube channel,
www.youtube.com/twintemple
. The duo shares devilish jokes, answers burning questions from fans, and of course performs Doo-Wop and blasphemous rites that you can join along with at home…So basically, everything you would hope for from a Satanic Doo-Wop band.
Be sure to subscribe to their
YouTube.com/twintemple
to stay in the black circle and join their Coven on Patreon. If you are unable to tune in live, all current and future weekly episodes of TTV will also be archived on the band's Patreon page and available to watch at any time.