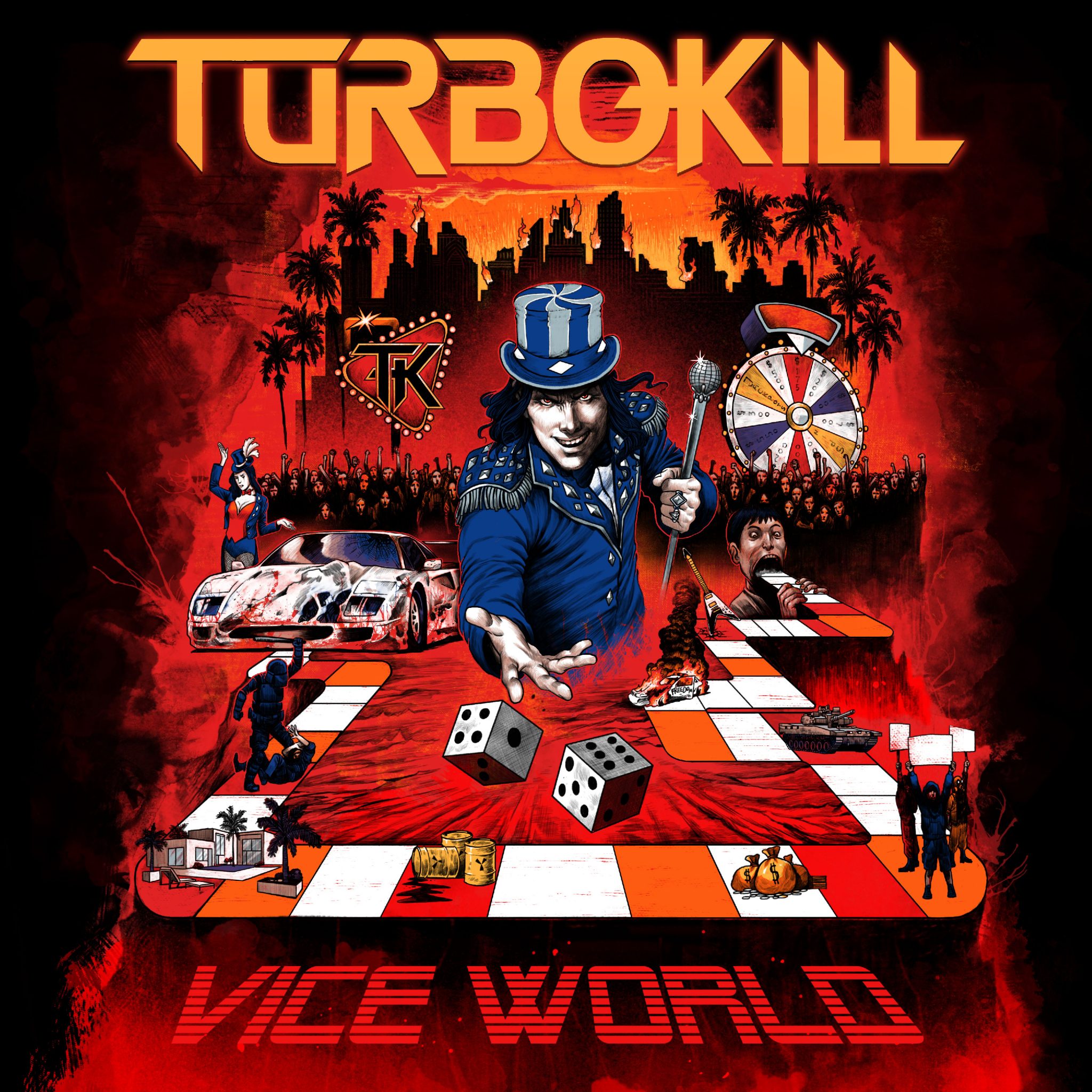 Most great records really start with the drums. Billy Corgan (BrainyQuote)
This review isn't my typical style. Because Germany's Turbokill debut, Vice World, releasing on October 25th from Steamhammer / SPV wasn't the typical album. Vice World is a twelve-track carnival ride that leaves you breathless, dizzy and hungry for more. It's everything that a debut album should be.
But here's the skinny…
It's no secret I'm a fan of all types of music. I'll listen to just about anything and one reason they all fascinate me is that the melodies, harmonies and even instrument types can change, but what defines the 'style' is the beat…the rhythm….the underlying heartbeat. For me, a song without the pattern and definition of the drums can be just a shell. It's the drummer that breathes the life into it.
That being said, I'm awful…just terrible… with names. Of all the bands I love, I can name only a few drummers: Tommy Lee, Jeremy Spencer, Vinnie Paul are ones that I can name off the top of my head. Drummers that I associate with a 'sound'. Drummers that helped define the very essence of the bands they played with. With a minute or two (and some help from my music library) I could probably name 3 or 4 more.
Put Turbokill's Philipp "Nafta" Dießl on that list. I don't normally call out specific musicianship, but I just have to give credit here. Over and over, each and every song, Dießl's drums stand out for me. He duels with the guitars, lifts up the vocals, steps back to let others shine, but his drums are always there as the glue that keeps it all together.
If you're into metal music – get this album. If you're a fan of bands like Judas Priest or Iron Maiden – get this album. If you're into amazing musicianship across the board – get this album. If you enjoy strong vocals with melodies, harmonies and backups that add depth – get this album.
But…..if you're a closet percussionist, if you agree with Mr. Corgan that the foundation of any great album is the drums, if you believe that the core of any genre of music are rhythms it is built upon…
Get. This. Album.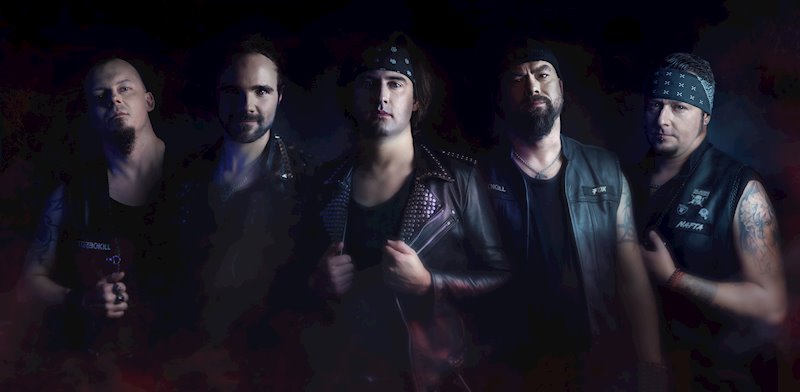 Tubokill is:
Stephan Dietrich (vocals), Ronny Schuster (rhythm guitar), Daniel Kanzler (lead guitar), Marco "Fox" Grünwald (bass), Philipp "Nafta" Dießl (drums)
Tracklisting:
1. The Grand Delusion 1:02
2. Vice World 4.14
3. War Thunder 5:18
4. Pulse Of The Swarm 4:04
5. Global Monkey Show 3:46
6. Sail With Pirates 5:00
7. Turbokill 4:07
8. Kill The Lie 3:52
9. Don't Deal With The Devil 3:47
10. Track N' Spy 4:29
11. End Of Days 4:06
12. Fortress Of The Universe 4:21