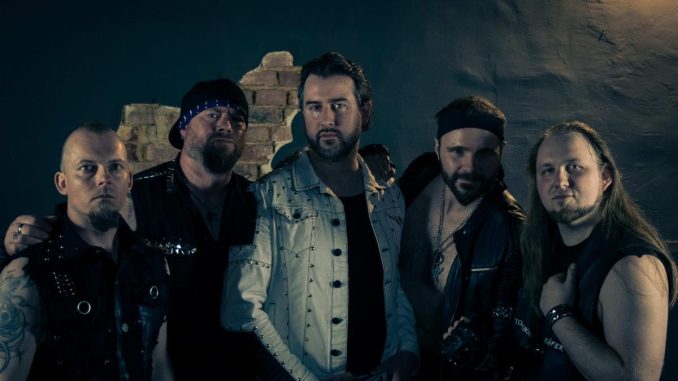 New Album Coming in 2024!
TURBOKILL define European melodic power metal.
The German five piece, founded in 2017 by Stephan Dietrich, the former singer of Alpha Tiger and guitarist Ronny Schuster, released their first recording, a self-titled EP, in 2018. The quintet was able to sign a record deal with renowned label Steamhammer of SPV the following year and in fall of 2019, the band's debut album 'Vice World' was released. Unfortunately, the corona pandemic put support for that album on hold, yet, from this prescribed hibernation, TURBOKILL have reawakened, full of energy and ready for action!
At the moment the band is doing a lot of intensive song writing and state the following, "We are convinced that this forced break has done us good and we have really strong songs in the works!"
The new material, full of catchy melodies and hooks, along with two, new, powerful partners in their management and booking agency, shows 2023 will be a groundbreaking year for TURBOKILL. With the single "Time to Wake", the band returns full of energy with the first of three planned single releases before the album is released in 2024.
Singer Stephan Dietrich has announced a lyrical reorientation with the upcoming songs,
"Positivity and motivation are the big themes that the new lyrics are about and I think that's exactly what people need at the moment. Amongst all the daily grind, it's easy to lose sight of your actual dreams and goals. The new single 'Time To Wake' should shake you awake. Take your happiness into your own hands! Be a fighter – face every day anew!"
Check out the Video for "Time to Wake" HERE