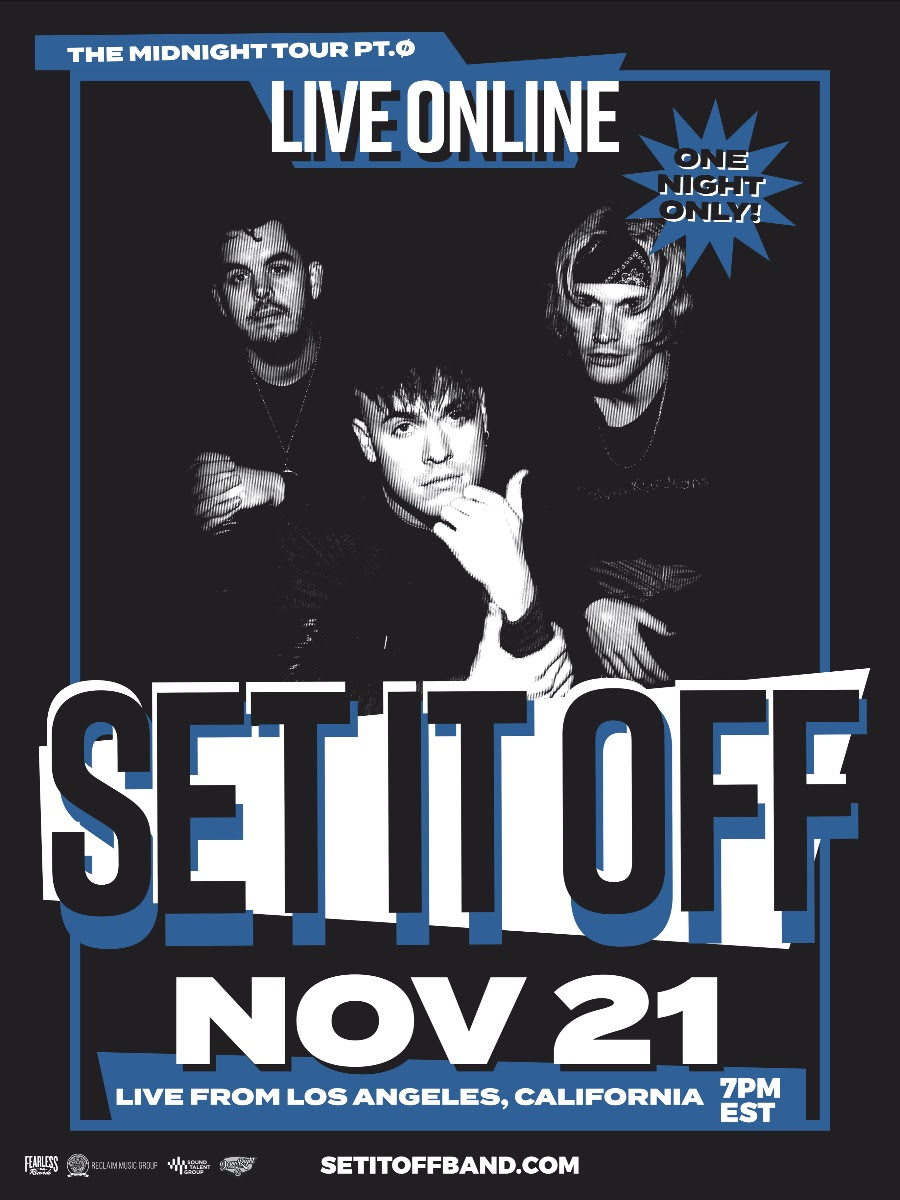 VIP TICKETS ALREADY SOLD OUT, WITH ALL ACCESS TICKETS GOING FAST
Calling all SET IT OFF fans.
The band's livestream event is slated for this Saturday, November 21 at 7pm EST/4pm PST.
However, all VIP tickets are ALREADY sold out, while the ALL ACCESS tickets are almost completely sold out.
Remaining tickets are available here.
ABOUT SET IT OFF:
Set It Off released Midnight in 2019 to much acclaim. Midnight was produced by Mike Green (Neck Deep, All Time Low, State Champs) with additional production by Brandon Paddock (Panic! At the Disco, Papa Roach, The Used, Daughtry). The album demonstrates a depth and breadth of musicianship, as the band incorporated live strings, live horns, and a live gospel choir into the album. Midnight also includes intricate, instrumental features by Reel Big Fish's Matt Appleton and Issues' Skyler Accord, as well as a vocal feature by Wayfarers. New Noise called the album an "encompassing musical experience." The band followed with After Midnight, an EP of B-sides.
Check out "Killer in the Mirror," "Midnight Thoughts," "Dancing With the Devil," and "Hourglass."