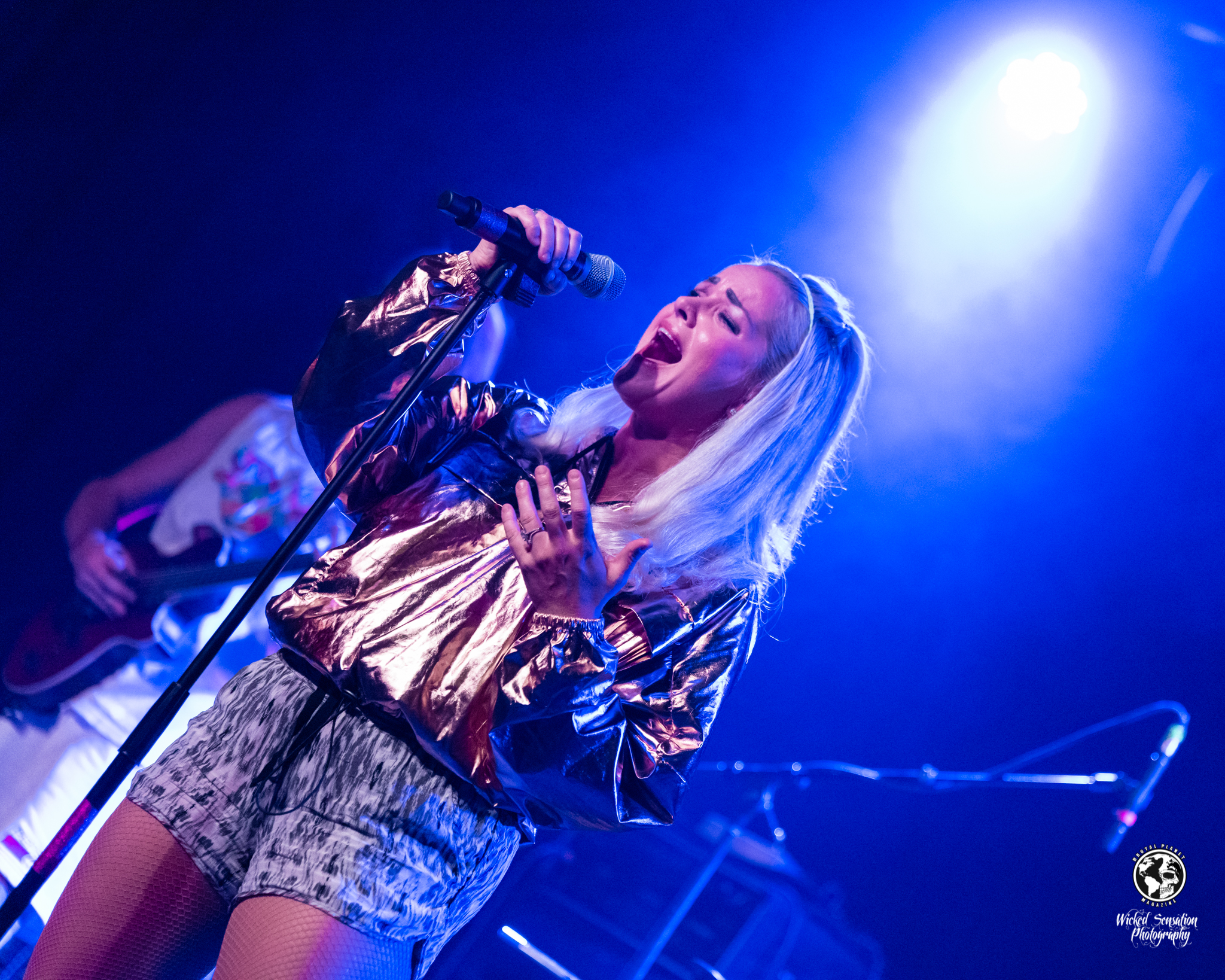 What do you get when you mix an opera singer who never listened to heavy metal and a band who is heavily influenced by the metal and djent genres? Besides magic, you get the band from Texas, Tulip. I had the pleasure of interviewing lead singer Ashleigh prior to their set this night. They had only formed in September 2018 and released a five song EP.
Tulip's performance that night was on point. They opened up the show with their first single "Total" with it's circus feel intro music. That intro is the buildup to the onslaught of their brief but powerful set. There was nothing circus like about that song or their performance. Throughout the show the group were in complete sync. Colin and Brandon on guitar brought the heat with Ryan on drums bringing the syncopated rhythms. Ashleigh's vocals were the beauty to the beast.
During their set of each five songs from their EP, "Tulip, Unconditional, Limited, Irresistible and Perseverance" they also added in their cover of Kendirck Lamar's "Pray for me." Throughout the show Brandon hyped up the crowd which is a testament to the energy output he had during the show. After the end of the set, Ashleigh hung out at the merch table. From the constant visitors to see her and the merch being bought they certainly built their fanbase even more that night.

Tulip is planning on releasing their full length album release before the end of 2019. I for one am truly looking forward to it's release and seeing them back around. Take a listen to their EP and let me know what you think. Buy their EP anywhere you purchase your music. Get out and see them live. Buy some merch to support this group, they've earned it and deserve it.