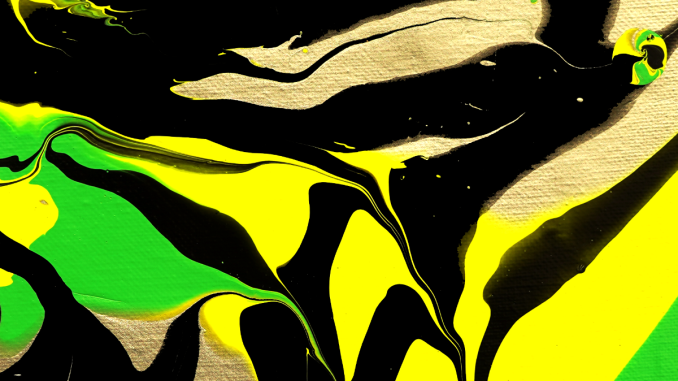 TRENCH RELEASED TWO REMIXES FROM LAST YEAR'S ENCASED IN CHROME EP 

Calgary's hardest band TRENCH  —Jay Breen (vocals/synth); Tony Chan (bass); Bryce Jassmann (guitar); Cole Young (guitar/electronics); and Tommy Chan (drums) — have dropped fresh remixes of two tracks off last year's Encased in Chrome EP. 

Remixed in Chrome features reimagined and hip-hop-influenced versions of "Encased" (featuring Guilty Simpson) and "Imminent" (featuring KOTH).

Listen here.

"The idea to create Remixed in Chrome began with the general goal of challenging ourselves to create something truly unique," says guitarist Cole Young.

It turns out that the urban feel of these remixes isn't too far-flung.

"Moonlighting as a hip-hop producer has heavily influenced the samples/production I create for Trench, so naturally it felt like a realm in which we wanted to explore," Young explains. "With the encouragement and help of my bandmates and the good folks at New Damage Records, I set out to re-imagine some of the samples we used on the Encased in Chrome EP. What transpired is a five-minute, Trench-infused, cinematic musical journey, accompanied once again by legendary Detroit MC Guilty Simpson, as well as decorated Seattle rapper KOTH."

TRENCH ON TOUR:
WITH SATANIC TEA CO:
April 27 — Calgary, AB — Modern Love 
April 28 — Red Deer, AB — The Vat 
April 29 — Edmonton, AB — The Buckingham 
ABOUT TRENCH:
Setting the bar high with their debut record Condition (2017), Trench paved a notably unique lane in both hardcore and nu-metal genres. Not stopping there and taking their sound to even further extremes, The Gift of Guilt (2019) was a testament to Trench's ability to reinvent itself with each release. The 3-song behemoth experimented with synthesis, and ambient post-metal soundscapes, and captured the pain of loss while embracing the hardest truths in life.

Throughout these two releases, Trench's unrelenting aggression and extensive touring brought them international recognition and allowed them to share the stage with bands such as Misery Signals, Integrity, Harm's Way, and Comeback Kid. Propelled by the leading single "Hell Bent Gate" which features Jesse Zaraska of Misery Signals on guest vocals, Trench landed on Revolver's "Top 5 Bands To Watch" list. Blending their previous styles with far more avant-garde song arrangements, Trench takes us to a place where we are left contemplating our inner demons, trapped under the weight of our absence in the present moment.

As the pandemic brought most of the music industry to a screeching halt, Trench had to walk away from a tour lined up with Misery Signals as opening support across the east coast of the US and Canada. Not letting a canceled tour come between them and their will to succeed, Trench quickly adapted to their circumstances and wrote new material, which landed them a deal with New Damage Records (Dine Alone Records), serving as a testament to the undying determination that drives the metal quintet.

Constantly pushing the envelope and developing a catalog of songs that will forever leave their mark on the industry, there is just no telling how Trench will leave us feeling after consuming their carefully crafted chaos.