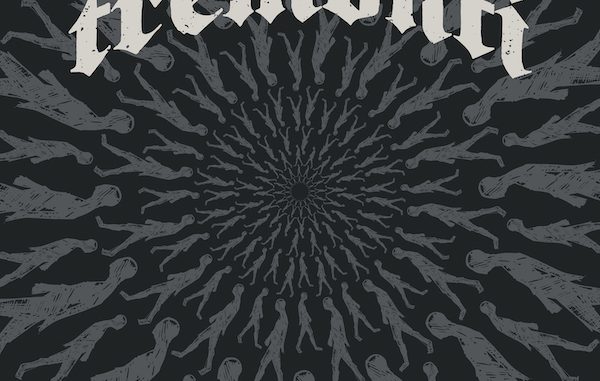 Mark Tremonti is like the King Midas of music. Everything he touches turns to gold. He has won a Grammy Award, has had numerous albums become certified multi-platinum, has been named "Guitarist of the Year" multiple times by Guitar World Magazine and is a machine when it comes to writing incredible music. What started as a solo project ten years ago, has now become just another success story in his long list of accolades. The band, Tremonti (Mark Tremonti- lead vocals/lead guitar, Eric Friedman-rhythm guitar/backing vocals, Ryan Bennett- drums, Tanner Keegan- bass) which is aptly named after its founder, will be releasing their fifth studio album, "Marching In Time," on September 24 through Napalm Records.
The album opens with the heavy build of "A World Away." I absolutely love this song as it consistently plays with the harmonics of the guitar fretboard. Even if you don't know much about guitars (like me) you will hear what I'm talking about when you listen to this song. It's heavy, yet playful. The song was released as the album's third single on August 31 and has received positive reviews. The music video (below) features the band playing together live- although not in front of a crowd. Still, the fact that this was filmed live shows the incredible talent of the band.
"Now and Forever," keeps the intensity moving, but has a very melodic feel to it. It is a very catchy tune, and like every song Mark plays, the riffs and solos are out of this world. The first single released from this album was "If Not For You" with the song's official music video having been released on July 22. This is a memorable song- both musically and lyrically. The transition to the bridge has a riff that is sure to please the ears of any metal fan that likes fingers flying on a fretboard. "Thrown Further" follows with an upbeat thrash rhythm, killer solos, and wailing vocals.
"Let That Be Us" and "Not Afraid to Lose" are songs with positive and uplifting tones, while "In One Piece" and "Would You Kill" are faster-paced and are sure to please the fans who prefer the heavier side of things. The two songs that are slower and more intimate are "The Last One of Us" and "Not Afraid to Lose." I really enjoyed the diversity on this album. These four musicians know how to craft a well-balanced album- taking the listener on a ride of ups and downs, through heavy riffs and slower ballads, yet never leaving a track empty of a ridiculous solo. The album ends with the album's title track, "Marching In Time." This closer is stretched out at over seven and a half minutes, however, it doesn't feel like a drag at all. Although not quite up to par with Alter Bridge's "Blackbird," (one of my favorite songs of all time) "Marching In Time" could be categorized in the same musical vein and is, in my opinion, one of the best songs on the album.
Unless you've been living under a rock the last 25 years, you know how incredible of a guitarist Mark is, but one of the things I love most about this band is that Mark also performs the lead vocals. Sure, he has done backing vocals in his other bands, and his voice has sounded great, but he has never taken the opportunity to really show off his vocal talent to this magnitude until Tremonti was born a decade ago, and he only seems to get better with each new album. Tremonti is a band worth paying attention to. It's not just a side band. These guys are the real deal and they know excellency. "Marching In Time" parades exemplary musicianship in an era of ordinary metal.