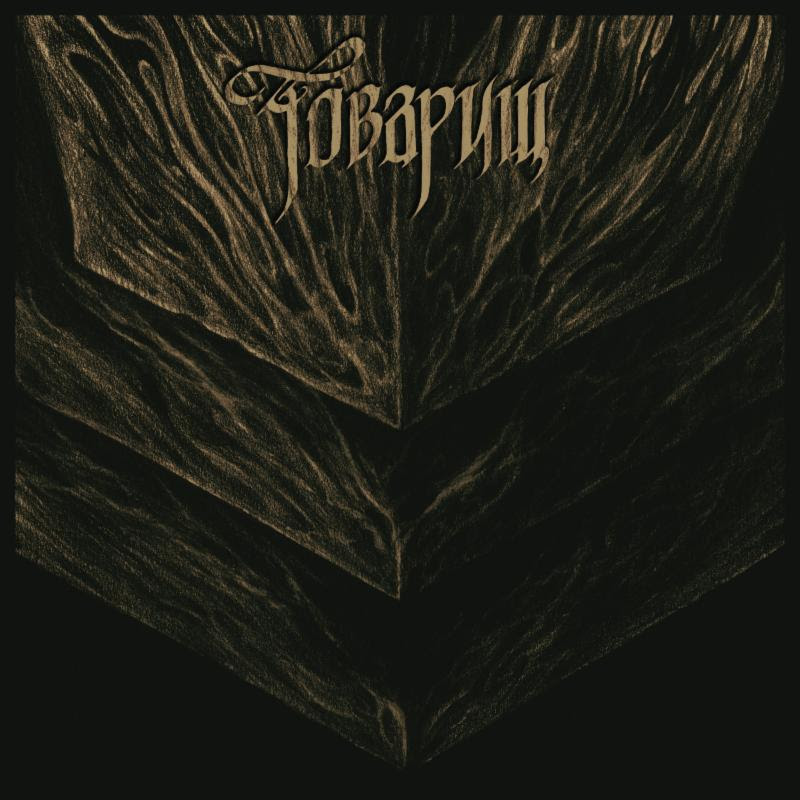 If The War Comes Tomorrow, the new album by Providence, Rhode Island-based experimental/doom act TOVARISH, will see release through Argonauta Records this week, as the band commemorates their tenth year in existence. The entire record is now streaming early through Decibel Magazine.
TOVARISH delivers their most engrossing, unsettling, and nihilistic work to date on If The War Comes Tomorrow, focusing on their established aesthetic and political themes on urgent, contemporary terrain. The album was recorded and mixed by Ivan at The Great Swamp, mastered by Bill Henderson at Azimuth Mastering, and completed with artwork and layout by Stephen Wilson. Jamie Myers (Sabbath Assembly) supplies guest vocals to the tracks "In The Language Of Firepower " and "The Year Without Summer."
With the advance album stream, TOVARISH declares, "As many in the US prepare for another uncritical celebration of American exceptionalism, we are proud to offer dissent. This album is the culmination of increasing frustration, anger, and fear concerning where society currently stands."
Stream TOVARISH's entire If The War Comes Tomorrow at Decibel Magazine RIGHT HERE.
With forty-eight minutes of cinematic devastation merging elements of doom metal, dark ambient, and more into the bleakest sounds for the end-of-days, fans of Khanate, Gnaw Their Tongues, Locrian, Nadja, Sutekh Hexen, and other harsh and visionary experimenters must explore If The War Comes Tomorrow.
Argonauta Records will release
If The War Comes Tomorrow
on CD and digital platforms on July 5th. Find preorders
HERE
, and see the official video for "The Year Without Summer"
HERE
.
In the decade-plus since TOVARISH was conceived, the context for their work changed considerably. Compared to similar-sounding artists of the decade passed, the band's original conceit of swapping themes of Communism for Satanism was, admittedly, a peculiar, intercene polemic. Not Good vs. Evil, but People vs. Capital. Not Do-What-Thou-Wilt but Seize-the-Means-of-Production. Not religious, medieval fairy tales, but real, modern, political horrors. Today, history has caught up with us.
There was no way to anticipate the current relevancy of TOVARISH, nevertheless the present decay of global empires squares perfectly with our critical frame. If The War Comes Tomorrow is about presence and anticipation in an age of epochal transformations. Like Paul Klee's Angelus Novus-as famously read by Walter Benjamin-we offer a new lens through which "to understand a humanity that proves itself by destruction."
Musically, If The War Comes Tomorrow presents TOVARISH's greatest departure from their metal roots. Following the industrial-tinged This Terrible Burden (2015), the band began remixing for goth/industrial artists including Out Out, Throughout this new album, familiar components of found sound and field recordings are enhanced by techniques used for film and television production. The result is that each track is as much a scene as it is a song, presenting musical components in concert with cinematic diegeses. Rather than leaping through the speakers to assault listeners, this album draws them into compelling ambient compositions, situating them as subjects within a space containing them as well as the music.