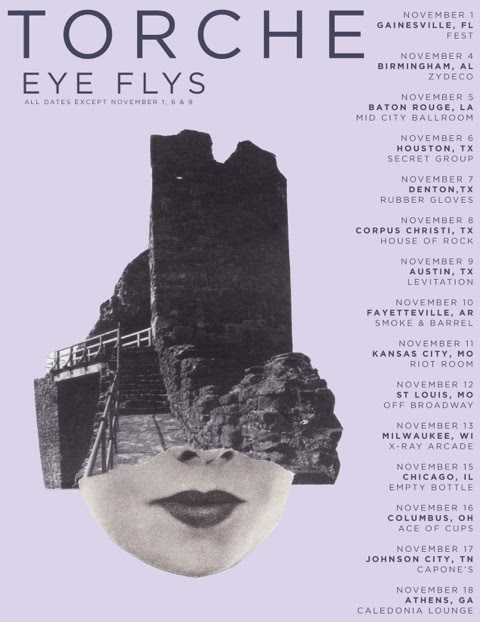 TORCHE EXPAND ADMISSION TOUR TO INCLUDE WORLDWIDE DATES IN NOVEMBER & DECEMBER

BAND RELEASE LIVE "INFIERNO" VIDEO
Sept. 18, 2019, MIAMI – Torche, who recently made their late night television debut via Late Night with Seth Meyers, have added two new legs of tour dates: a November outing for the U.S. and an extensive UK trek in December.

The tour extension adds to what has already been an extremely busy period for the Miami-born outfit. The four-piece released their fifth album, Admission (Relapse Records), in July, did the aforementioned late night TV outing, and taped a Kerrang! K! Pit episode (https://youtu.be/ntl-cBtAjm4). They have been crisscrossing North America since early Summer including festival appearances at Sled Island and Doomed and Stoned, three weeks of shows with Baroness, and headline shows across the midwest, south and northeast including a show at Brooklyn Bazar where the live video for "Infierno" (https://youtu.be/96kY9g60Hts) the band premieres today was filmed.

The 11-song Admission has been met with widespread critical acclaim, Stereogum said that "Admission, like every Torche album before it, kicks all kinds of ass," Billboard remarked that, "Torche once again constructs layers of guitar riffs that are somehow as airy as they are dense" while Brooklyn Vegan summed it up by saying, "Torche do everything on this album with exactly the kind of passion, power and precision you'd expect from a well-oiled machine like this one."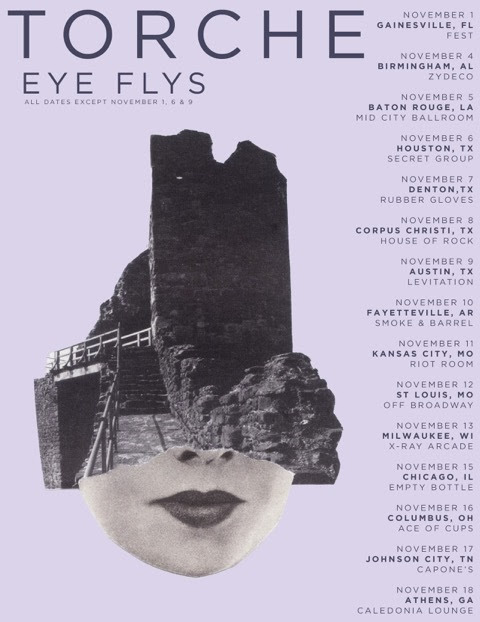 Torche tour dates:

September 18 Denver, CO Larimer Lounge

September 20 Louisville, KY Zanzabar

September 21 Asheville, NC Heavy Mountain

November 1 Gainesville, FL The Fest

November 4 Birmingham, AL Zydeco *

November 5 Baton Rouge, LA Mid City Ballroom *

November 6 Houston, TX Secret Group +

November 7 Denton, TX Rubber Gloves +

November 8 Corpus Christi, TX House of Rock +

November 9 Austin, TX Levitation

November 10 Fayetteville, AR Smoke & Barrel *

November 11 Kansas City, MO Riot Room *

November 12 St. Louis, MO Off Broadway *

November 13 Milwaukee, WI X-Ray Arcade *

November 15 Chicago, IL Empty Bottle *

November 16 Columbus, OH Ace of Cups *

November 17 Johnson City, TN Capone's *

November 18 Athens, GA Caledonia Lounge *

December 3 London, UK New Cross Inn

December 4 Bristol, UK Green Door Store

December 6 Manchester, UK Factory

December 7 Glasgow, UK Stereo

December 8 Liverpool, UK Zanzibar

December 9 Nottingham UK Bodega

December 10 Birmingham, UK Mama Roux

December 11 Leeds, UK Burdenell Social Club

December 12 Stoke, UK Underground

December 13 Belfast, UK The Palm House

December 14 Dublin, IE The Grand Social

*With Eye Flys

+With Windhand and Russian Circles

Torche have released five albums: Torche, (2005), Meanderthal (2008), Harmonicraft (2012), Restarter (2015) and Admission (2019, available here: https://store.relapse.com/b/torche). The Miami-born band are revered for their "gloriously fuzzy, sludgy, hard-hitting" music (Entertainment Weekly), earning praise from a wide range of outlets including Pitchfork ("sludgy ferocity"), Rolling Stone ("sunny sludge-pop"), Spin ("as toe-tapping as it is head-banging"), Stereogum ("they write huge and triumphant hooks") and the Washington Post ("otherworldly"). Torche is Steve Brooks (guitar/vocals), Eric Hernandez (bass), Jon Nuñez (guitar) and Rick Smith (drums).