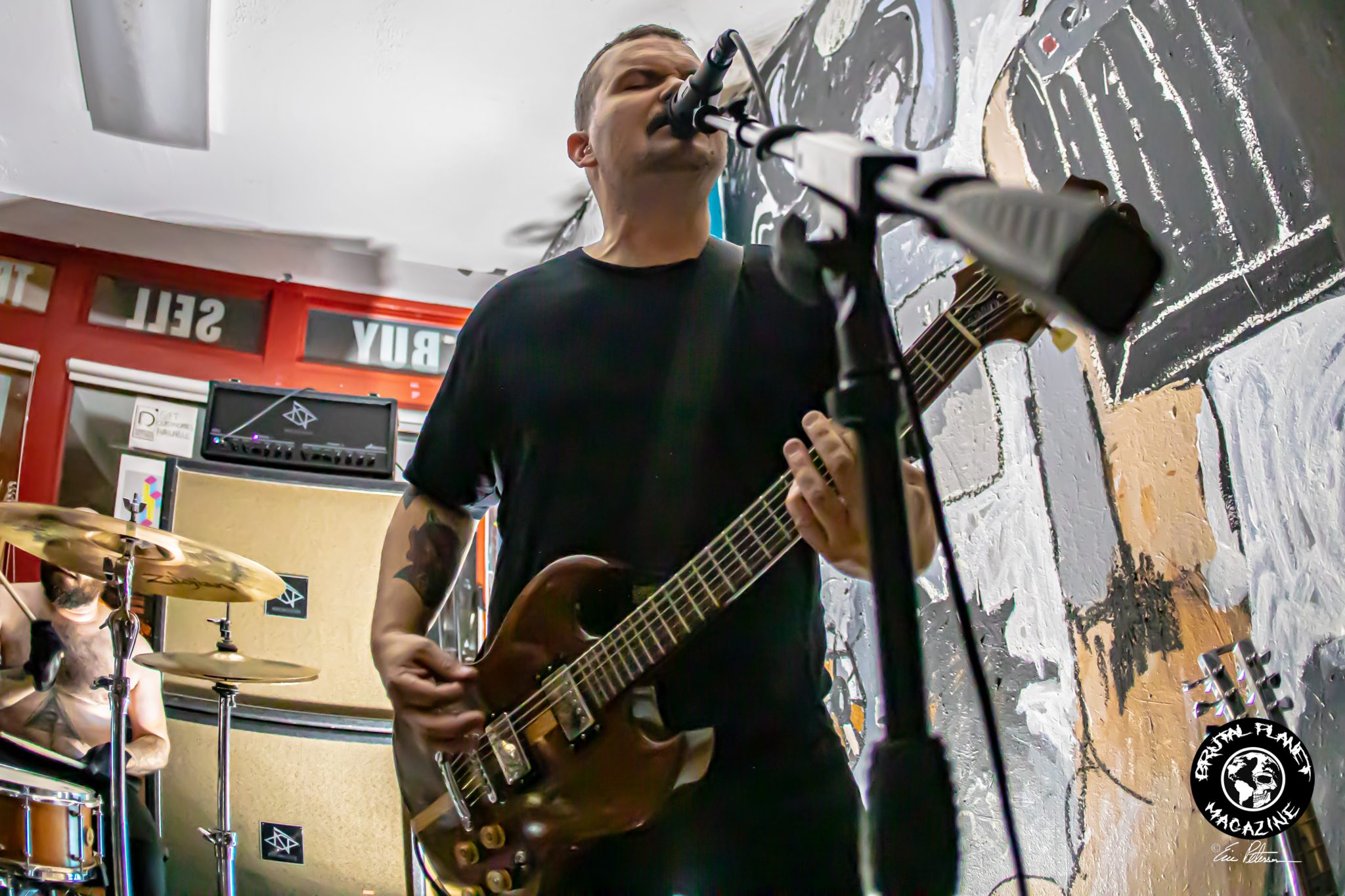 If Black Sabbath and Alice in Chains had a love child it would be called Torche.
Diabolical Records was the scene of an intimate and yet intense set by Torche on Tuesday September 17th, 2019 in Salt Lake City, Utah. This small independent music store has been in business since 2013 and is the perfect setting for the up and coming.
The evening started with the local band No Sun. They provided the perfect set to warm things up on the brisk September evening.
After a change of equipment the Icelandic band Kaelan Mikla took over the front half of the store as it began to fill up. The trio of females played an interestingly intense set of music mostly delivered in their native language.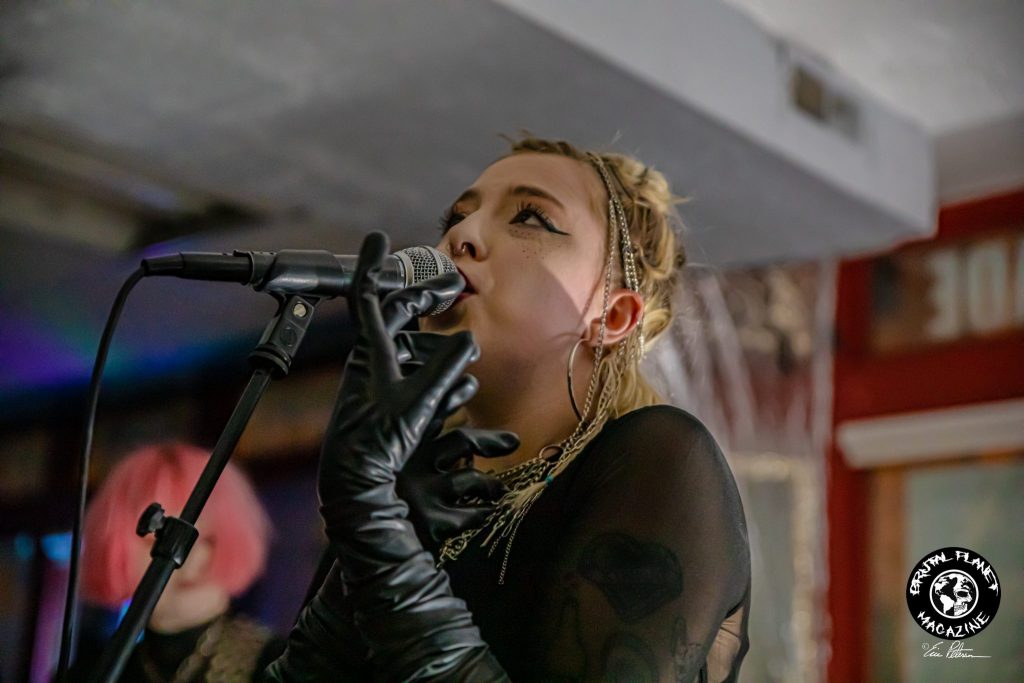 Up next was the duo from the Dallas Fort Worth area known as Pinkish Black. The name may sound familiar, as Brutal Planet has covered them in the past for their album release party in Dallas earlier this year. They put on a great show with Jon Teague on drums and synth and Daron Beck on Vocals, Keyboard and Synth. If Frankenstein had been a musician it would have sounded like Pinkish Black. Very free-flowing but yet technical in so many ways. I love the sound the duo produced during their short time on stage.
Once again it was time to tear down the front corner of the record store and set up for Torche. The band set up their gear and with little to no soundcheck was rocking the crowd in minutes.
Torche's set started with "From Here" and seamlessly transitioned into "Submission." As the set progressed I was impressed with the bands' synchronicity as they blazed through the set. Steven Brook's vocals were spot on and even though guitarist Jonathan Nunez was jammed in a corner where he could hardly be seen, he was definitely heard. A shirtless Rick Smith pounded the drums with precision and Eric Hernandez filled out the rhythm section on bass. When it came time to hear "Admission" I was launched back to when I first heard these guys on Seth Meyers. They blew me away when I saw them on TV and they were blowing me away in a record store where I was literally an arms reach away from them.
One of my favorite songs came towards the end of their set. It was "Barrier Hammer" and hearing it reminded me of what it would have been like if Black Sabbath and Alice in Chains had a love child. It would have been named "Barrier Hammer." The guitar riffs were so Tonny Iomi sounding with a Jerry Cantrell twist to them. The set wound down and I was able to hear yet another song from their Seth Meyers stint called "Infierno."
The last two songs played were again songs that would blow me away called "Annihilation Affair" and "Harmonslaught." By the end of the show, my ears were ringing from the sound that had breached the earplugs I was wearing, but the smile on my face wouldn't be erased for the rest of the night. It was an amazing show and one I would recommend to anyone looking for a new sound created by two classic diverse sounds. Be sure to check out the links below for the live performances of Torche on Seth Meyers and whatever you do check out these guys live.
The setlist was as follows:
– From Here
– Submission
– Minions
– Slide
– Times Missing
– Admission
– Extremes of Consciousness
– On the wire
– In pieces
– Reverse inverted
– Charge of the brown recluse
– Barrier Hammer
– Undone
– What was
-Infierno
Encore:
– Annihilation Affair
– Harmonslaught