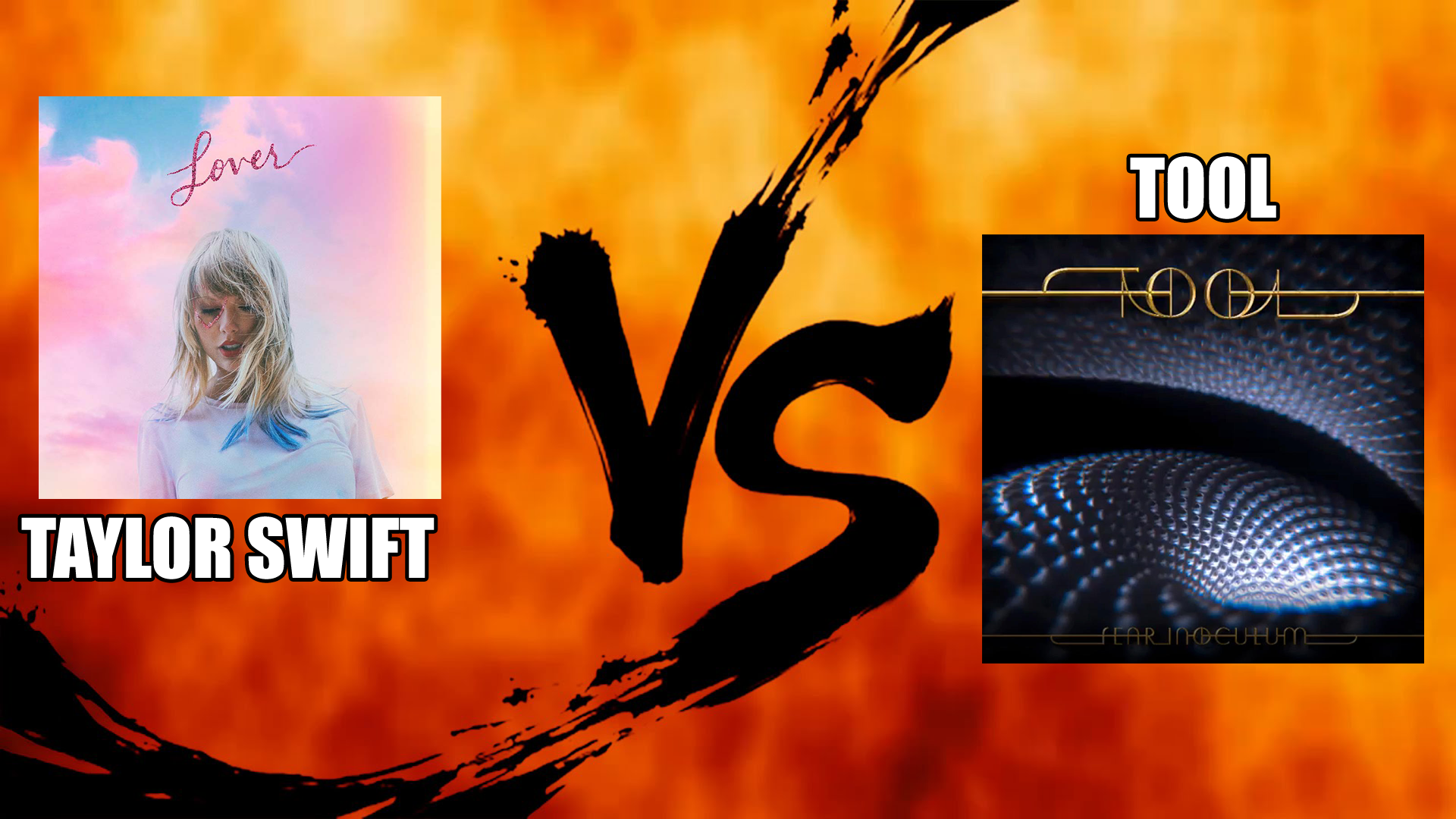 Alt-Metal gods Tool recently released their epic new album Fear Inoculum to legions of fans with Spotify and Apple Music accounts. To the dismay of Taylor Swift's fans – Tool's legions were able to knock Taylor "Swiftly" (BING!) out of Billboard's #1 slot.
Music experts had already predicted Tool's new album to knock Taylor Swift's new album – Lover out of the top spot on the Billboard 200 chart. Most of Swift's young female fans have no idea who Tool even is.
The band hasn't released an album in 13 years. Fear Inoculum, their new 10-song album has performed well on the charts. Reaching the No. 1 spot on iTunes' top album sales and now ascending to #1 on Billboard's charts. Taylor Swift released her latest album Lover two years after her previous outing Reputation.
Taylor's fans were not happy with the news.
One Swift fan shared streaming stats that showed the band beating her by about 40,000 units:
Other Taylor Swift fans were "shook" by the 10 minute plus length of Tool's math rock odyssey's.
Some of Tool's fans reveled in the upset:
Meanwhile, Taylor's fans continued to vent their obvious frustration over the upset.
While fans of Tool the world over continued to express their joy.
(source: https://www.dailydot.com/upstream/tool-taylor-swift-stans/)