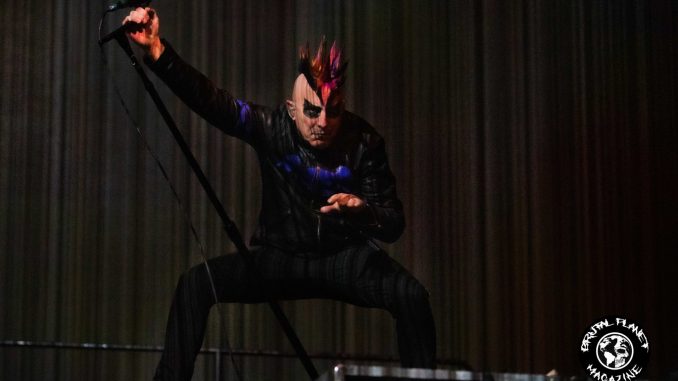 Story by:
Emily Tipping
When you open your third eye to expand your mind you can see the angels watching over us mortals fighting, but the mycelial network of Tool fans, pulsing under the Zion curtain, are spiritually sound to share this holy space. Tool proved this to be true on January 25, 2022 at the Maverik Center in West Valley City Utah as part of the Fear Inoculum Tour.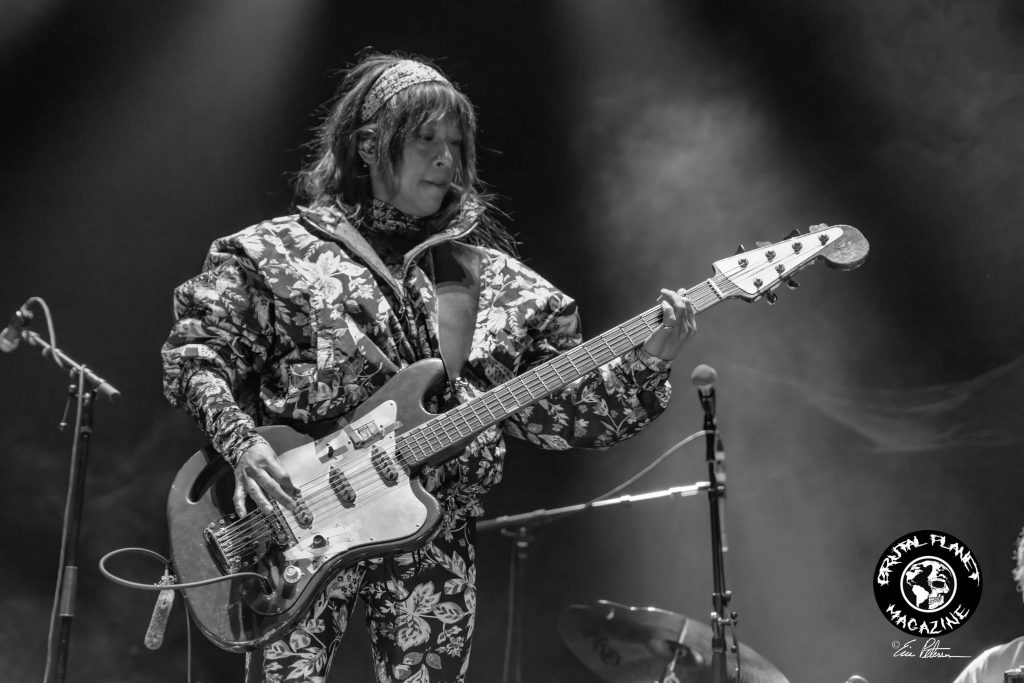 Tool's Maynard James Keenan, hand-picked the warm-up act, Blonde Redhead. Deep violet lights beamed down while an incendiary instrumental ambiance filled the stadium with ominous tones, a trance-like beat and spooky synthesizer sounds. The band is made up of twin brothers and female vocalist (who has a soft-whispering voice that is also surprisingly powerful). They played a variety of songs from their catalog, as the eager crowd trickled into their seats after purchasing the merchandise and beer.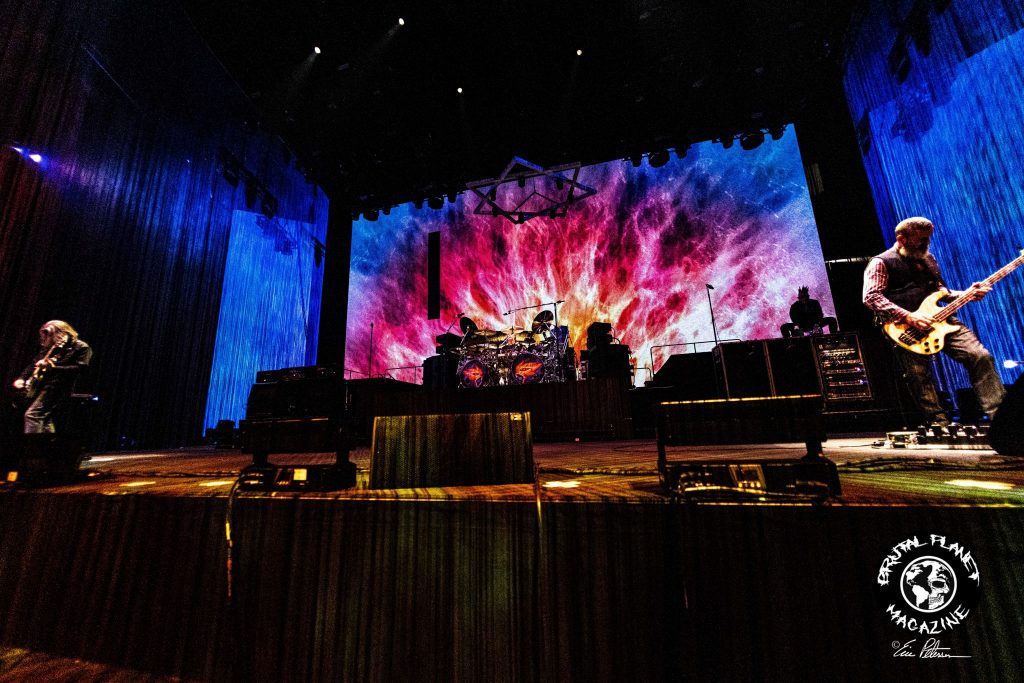 After a quick set change, Tool mounted the platform. A deep guttural animalistic growl rose from the assembled throng. Fiber optic hair fibers hung down from the high arena ceiling encapsulating the stage. As the lights went low, "Litanie contre la Peur" played as each member of the band took their place and energy of the crowd burst to gamma ray strength. Tool opened the show with the title track from the long awaited album "Fear Inoculum", the sound was surreal.
Fear Inoculum was released in 2019 after a 13-year hiatus and this is the rescheduled show due to Covid closures. When Tool ultimately arrived, fans finally got the chance to unite the circle in the square. Divided in two, half with masks on, half with masks off, we set aside all the bullshit to feel the vibrations these mysterious metal masterminds have toiled long over.
"Opiate" was then played as the band seems to give it equal time as "Sober" on oscillating nights. "The Pot" was famously sang with a voice-box as everyone was singing along to every over-played word. The fiber optic hairs surprised us all with an image of Alex Greys' "The Great Turn". A polarizing image of a noble character with several eyes and arms. After "Pushit" the fiber optic curtain waspulled back to reveal Tool in all their glory. Danny, glistening wet behind the drums; Adam ready to rock; Justin bent over in position; and Maynard perched on the back corner like a gargoyle.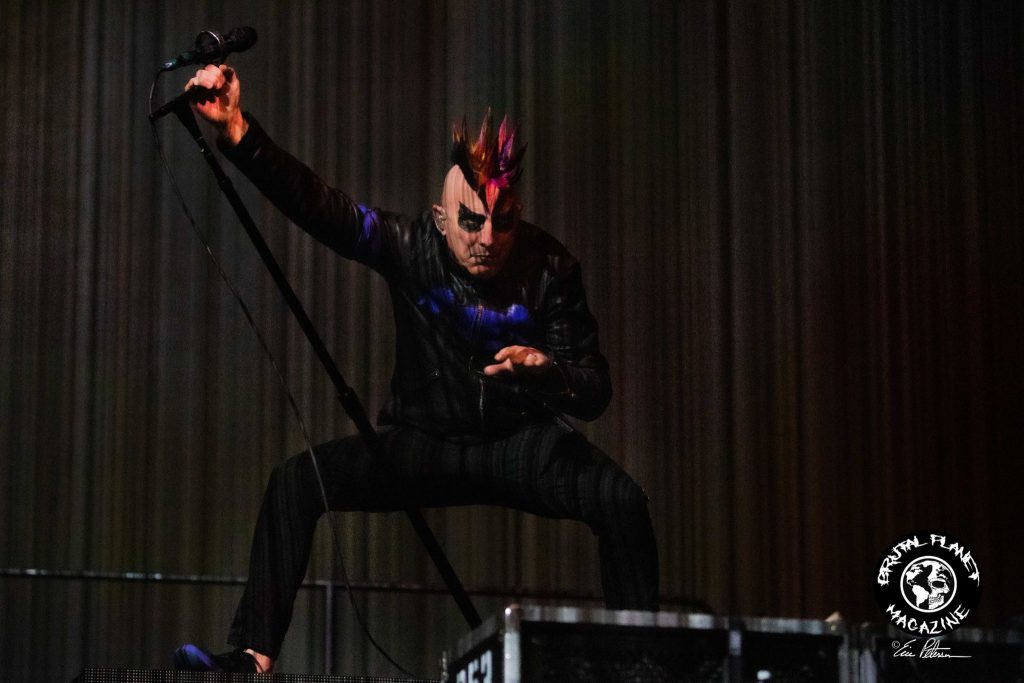 Some have been micro-dosing on Tool since high school, but when you go see them live, it's very much like taking the "Heroic Dose." It's like a psychedelic experience and a spiritual awakening. It changes you, shakes you to your core after which you are never the same. Tool isn't just progressive rock but futuristic art-rock. Playing "Pneuma", there were hypnotic polyrhythm patterns flowing from left to right bringing our personal vibrations to a higher energetic vibration.
In this last chapter of the avant-garde metal band, mature Tool, infuse mystical sounds, kaleidoscopic imagery, ever changing fractal backdrop, and colorful lasers. A sweet treat, not just for the eyes and ears, but for the soul. A perfect time to play "The Grudge" because most of the show is indescribable, like stepping into the dark cobwebbed corner of David Lynch's mind. To really know what it's like to polish your pineal gland, you have to attend a Tool show and hear "Right in Two" the way its suppose to be heard,live.
Maynard joked about the high elevation but seemed acclimated. When he sang, "Descending" his vocals were spot-on, as he sang from his toes, propelling the notes upward through his body as he poured out his emotional lyrics. MJK is not only a singer/songwriter, but an alchemist of the highest order-turning water into wine in a desert. An actor, producer, jiu-jitsu master and creator of A Perfect Circle and Pusifer, his greatest work yet is balancing all that with wife and child. Creating a place where the tree of life can flourish. Something you come to understand by being a longtime fan and follower.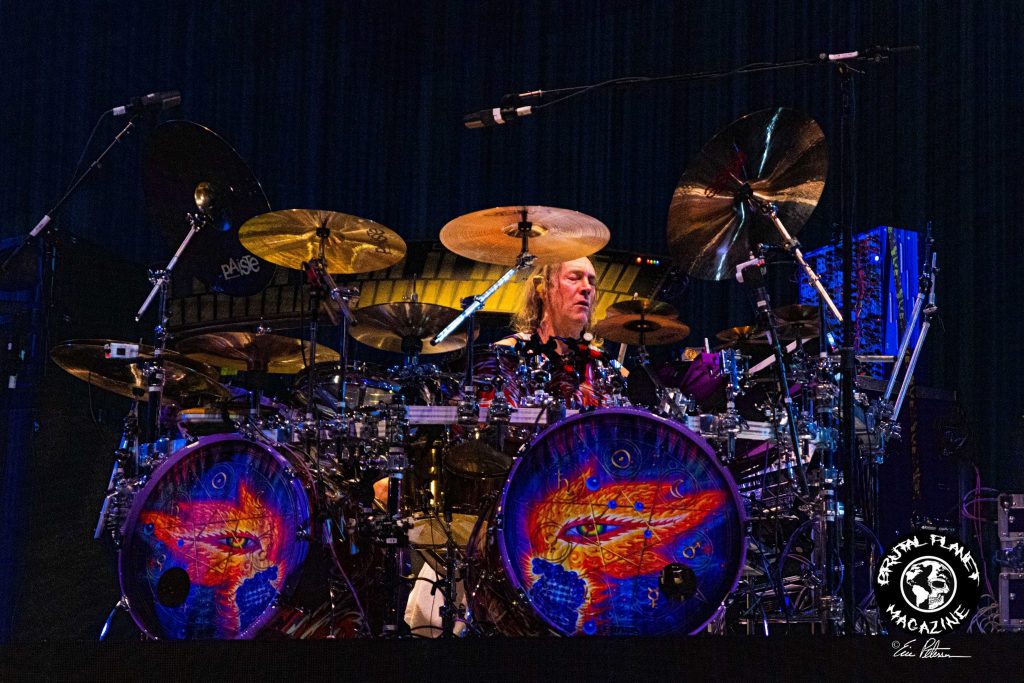 Danny, (also known as the "Octopus") is a percussive genius with his polymeters and odd time signatures. "Hooker With a Penis" was played with super-human strength showing off his hi-hat control and foot independence. His intricate and oscillating choices stem from his jazz roots. The primitive pattern and echos were soothing as he used all his appendages to play. He might as well been juggling 16 1/2 sticks in the air at the same time. After the intermission, "Chocolate Chip Drip", the drum solo was played, immersed in his flow state and dressed in a Utah Jazz jersey, he mixed sounds with knobs, switches and electronic pads.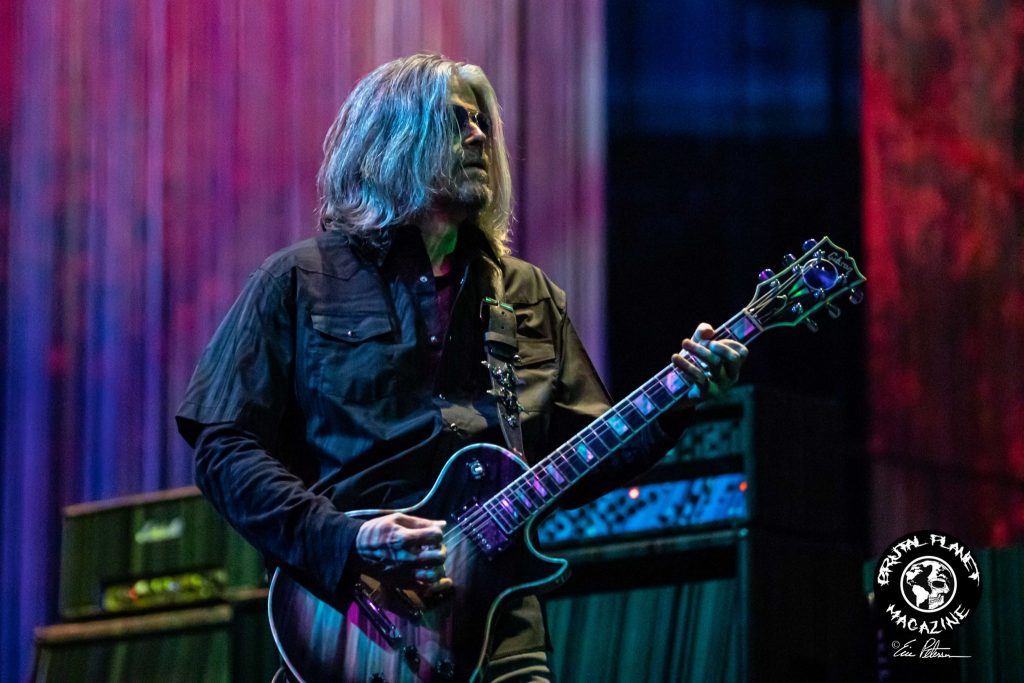 Adam, on lead guitar, combined many techniques, when he hit the pedal flipping the sound from "clean" to "dirty" while taking the notes to new realms. He's known for concentrating on time signatures and being exclusively tuned to Drop D. Adam has directed the majority of the band's music videos drawing on his extensive experience in special effects and set design. In cahoots with Mr. Gray, he has been a large part of the process for Fear Inoculum's artwork. The last few tunes were played with his signature flying V, to the delight of any guitar nerd.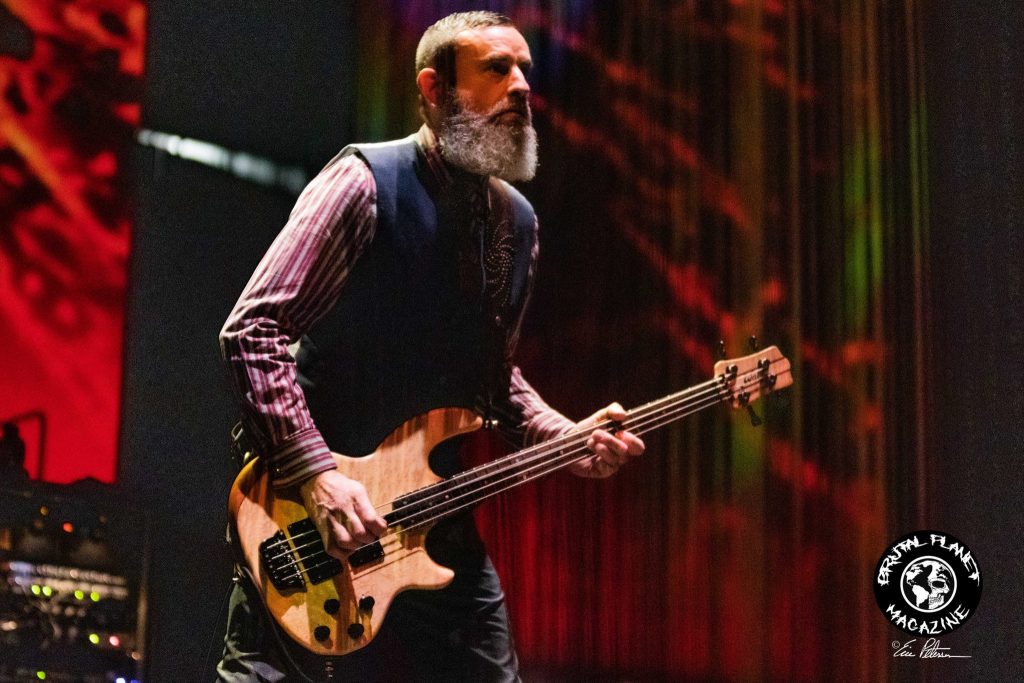 Justin, on bass, was the most animated. He rocked out by bending at the waist back and forth, head banging all while shredding with his plectrum. The outdoorsman has fanatic form and aggressively bangs and bends his strings. Randomly pointing his finger admiring Adam to tell the crowd to bellow.
Towards the end, joining in a semi-circle, the guys sat down and played the beginning of "Culling Voices". Danny picked up a guitar and Maynard belted out the lyrics in a hypnotic, intimate treat. Midway through the song gold and logo printed paper confetti sparkled and gleamed as it rained down on the crowd.
Tool has multiple and complex layers with deep, intellectual lyrics and there is a reason why the music sounds perfect, because it is. Tool is a mathematically accurate sacred, geometric equal band, with a symmetrical sound. They are not death-metal, but life-metal. The message of enlightenment in Tool's Saturn-return album is about staying headstrong and finding balance in the latter years. Tool songs are open to interpretation. Call Maynard crazy if you will, but if you study the message from past as well from Fear Inoculum, you'd know it's really about letting go of the ego and "A message of hope for those who choose to hear it and the warning for those who do not."
Music is a passageway to some greater part of the universe and this quartet is a portal. Tool has all the elements for a perfect band. Tool is the breath. Tool is fluid. Tool is metal. Tool is. fire. Be sure to catch Tool on tour through the spring, your mind will appreciate it.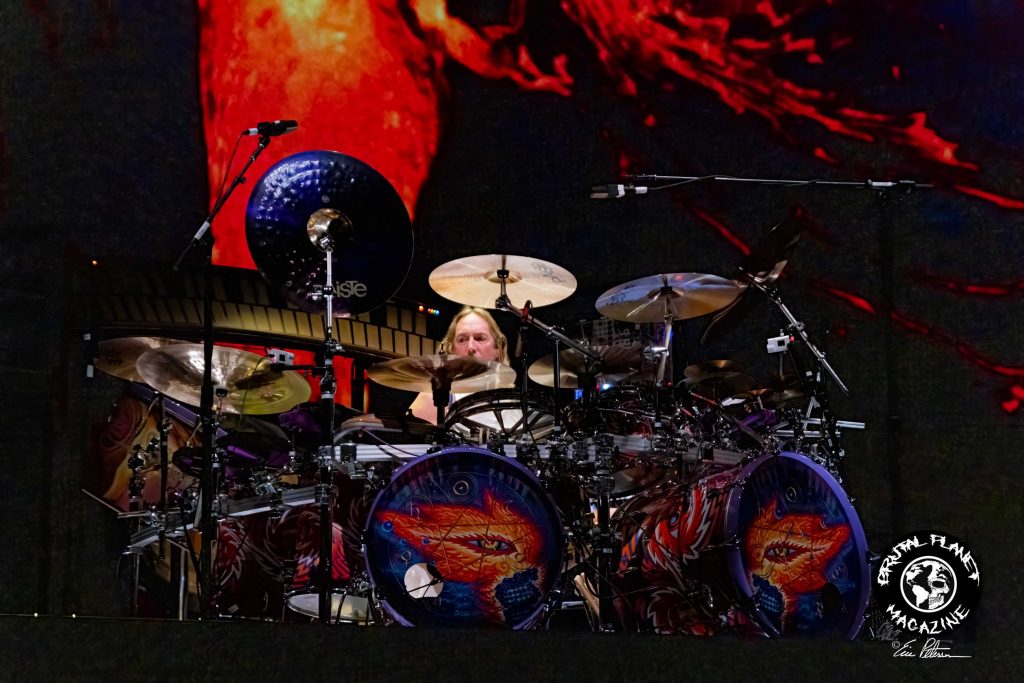 Set list: Maverik Center (1/25/22)
Litanie contre la Peur
Fear Inoculum
Opiate
The Pot
Pushit
Pneuma
The Grudge
Right in Two
Descending
Hooker With a Penis
-intermission
Chocolate Chip Drip
Culling Voices
Invincible