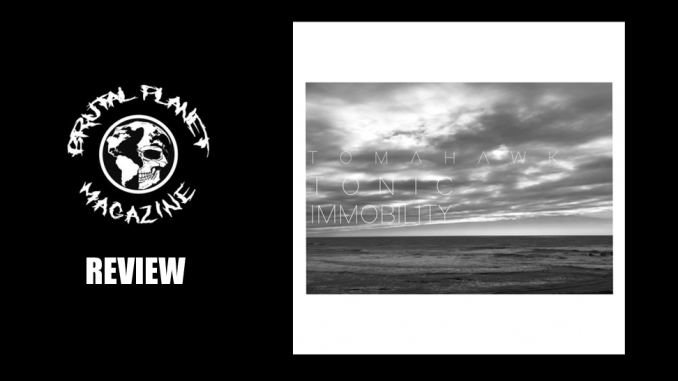 It has been a solid 8 years since the last Tomahawk release 2013's "Oddfellows." Since that time Faith No More and Mr. Bungle have both done reunion tours and Patton has released about 30 other projects with other bands.
Despite Patton's insane schedule and output this newest release from Tomahawk might be their most ambitious to date. After a few casual listens it has piqued my interest and definitely has a lot of diverse and interesting sounds.
"Tonic Immobility is almost a summary of everything we've done," says Duane Dennison. "There are references to previous things spread throughout the album as well as new territory. On any of our albums, you'll find those faster, high energy, abrasive, and dissonant songs. You'll also find the slower, atmospheric, groove- and tension-based moments too. There's always been a touch of, dare I say, Latin music in the form of Bossa Nova or flamenco-influenced guitar. All of those things appear on this record."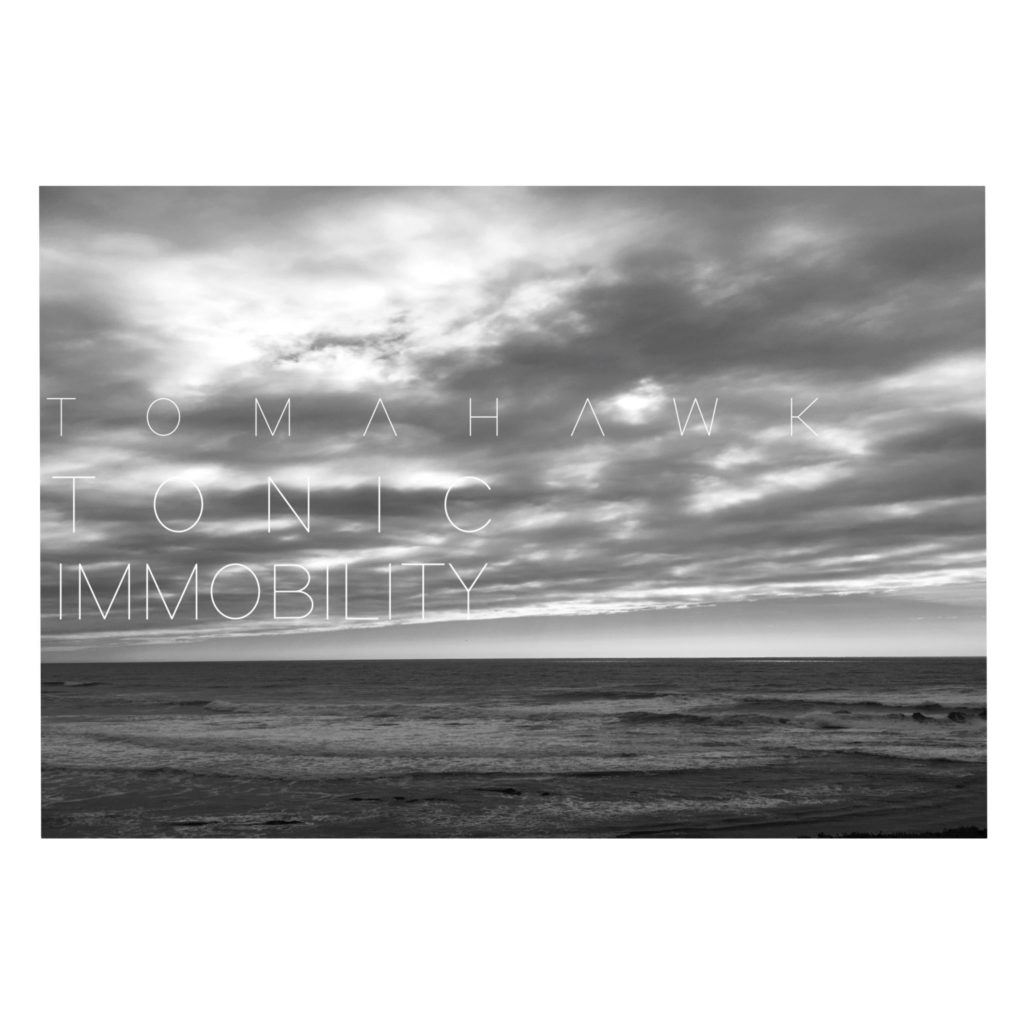 "Tonic Immobility could just be something in the air we're feeling," adds Duane. "It's been a rough year between the Pandemic and everything else. A lot of people feel somewhat powerless and stuck as they're not able to make a move without second guessing themselves or worrying about the outcomes. For as much as the record possibly reflects that, it's also an escape from the realities of the world. We're not wallowing in negativity or getting political. For me, rock has always been an alternate reality to everything else. I feel like this is yet another example."
The opening track SHHH! begins with a guitar riff that almost sounds like cartoon tippy toes. Patton's husky mutterings decorate the riff and it eventually blows up into giant power chords and becomes the type of track you'd expect from Tomahawk. Valentine Shine has the momentum of a chugging train. It creeps along at the beginning and eventually rolls into a loud, heavy locomotive barreling down the tracks.
Predators and Scavengers sounds reminiscent of Disco Volante era Mr. Bungle. It's probably just the way Patton floats his vocals over a jagged beat that seems somewhat out of sync. It pounces with erratic riffing and another manic refrain based on Duane watching "bobcats, foxes, birds, chipmunks, and other creatures in the backyard." He ponders, "It seems like today all we've got are predators and scavengers in society. Is this 'dog eat dog' world what we're evolving into?"
Doomsday Fatigue lassos together a Spaghetti Western-style soundscape and an eerily soothing refrain. "That's classic Tomahawk," adds Duane. "Mike and I have always referenced the Spaghetti Western thing, and it gives a bit of relief."
Business Casual is the first single and rides an ominous bass line and creaky palm-muting right into a clobbering hook managing to rhyme "bad cholesterol" and "business casual." "As the title suggests, it's a mocking look at the life of work in America," he elaborates. "On the other hand, it has nothing to do with anything."
Tattoo Zero has a slow moving ambient guitar riff over John Stainer's straight forward rock drumming. Patton mutters "watching them honey's twerk – while the hobo's jerk" before the song explodes into a very punk rock chorus break complete with call and response vocals. The break afterwards is more Iron Maiden or math rock than the typical rockabilly vibe you would get from a Tomahawk track. This song has some really interesting dynamics.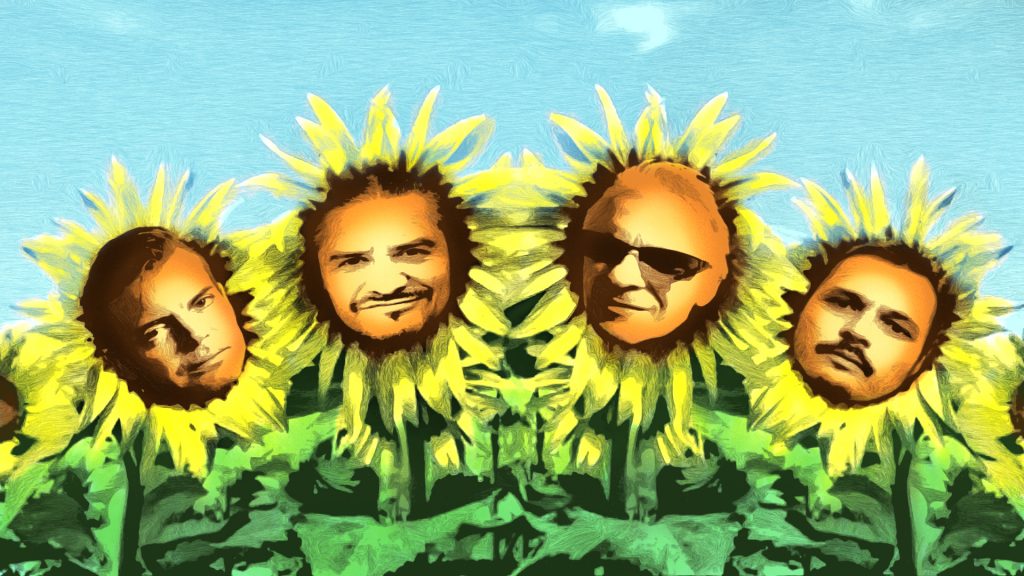 Fatback is as big and chunky as the title suggests while Howlie is another straight ahead Tomahawk style rock song. Eureka is kind of an ambient layering of sounds and vocals that has no drums. It serves as kind of a mediative break before you dive into the last 3 songs on the album.
Sidewinder has a very minimal open and Patton's vocal sounds… somewhat new? It almost sounds out of character for Mike Patton which is a tough hill to climb considering the vast amount of music he has produced over the past 20 years. About halfway in the song picks up into a jagged, heavier riff with Patton screaming over it. It then breaks into a dreamy 1950's style guitar riff where Patton is almost doing spoken word, all of these stylistic changes happen in a song that's not even 4 minutes long. I found this to track be one of the most unique and enjoyable songs on Tonic Immobility.
Recoil starts with a very linear verse and then twists into a break that sounds like 90's alternative. The chorus is a heavy and twisting punk / metal style riff. One of the things Tomahawk does incredibly well on this album is blending very simple straight forward verses into complex time signature bending riffs in a way that seems so organic. A single track might have 3 – 4 riff and mood changes which makes the album very dense and dynamic. The album finale and second single, Dog Eat Dog bares its teeth with grinding guitar and off-kilter falsetto in between barks and whistles.
Pound for pound this is one of Tomahawk's best efforts to date and the band shows no signs of slowing down. "For me, Tomahawk has always been this special place where we can play hard, heavy music and mix in expressionism with a vocalist who can do anything. Tonic Immobility is a statement we're still around and still doing it. We're not kids anymore. This isn't some rich Rockstar thing. We do this because we like it, and we like each other. " says Dennison.
Tonic Immobility is out Friday March 26th, 2021 – Stream or download it here.