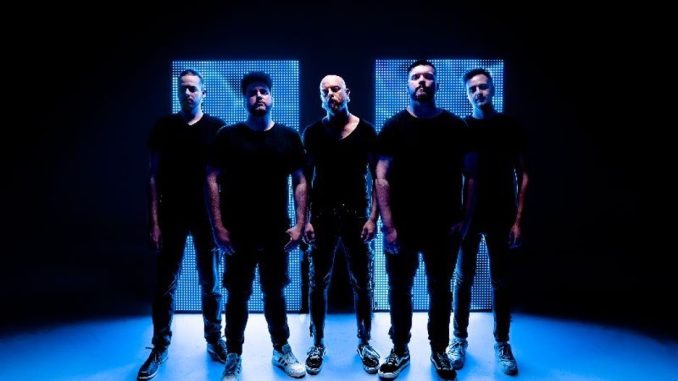 Time, The Valuator Release New Single & Visualizer for "Glow"
Watch HERE
German modern heavy quintet Time, The Valuator released their new single "Glow" along with a visualizer video.

It's the third single taken from a new album coming in Spring 2023 via Long Branch Records.

Stream 'Glow' HERE

Watch the visualizer HERE

Time, The Valuator about the new single "Glow":

"'Glow' deals with the belief that all of our thoughts, actions and feelings are a result of what we already have experienced.

However, we tend to make irrational decisions, which are in breach of those experiences. Something unknown might be re-encoding our thoughts and feelings constantly, what leads to the question – How can we deal with this?"
With songs full of emotion, powerful vocals and infectious groove, Time, The Valuator have risen to become one of the most promising new acts in the modern rock sphere.

The German quintet impresses not only with their music but also with their message. In the words of guitarist Rene Möllenbeck, "Time, The Valuator strive to create something to be remembered."

Drawing on elements of progressive metal, alternative rock, djent and pop, Time, The Valuator create a unique sound that pushes genre boundaries and touches emotionally.

Their 2018 debut album, 'How Fleeting, How Fragile' (Long Branch Records), received international critical acclaim and singles like "Elusive Reasons", "When I Meet Death" or "Vibrant", have since been streamed millions of times.

After a line-up change, Time, The Valuator are now back with long-awaited new music.
Watch the Official Visualizer for "Ivy" Here
Watch the video for "Black Water" Here
Time, The Valuator Live:
30.09. DE, Cologne – Euroblast Festival
Time, The Valuator Line Up:

Daniel Moczarski (vocals, songwriting, co-production)

Rene Möllenbeck (guitars, keys, songwriting, co-production)

Cedric Dreyszas (guitars, songwriting)

Ryan Voosen (bass, co-songwriting, co-production)

Yunus Proch (drums, co-songwriting, production)
FOLLOW TIME, THE VALUATOR: