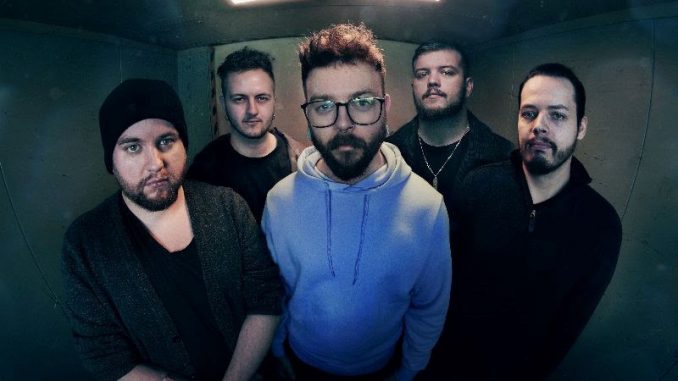 German progressive metalcore djentlemen TIME, THE VALUATOR have introduced their new lead singer Daniel Moczarski.
"When we were looking for a new singer, we found Daniel through YouTube covers and auditions for Eskimo Callboy, in which he made it to the shortlist", tells the band. "After that, he joined and immediately started working on the new album with us, providing an impressive vocal feat that captures the energy of our style, aside from bringing fresh conceptual ideas to the table. We are looking forward to sharing what we've been cooking up during the last 3 years."
Listen to the new song snippet here
With songs full of emotion, powerful vocals, and infectious groove, Time, The Valuator have risen to become one of the most promising new acts in the modern rock sphere. The German quintet impresses not only with their music but also with their message. In the words of guitarist Rene Möllenbeck, "Time, The Valuator strive to create something to be remembered."
Drawing on elements of progressive metal, alternative rock, djent and pop, Time, The Valuator create a unique sound that pushes genre boundaries and touches emotionally. Their 2018 debut album, 'How Fleeting, How Fragile' (Long Branch Records) received international critical acclaim and singles like "Elusive Reasons", "When I Meet Death" and "Vibrant" have since been streamed millions of times.
Time, The Valuator – Live:
05.05. DE, Münster – Sputnikhalle /w Our Mirage
06.05. DE, Nürnberg – Stereo /w Our Mirage
12.05. DE, Hannover – Lux /w Our Mirage
13.05. DE, Bochum – Rotunde /w Our Mirage
14.05. DE, Wiesbaden – Schlachthof /w Our Mirage
18.05. DE, Köln – Helios 37 /w Our Mirage
19.05. DE, Berlin – Cassiopeia /w Our Mirage
20.05. DE, Hamburg – Logo /w Our Mirage
21.05. DE, Bremen – Tower /w Our Mirage
24.06. DE, München – Backstage /w Our Mirage, Tenside
30.06. DE, Leipzig – Naumanns /w Our Mirage
01.07. DE, Stuttgart – Juha West /w Our Mirage
29.-31.07. UK, Guildford – Radar Festival
14.09. DE, Düsseldorf – Tube /w Our Mirage
15.09. DE, Trier – Mergener Hof /w Our Mirage
30.09.-02.10. DE, Köln – Euroblast Festival
TIME, THE VALUATOR Lineup:
Daniel Moczarski (vocals, songwriting, co-production)
Rene Möllenbeck (guitars, keys, songwriting, co-production)
Cedric Dreyszas (guitars, songwriting)
Ryan Voosen (bass, co-songwriting, co-production)
Yunus Proch (drums, co-songwriting, production)