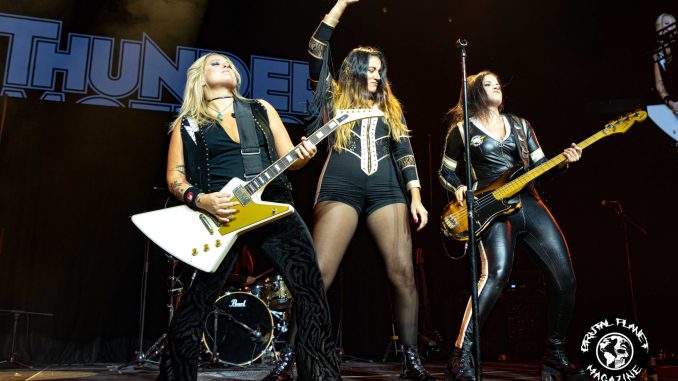 Thundermother showed their stuff as opening act for the Scorpions at Ball Arena in Denver, CO
on Sepetember 29, 2022. It is tough being an opening act, and even tougher when you are
warming things up for legends, the Scorpions. Thundermother did all of that and more, showing
why they are breaking through in a tough US market.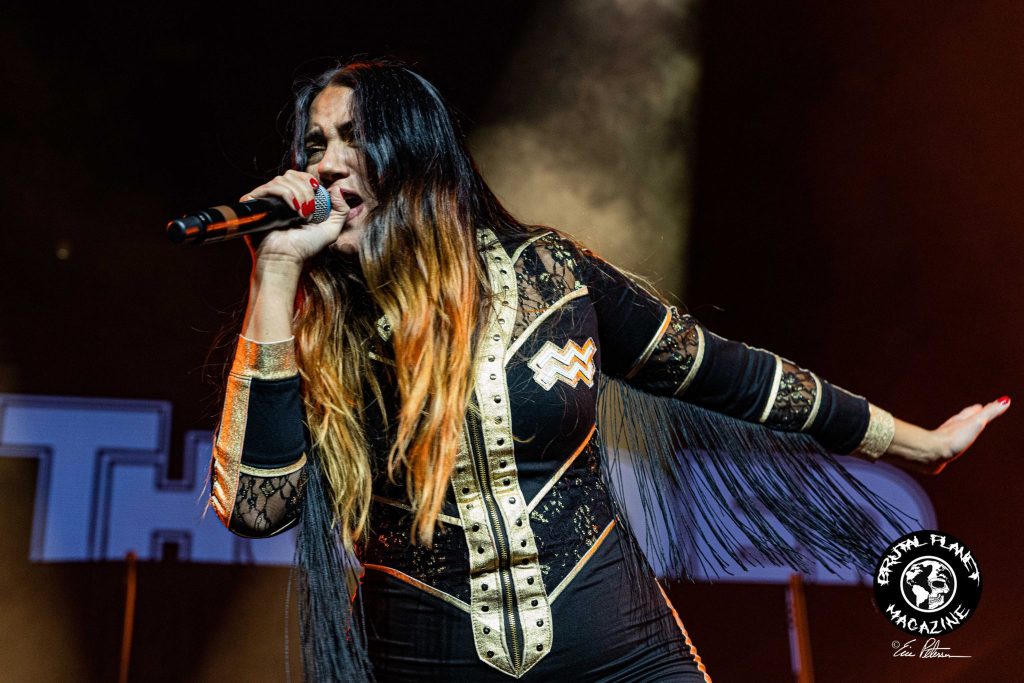 Thundermother has been around since 2009 when it was formed by guitarist, Filippa Nässil
They have gone through a few lineup changes since then, but the current lineup has garnered
the most success as they continue to grow in popularity.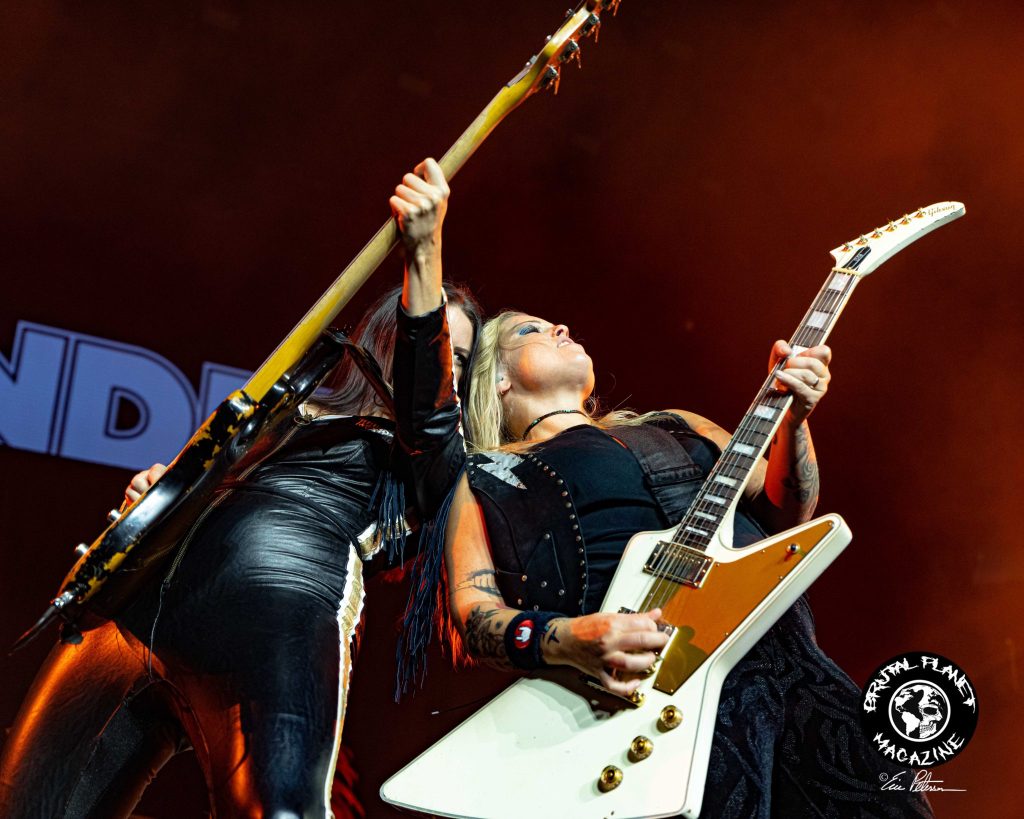 I was first introduced to Thundermother in 2018 at the Sabaton Open Air Festival in Falun,
Sweden where they played a roaring set. Since then, I have followed them and reviewed the
majority of their albums. When they were announced as part of the Scorpions US tour I was
determined to attend their show, and decided Denver would make the most sense.
Their set opened with the fast paced "Whatever", and the mostly full Ball Arena was up and
moving to the music immediately. The set quickly moved into the appropriately titled song "The
Road Is Ours" from the Heatwave album. With the arenas attention, vocalist Guernica Mancini
thanked the crowd for coming early to check them out, and dug into "Dog From Hell." Their
latest album Black and Gold would generate five songs from the eleven song set, including "Try
With Love." "Back in '76" infected the ears of the crowd with some serious grooves from the
rhythm section made up of Mona "Demona" Lindgren on bass, and Emlee Johansson on drums.
Both are relatively new additions to Thundermother, and add both style and presence to the
band. Next on the setlist would be two more songs from Black and Gold. The first would be the
title track "Black and Gold", followed by one of my favorites "I Don't Know You." Not wanting to
waste too much time talking, Guernica quickly announced that the band would be doing a meet
and greet at the merch table after the Scorpions set, which drew a huge applause from the
quickly converted crowd. Back to the music, Thundermother tore through "Loud and Free", and
another favorite of mine called "We Fight For Rock 'n' Roll." "Watch Out", and "Driving in
Style" would round out the productive set.
After the Scorpions performed, hundreds of fans young and old converged at the merch table
for an hour long fun filled session of the girls signing autographs, and taking photos with fans. If
the show was not enough enthusiasm to convert new fans, then the charisma and charm of
Thundermother would definitely do it.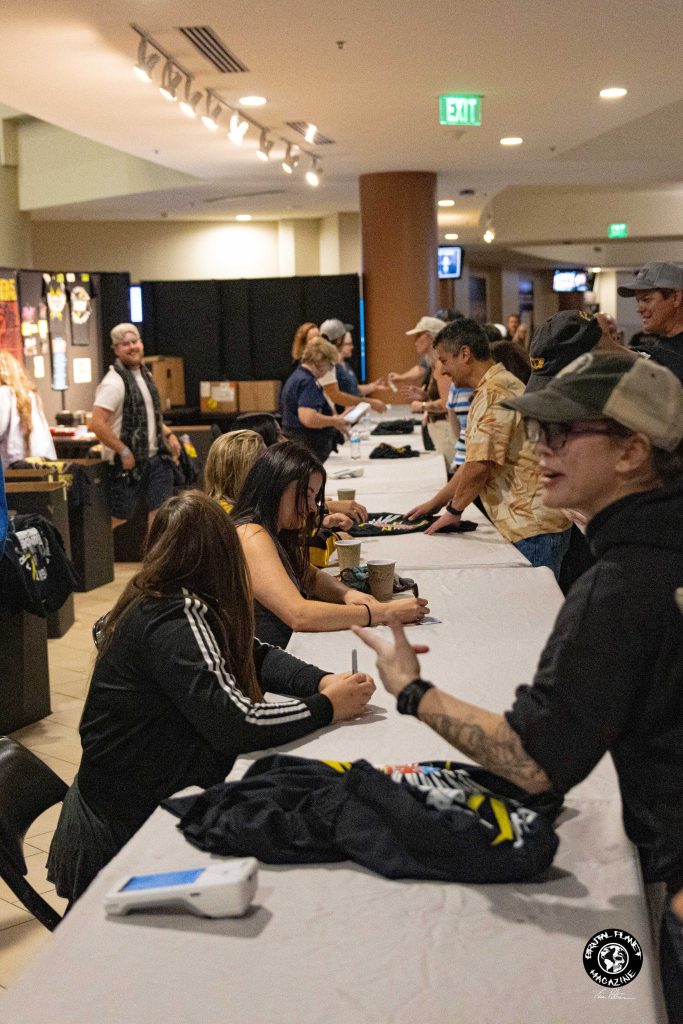 You can check out Thundermother as they continue their tour with the Scorpions throughout
the fall.