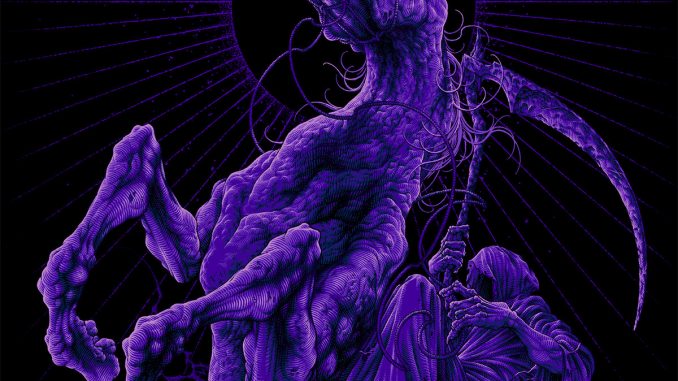 Emerging from south – central Texas with a thunderous sound of classic doom, the members of this four piece are not new to the game. In fact, each member brings respectable experience to the table creating an ideal chemistry blend. It shows.
The release though is not straight full blow classic doom from start to finish. There's hints of Deep Purple and Mountain, some light tripping via Pink Floyd and even some blues. These things are what make Chosen One a truly solid release.
Of course "Let Them Bleed", "Among the Dead" and the title track are solid representations of the release. Yet it's those other factors in tracks such as "Rise of the Heathens", a methodic, slow head bobber. The bluesy "Texas" or "Song for the Ferryman" and its slight psychedelic vibe. Topped off with the short yet soulful "Remembrance." All these tracks with their hints, dashes and doses help elevate Chosen One to the next level.
Probably the most eye opening track of all is the cover of Traffic's "Dear Mr. Fantasy." The band executes it in pure Thunder Horse vain complete with a voice box. It's easy to say the band does the classic tune justice.
With the release of the 11-track Chosen One, Thunder Horse has shed the DIY tag from their praised 2018 debut, stepping foot into the serious stuff category. The band could not have landed on a better label than Ripple Music.
Now it's up to the music lovers to create a space for Thunder Horse in their vinyl collections. Stephen Bishop, T. C. Connally, Uncle Dave Crow and Jason "Shakes" West are not just four musicians in another Texas band. They are Thunder Horse and their date of arrival will be Friday, March 21, 2021.