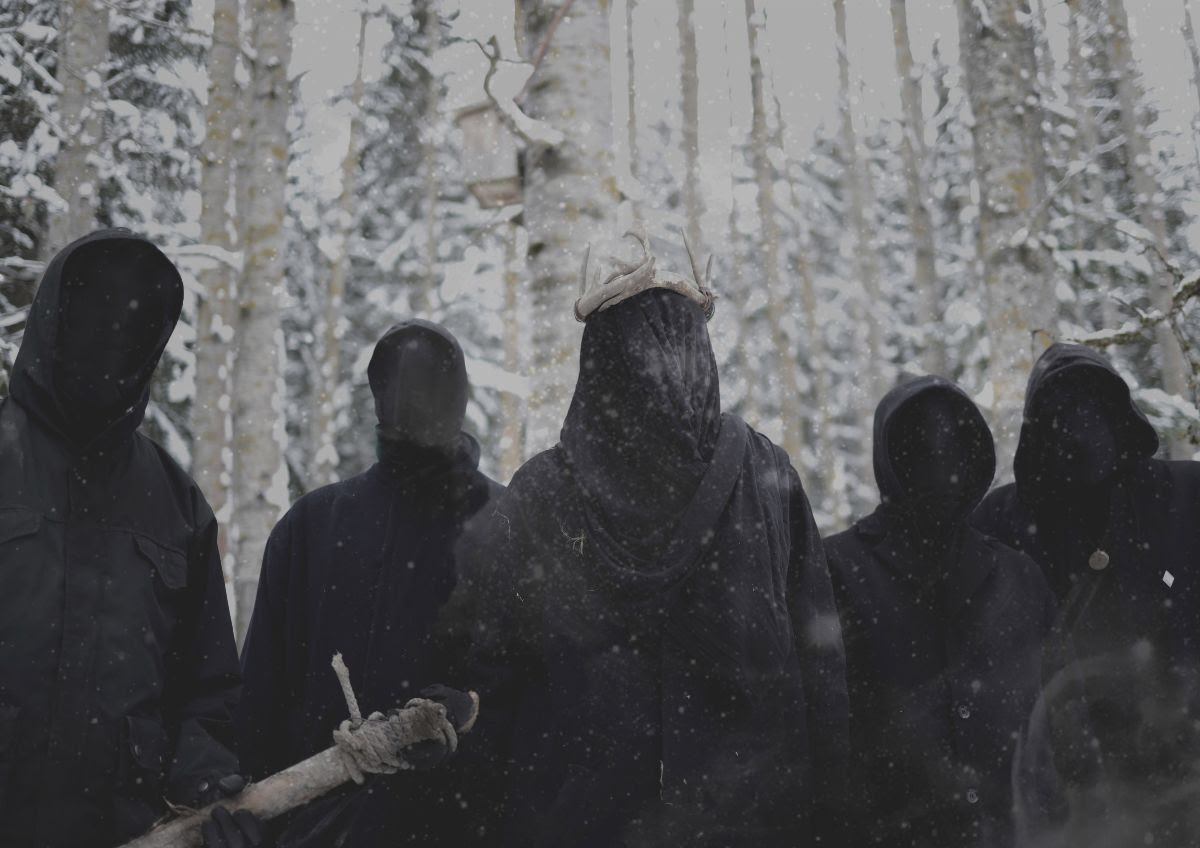 THIS GIFT IS A CURSE
Release New Song, "Blood is My Harves
Track-list
1. Hæma (2:38)
2. Blood Is My Harvest (4:54)
3. Thresholds (3:51)
4. Gate Dweller (4:42)
5. Monuments for Dead Gods (6:41)
6. Wolvking (4:52)
7. I am Katharsis (3:11)
8. In Your Black Halo (Mass 317) (5:49)
9. Wormwood Star (7:55)
Total: 48:07
The experience that is 'A Throne of Ash' consists of poisoned blood, dying flesh and the dark ash from the charred body of man – both on a physical and astral plane with the underlying notion that nothing that transpires in what we call 'reality' has a greater meaning.
THIS GIFT IS A CURSE vomit forth a steady stream of pitch-black venomous hate. The Swedes passionately demonstrate that black metal remains fertile ground for new sounds. Combining elements of hardcore and sludge with influences from occult black metal as well as drone, 'A Throne of Ash' sets a new benchmark for vitriolic viciousness and massive sonic onslaught. The third full-length of the band from Stockholm has turned out to be a vision of darkness that seeks its equal.
THIS GIFT IS A CURSE were founded in Stockholm by a fateful chance meeting of vocalist Jonas A. Holmberg and drummer Johan Nordlund in late summer 2008. The duo soon recruited guitarist Patrik Andersson and Lars Gunnarsson on bass. In March 2010 the Swedish four-piece entered the legendary Sunlight Studios (ENTOMBED, KATATONIA, TIAMAT, DISMEMBER and many more) and recorded their self-titled debut EP with the aid of producer Tomas Skogsberg. 'This Gift Is A Curse' (2010) was well received in the underground and led to the band being invited to perform many shows in their homeland and Europe. During the second half of 2011, THIS GIFT IS A CURSE recorded their first full-length 'I, Gvilt Bearer' at a secret location north of Stockholm. Their producer Magbjork (MELEEH, CHILDREN OF FALL) moved his studio to this specific location to allow the band to unlimited record possibilities. Released in 2012, the album caused a buzz that reached beyond the underground and quickly sold out its first pressings. More touring followed during the next two years. In 2014, THIS GIFT IS A CURSEteamed up with Magbjork once again to record 'All Hail The Swinelord' in an abandoned house close to Stockholm.
After the release in 2015, a few Scandinavian and European tours followed before the band decided it was time to go back into the void to write new music. This process started with the recruitment of a second guitarist in order to push the sonic experience even further. David Deravian, hailing from steel town Eskilstuna, joined the cursed ranks of THIS GIFT IS A CURSE in 2016, adding fresh creative blood and new musical input to the sonic pot. As the new material took form, the band not only booked studio time with the great W. Blackmon of the Overlook Studios in Gävle (SE), but also kept their roots by recoding parts of the album at Norra Begravningsplatsen in Stockholm. Including producer MAGBJORK to the whole process once again to get the right 'grit and grievance' into the sound. Afterwards, mastering was done by none other than Magnus Lindberg (CULT OF LUNA, TRIBULATION, ALCEST etc).
This new monstrous black beast is a dark journey written in a barrage of heavy and intense riffing, ferocious blast beats, nightmarish soundscapes, ritualistic howls and occult themed vocals. Brace for impact!