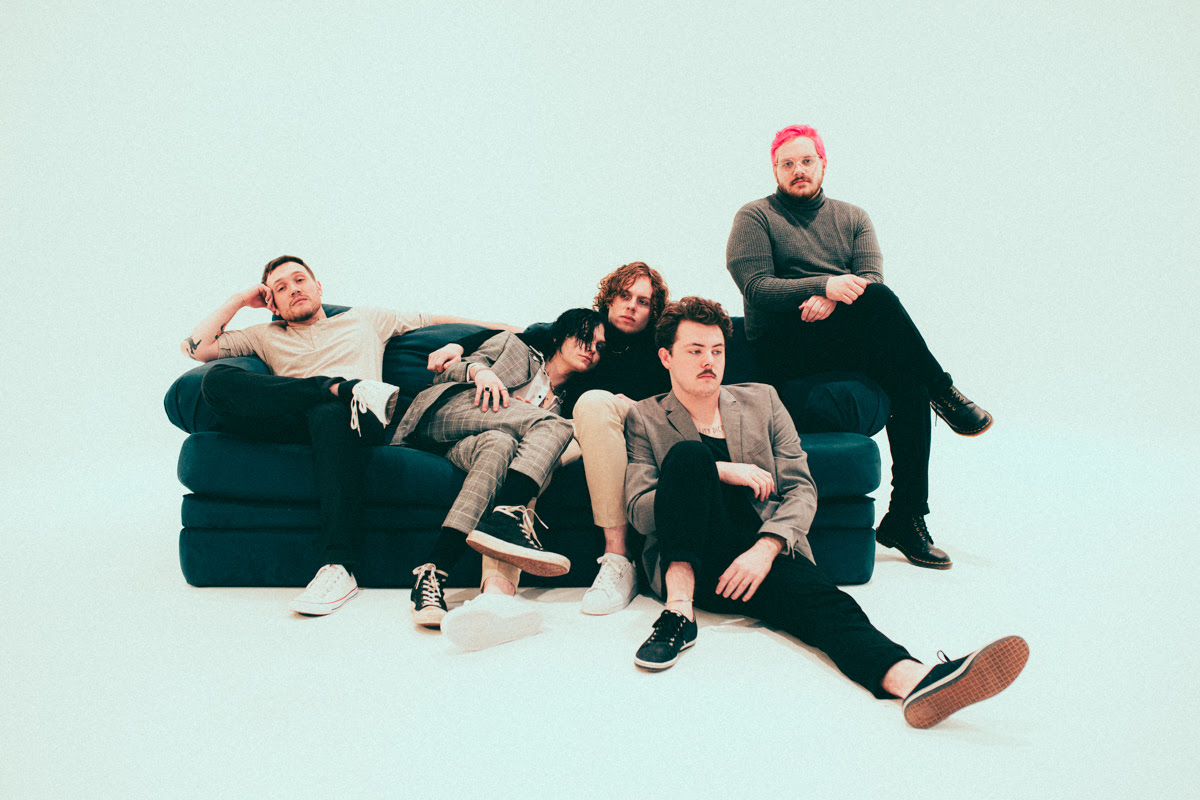 Photo Credit: Joey Wasileski
"melodic, menacing and chaotic" – Revolver Magazine

"While the band's sound is fiercely aggressive, full of razor-edged riffs and bloody-knuckled breakdowns, it's their moments of hanging guitars and twisted emotionality that make them especially interesting." – Kerrang!

"Their riffs will transport you to a wonderfully heavy place." – Alternative Press
Today, the Nashville metal group,
Thirty Nights of Violence
, announced their sophomore release,
You'll See Me Up There
, due out June 26th via
Unbeaten Records
. To celebrate, the band debuted the lead single "Marbled Regression" via a premiere with
Revolver Magazine
and an accompanying video directed by Joseph Wasileski. The track serves as the ferocious album-closer that incorporates all aspects that make Thirty Nights of Violence a force to be reckoned with. Pushing their dynamics to the max, the band mixes devastating riffs and feral vocals with ethereal passages that are reflected in the juxtaposition of the haunting visuals. Thematically, the track comes from a place of desperation when hitting your ultimate low and frantically looking for meaning anywhere it can be found. Ahead of the release this June you can pre-order
You'll See Me Up There
now
and watch the video for "Marbled Regression" on
YouTube
or stream the track on
Spotify
.
"Marbled Regression" Single Artwork by Alex Miracle
Since breaking ground in late 2018 with their debut EP To Die In Your Portrait, Thirty Nights of Violence have found themselves at the forefront of a thriving Nashville metal scene. The young quintet have concocted a volatile blend of frenzied metal with hardcore roots that is equal parts viciousness and precision.
In June of 2020, the band will partner once again with Unbeaten Records for their highly-anticipated sophomore EP, You'll See Me Up There. For this release, Thirty Nights of Violence recorded with Tate Mercer of Schematic Studios in Nashville to lean even further into finding the balance between their most chaotic and melodic tendencies. The creative chemistry between members – Zach Wilbourn (vocals), Ethan Young (drums/vocals), Jake Chestnut (bass/vocals), James Chatham (guitar), and Kelly Cook (guitar/vocals) – is apparent on the meticulous arrangements and greater intention behind each element of the EP's six tracks.
Thematically, You'll See Me Up There serves as a way for the band to process internal and external pain. It addresses directly the way perspective can shift when an individual survives a period of suffering. The EP's title is a reflection of that increased level of understanding that develops in hard times. With four members sharing vocal duties, the creative diversity found throughout the EP matches the wide array of topics that are explored on it; such as drug abuse ("In Vein"), their own sexual identity ("Shattered Glass"), anxiety, and the stages of the grieving process. Sonically, You'll See Me Up There is driven by the hard-as-nails riffing of Chestnut, Chatham, and Cook, and held in orbit by the masterful drumming of Young.
Thirty Nights of Violence take influence from seminal acts such as the Deftones, Converge, Botch, and Poison the Well, particularly in the way they expertly integrate melody and metallic dissonance in a fashion that never allows for a wasted moment, rather than through overt likeness. While Thirty Nights of Violence may be relatively new, You'll See Me Up There is sure to solidify their reputation as one of the most promising young bands currently emerging in the world of underground metal.
Album Artwork by Alex Miracle
Tracklist:
1. Lost In Your Light
2. In Vein
3. You'll See Me Up There
4. Salt
5. Shattered Glass
6.
Marbled Regression