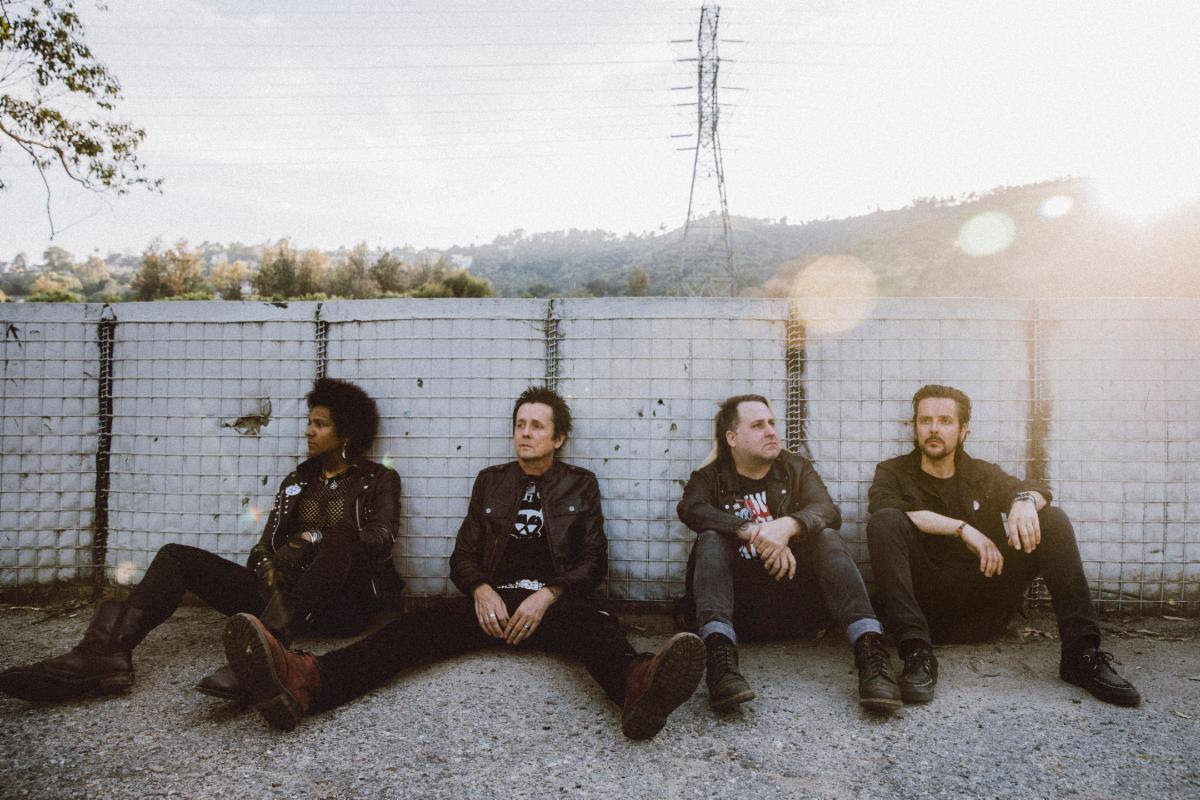 THE WRAITH: Los Angeles-Based Dark Punk Act To Release Gloom Ballet Debut LP Through Southern Lord In November; Album Art And Track Listing Posted
[photo by Michelle Shiers]
Los Angeles-based dark punk band THE WRAITH will release their Mat Mitchell-produced debut full-length, Gloom Ballet, through Southern Lord Recordings on November 29th, the label this week unveiling the album's track listing, cover art, and new details on the album. The news comes just days ahead of the band's performance at LA Dark Fest this weekend.
THE WRAITH's Gloom Ballet delivers twelve infectious tracks drenched in the band's '80s UK post-punk (Death Cult, Killing Joke, Chameleons) and SoCal deathrock (T.S.O.L., Samhain) influences. Recorded by Pucifer guitarist/producer Mat Mitchell, Gloom Ballet was mastered at Audiosiege by Brad Boatright (From Ashes Rise, Tragedy, Alaric) and the artwork was handled by Rebecca Sauve.
Gloom Ballet will see release through Southern Lord on November 29th. See the track listing and artwork below and watch for audio premieres from Gloom Ballet to be issued in the days ahead.
THE WRAITH will perform at LA Dark Fest this Saturday, October 12th with Only Theatre Of Pain (Rikk Agnew of Christian Death), Joe Wood (ex-TSOL), Meldamor (Dave Parley from Prayers), Deth Crux, 13th Sky, Detoxi, and more. Watch for additional tour dates to be issued shortly.
THE WRAITH Live:
10/12/2019 The Viper Room – Los Angeles, CA @ LA Dark Fest [
info
]
THE WRAITH was founded by imposing frontman Davey Bales, formerly of Virginia peace-punks Lost Tribe, and Kaz Alvis shortly after they separately washed up in Los Angeles. Their irresistibly distinctive sound – skeletal basslines and tribal beats propelling Alvis' textured swathes beneath Bales' poetic, anguished bark – immediately gained a following, with homemade demo Comatic Romance racking-up thousands of YouTube views.
Convulsive, chaotic West Coast shows honed the songs that became THE WRAITH's lauded 2017 EP, Shadow Flag. A couple of videos and line-up changes later – the band is now completed by Belgian drummer Jef Pauly and Brit bassist Paul Rogers – their evocative songwriting and pure-punk authenticity earned the ear of Mat Mitchell, who has worked with Love And Rockets, The Flaming Lips, Meat Puppets, King Crimson, and more. Mitchell recorded the band's debut LP, Gloom Ballet, and earlier this year, the band signed to Southern Lord Recordings for the worldwide release of the album.
Gloom Ballet Track Listing:
1. Ballad Of Aeon
2. Wing Of Night
3. Prevail
4. Toil
5. Of The Earth
6. Pyro
7. Piano Interlude
8. Devil's Serenade
9. I Expire
10. Gift Of Suffering
11. Barbed Wire
12. Cannot Die
THE WRAITH:
Kaz Alvis – guitar/vocals
Davey Bales – vocals
Jef Pauly – drums
Paul Rogers – bass/vocals