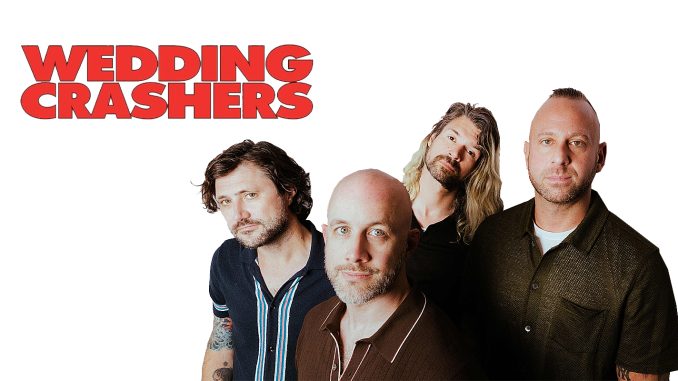 Last weekend Taking Back Sunday celebrated the release of their latest album 152 by crashing a fans wedding and truly giving the couple a memory they will never forget. The band also played two tracks off their new album "The One" and "I Am the Only One Who Knows You," which just so happen to be the only two love songs in the band's catalog.
It all started when the bride sent a DM to the band on August 30.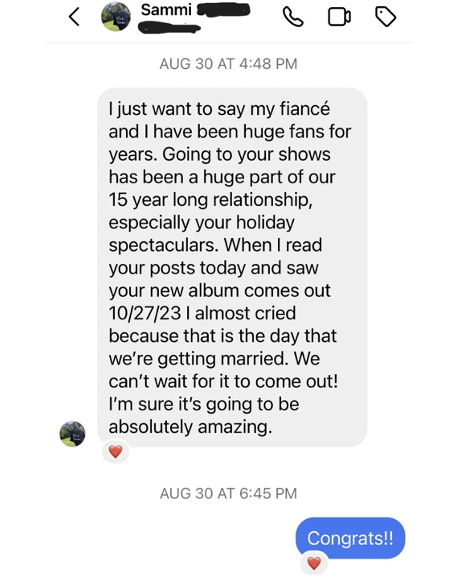 Taking Back Sunday reflect on the wedding crash and how it came together:
"When we announced the release date of our new album 152, we received a very nice message on social media from the bride Sammi. She told us that she and her fiancé Adam were long time fans of our band and that their wedding was planned on the same day as our record release and how happy that made her. As luck would have it, we had planned tour rehearsals at a spot only two hours away from their wedding the very same week as the release and the wedding!
"Through some careful, secretive planning with our manager Jillian and the maid of honor Amanda we crashed the wedding. We arrived under the cover of night during speeches from the bride and groom's friends and family and were whisked away into a room anxiously awaiting our introduction.
"We entered the beautiful reception room to loud cheers and could feel the love! We greeted Adam and Sammi with flowers, warm hugs, and a copy of our new album. Adam, John, and Nathan performed 'I Am the Only One Who Knows You,' and 'The One,' our two most complete love songs. The bride and groom sang and danced along. We took photos and said our goodbyes. It was truly a beautiful night and we're grateful we got to play a small part in it. We wish Sammi and Adam a long, happy, healthy life together filled with love and laughter. Thank you for having us!!!"
Huge thanks to the Maid of Honor, Amanda Lipowski, who helped make it happen under a shroud of maximum secrecy. WATCH: