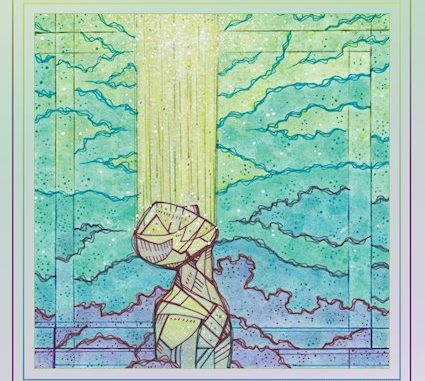 For the first time in nearly a decade, The Spill Canvas will release a full length studio album. Conduit launches March 5th through Pure Noise Records. Brutal Planet Magazine interviewed frontman, Nick Thomas earlier this month. I've said it before and I'll say it again, TSC has the best artwork. Quick! While there is still new merch fresh off the press.
TSC has nearly a 20 year music history and Conduit is another step in it's evolution. A band must be able to grow and change while staying true to it's essence and TSC does just that from the first track, "Architecture." The classic Spill energy is evident while still delivering the stand out lyrics fans expect. Keeping the lyrics to this gem a secret, has been killing me.
"Firestorm" was the first released single off the album and provided a memorable and snappy preview of what was to come. It will leave you buzzing (you'll get it).
Then there's "Darkside," once again exploring the duality of one's nature. In recent years, Nick Thomas hasn't been shy about his battle with substance abuse and struggles with mental health. Thomas confronts his demons through his music/writing rather than being driven under by the weight. The music video uses silhouette, and varying light to convey a dramatic piece of cinematic art.
For those who have suffered the loss of a parent, "Blueprints" is going to hurt. During the nine year span between albums, TSC family has undergone many changes, sadly, one was the loss of Thomas' mother. "Blueprints" is vulnerable and poignant. Thomas uses the lyrics to confront the feeling that a song isn't going to be enough, "this is a poor attempt at moving on." This humble and raw feeling makes the song settle into you deeper.
Grab a lighter. You're gonna need it. Ok, fine, cell phone…turn the flashlight on and sway with me. "Cost" will have you singing along with tears streaming down your cheeks and like it. Hang onto it, you're gonna need it for "Gallon" too.
"Akathisia" is no longer just a movement disorder (feeling of inner restlessness/inability to sit still) but a stirring new track off Conduit. Letting people see your darkness and being okay with it, are two completely different things.
Eisley's, Sherri Dupree Bemis, joins as guest vocalist for "Molecules," a love song written for Thomas' wife. The track pairs well with the bright and bubbly, "Calendars." The entire album features smatterings of electro add ins and culminates in the defining sounds on the intro to "Conduit," the close out track.
Members coming and going, addiction, babies, marriage, and loss, left their imprint on Conduit. Each track lays a lush backdrop, marking the march forward while remaining true to the Spill.