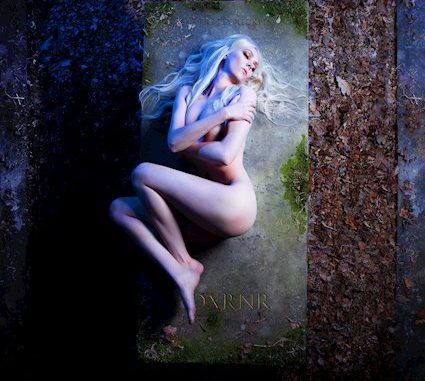 1575 days. That's how long it has been since one of New York City's finest rock bands has released an album. The Pretty Reckless (Taylor Momsen- vocals/guitar, Ben Phillips- lead guitar, Mark Damon- bass, Jamie Perkins- drums) are set to release their fourth studio album, "Death by Rock and Roll" on February 12, 2021. The band left Razor and Tie and signed with Fearless Records in May of 2020. This also marks their first record without producer Kato Khandwala (My Chemical Romance, Paramore, Papa Roach), who tragically passed in a motorcycle accident in 2018.
The first single and title track, "Death by Rock and Roll" was released May 15, 2020. The single was aptly titled as a homage to their late producer as he would often use the phrase, "death by rock and roll." Embracing these five words as their anthem, a new single was born. Lyrically, this song seems to convey the idea that every person can control their own fate- live fast, live hard, and, as Taylor sings, "go out my way." "Death by Rock and Roll actually helped make history when it reached the top of the Mainstream Rock Chart- cementing in The Pretty Reckless as the first female-fronted rock band with five number-one singles.
Two songs were released as promotional singles last fall. "Broomsticks," a thirty-nine second, spooky-themed song that came out right before Halloween- which gave fans another tease before the band would release their incredibly successful single, "25" just three weeks later. "25" was the first song written for the album and exhibits the impressive vocal range of Taylor Momsen. Many vocalists will show off how high they can sing, but few will venture down and risk the lower registers, yet Momsen does it confidently- haunting the listener with an eerie feeling as the verse transitions to the magnificent chorus. After watching the official music video, many YouTubers commented that this would've made a perfect theme for the 25th James Bond film, which I heartily agree with. The song ends passionately- mixing screams and falsetto and a lingering percussion beat.
Since their formation in 2009, The Pretty Reckless have made their mark in the music industry and have proved they can collaborate with some of the best in their genre. The band flew to the legendary London Bridge Studio in Seattle to record "Only Love Can Save Me Now" which features Kim Thayil and Matt Cameron of Soundgarden. In a recent interview, Momsen shared that "Only Love Can Save Me Now" is one of her favorite songs on the album. If collaborating with one of grunge's finest wasn't enough, the New York quartet released their latest single, "And So It Went" on January 11th which features guitar god, Tom Morello (Rage Against the Machine, Audioslave, the Nightwatchmen). Morello's solo gives the song the connection needed to convey Momsen's angst with the current state of the world and the rage that he started thirty years ago.
Nowadays, with the ease of streaming platforms, many people are content with simply listening to a band's singles. However, The Pretty Reckless isn't just releasing good songs. They are artists that have crafted their album in a way that takes the listener on a ride of emotion and relatability. As you listen from track to track, you won't know what to expect next. From the calm acoustic songs like "Got So High," "Standing at the Wall," and "Harley Darling" to the wild, beat-driven rock 'n roll of "My Bones" and "Witches Burn," Momsen and company are here to serve your musical palate.
We've waited a long time for this album, but it was well worth the wait. Each album the band releases just raises the bar of excellence higher and higher. "Death by Rock and Roll" is an incredible album that will set the genre's standard. The Pretty Reckless have reawakened the true meaning of rock 'n roll.