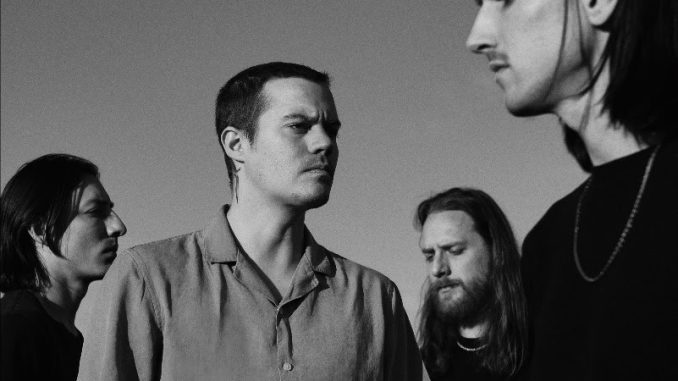 Ohio quartet
The Plot In You
—
Landon Tewers
[vocals],
Josh Childress
[guitar],
Ethan Yoder
[bass], and
Michael Cooper
[drums] — have shared the visualizer for "Left Behind (Acoustic)." Listen
here
.
The original version is one of the heaviest songs in the band's catalog, but this stripped down take is just gorgeous.
Last year, the band's 2018-released single "FEEL NOTHING" was officially certified Gold by the RIAA. The song is a digital success story that still streams over 2 million times and has enjoyed an exciting beyond-viral moment on TikTok. The track appears on the band's album DISPOSE.
ABOUT THE PLOT IN YOU:
TPIY dropped their fifth album Swan Song in 2021 via Fearless Records. The album is available here. After racking up over 100 million streams and receiving praise from Billboard, Rock Sound, Alternative Press, and more, the band crafted an album that addresses the end of various things and situations in life. It was a way for the members to expunge some negative things from their lives through their art. With this record,The Plot In You stared down years of negativity, soured friendships, disappointment, and mistakes and catalyzed those experiences into hammering distortion, towering melodies, epic production, and unapologetically cathartic lyrics. It's an album that their fans and beyond will intimately and instantly relate to.
LISTEN TO MORE MUSIC FROM THE PLOT IN YOU:
"Face Me"
"Too Far Gone"
"Paradigm"
"Enemy"
"Divide"
"Forgotten"