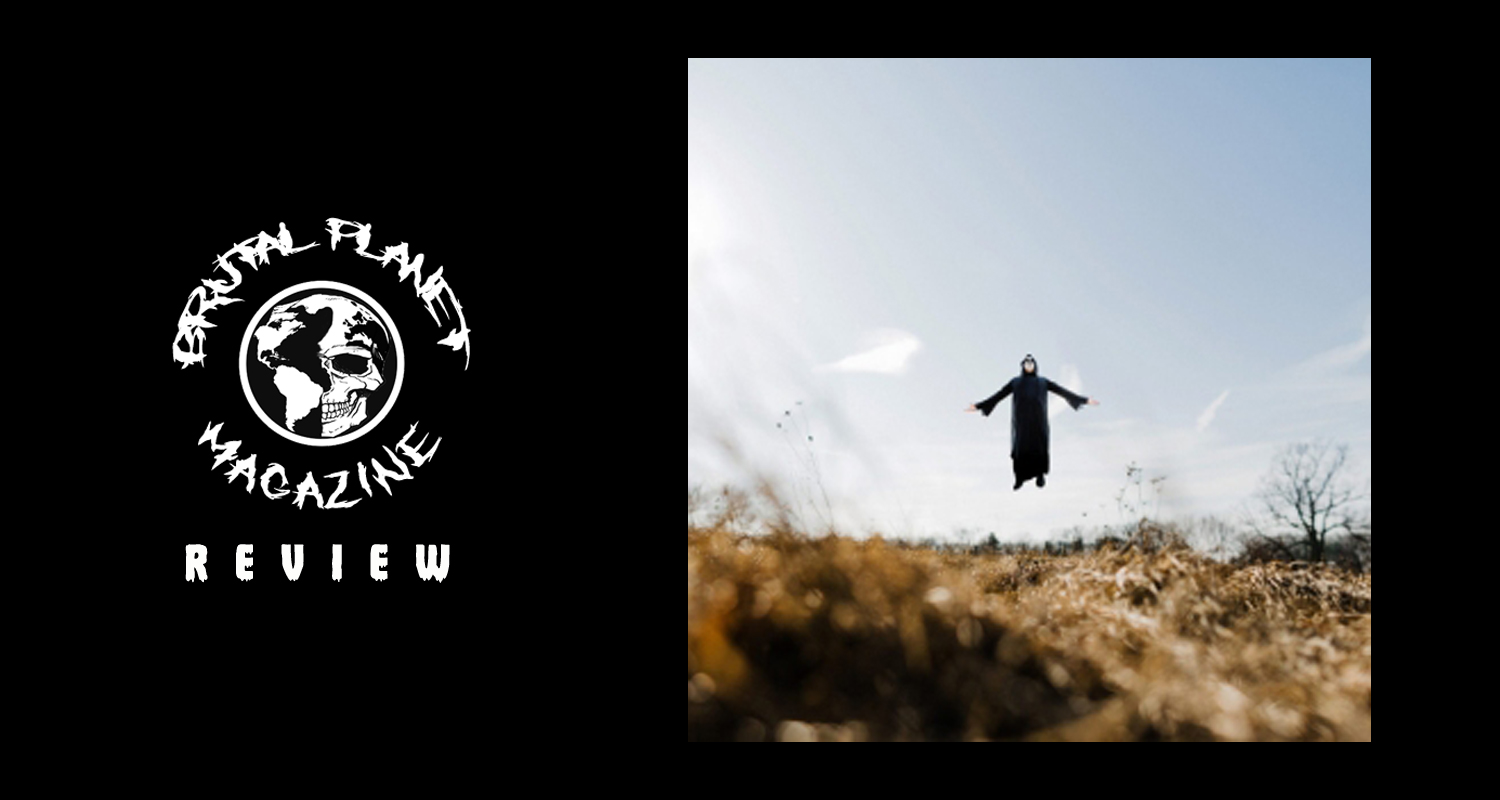 Picture in your mind the moment you first watched 2001: A Space Odyssey. When the horns swell, the tympany begins rolling, and the sense of awe and wonder nearly overwhelms you. Now fill your mind with the feeling of apprehension and unease of what's to come when you were introduced to the setting of the pink room in Twin Peaks: Fire Walk With Me. The repetitive motifs of the drums and bass intermixed with the distorted guitar chords add a gritty layer that informs the viewer the pink room is not a place you'd want to be.
What does this have to do with The Oracle's Hypogeum? It's simple. The soundscape that Patrick Murphy has created echoes the great film score composers' ability to open your mind's eye to a world of creation. Hypogeum manipulates the senses as well as the likes of Angelo Badalamenti (Lost Highway, Twin Peaks, Mulholland Dr.) or Clint Mansell (Requiem for a Dream, Pi.)
When the Oracle began, it was more of a noise project. The Oracle (Patrick Murphy) was only using guitar effects pedals to create the sounds, and it was not until the release of "Once I had it All" that the project's identity began to take shape. "I started learning about the world of analog synths and drum machines, and that sort of opened the door to a whole new world both sonically and visually," says Patrick.
With Hypogeum, you are transported through six individual tracks that act as a guidepost to this ritualistic fever dream. Descending through each layer, my mind was able to create its own world of wonder. The haunting melodies, instrumentation that is foreign to me, and the halting pace of the album help create a multidimensional experience for all who dare enter.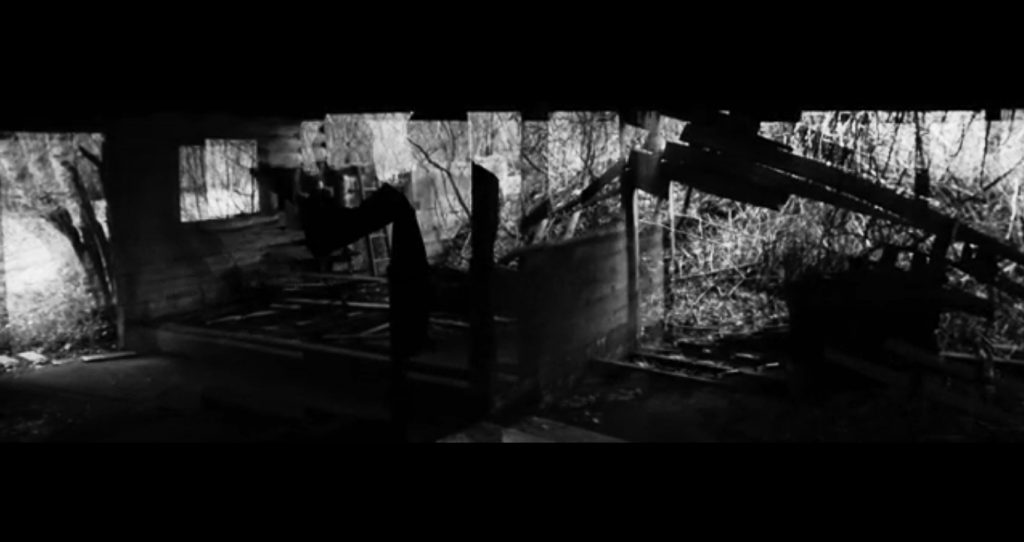 I had the opportunity while listening to this album to reach out to Patrick and pick his brain on who the Oracle is, and what this experience is meant to inspire.
Brutal Planet Magazine: You have been involved in many musical projects over the years. What made you decide to work on your own with this project?
Patrick Murphy: There is a lot of music I am influenced by that has inspired me to create something, but it wouldn't necessarily work with other projects I was working on. I've been playing drums in bands since around 2001, and I wanted to do something different and new for me. I needed another release other than just sitting behind the drum set.
What were your visions for this project at the inception? How did the initial vision change throughout it growing?
When The Oracle started, it was more of a noise project. The first release and early live performances were just pretty much me with Guitar effects pedals creating sounds. There wasn't a concept to the project like there is now. It wasn't until the release of "Once, I Had it All" that it start having an identity. I started learning about the world of analog synths and drum machines, and that sort of opened the door to a whole new world both sonically and visually. Live, it became more of a performance art piece, rather than a band playing a set. I felt the music needed to be accompanied by a striking visual.
Who/What is the Oracle? Where did this being come from? What is the Oracle telling us throughout these six movements?
I feel that is up to the listener/viewer to decide.
Who would you say has influenced you the most?
I wouldn't say there is one thing that has influenced The Oracle more than the other. I would say it is a combination of artists like Michael Gira, Genesis P-Orridge, Douglas P, David Tibet, Trent Reznor, Michael Moynihan, Varg Vikernes, David Lynch, Béla Tarr, Andrei Tarkovsky, Philip Glass, Steve Reich, Brian Eno, William Basinski, Krzysztof Penderecki, Richard Wagner.
There seems to be a deliberate pace set to the album. It has an uneasiness about the way the music is driven forward. Was it your intention to play with our subconscious minds that need to follow a set rhythm or pattern?
Absolutely. The purpose of the record is to challenge the listener and experience something from the sounds.
What was the recording process like? What types of instruments or sound effects were new to you? Were there any difficulties getting the sound you had envisioned in your mind to transfer to a tangible piece of art?
I came into the studio with skeletons of songs, and I knew I needed to record them before adding any other parts. Zach Weeks, who produced the album, helped me get them out as well as providing an incredible amount of insight and ideas to make the songs what they are. It wasn't difficult because we were just able to do whatever we wanted, and if it didn't work, try something else. I also had Jesse Menard (of Mountain Man), Cosmo Kilburn DiGiulio(of DOM and Team Spirit), and former collaborator Bill Shaner come in and add parts to the record as well. None of the instruments were new to me, but since we were at GodCity, we had access to all of Kurt Ballou's effect pedals and amps. There was no shortage of gear or inspiration during the session.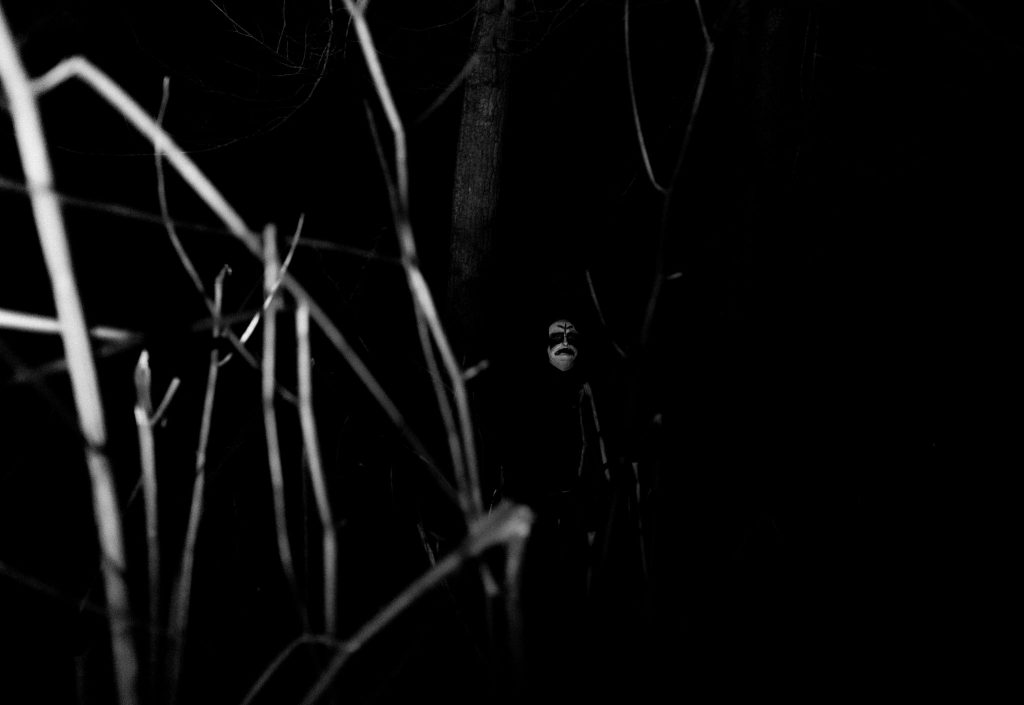 THE ORACLE's Hypogeum was captured at the infamous GodCity Recording Studio in Salem, Massachusetts with producer Zach Weeks using Dave Smith Instruments OB-6, Moog Grandmother, Korg MS20, Mellotron, Yamaha CS-80, and Yamaha DX7 plugins, upright piano, guitar, bass, lap steel guitar, drums, various drum programming software, and a selection of guitar effects pedals.
Hypogeum will be accompanied by a six-part video series that will ultimately culminate into one short film bridging together the record's mysterious theme.
Hypogeum will be released digitally and on limited edition vinyl on August 14th via Repose Records.
http://www.facebook.com/theoraclema http://www.instagram.com/the_mass_of_the_oracle http://theoraclema.bandcamp.com
http://www.facebook.com/recordsrepose http://www.instagram.com/reposerecords