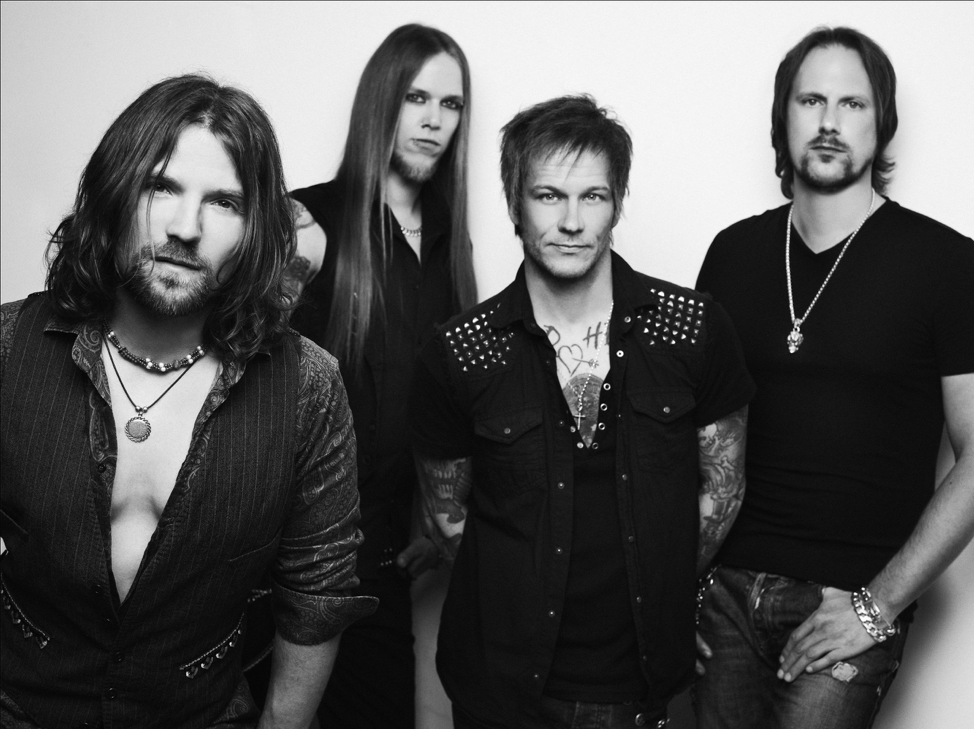 A little peek and you're howling like a wolf to the moon.
THE NEW ROSES has just released another video off their chart-breaking album, Nothing But Wild (placed #10 DE, # 45 AT, #31 CH). The rough title track of the long-player "Nothing But Wild" is being accompanied by a striking live video of the band's gig at Wiesbaden's Schlachthof in 2019. The audiovisual depicts the sincerity and integrity THE NEW ROSES exude at their shows, not only in regard to their performance, but also in proximity with their fans.
After successful live appearances all over the world, amongst others, as an opening act for KISS and SCORPIONS, the four-piece is definitely not done yet! Another headline tour is about to start on March 13th, 2020, and in summer, THE NEW ROSES will be jamming with KISS again! Do not miss out on the splendid opportunity to see the German rockers live on stage: A spectacular show filled with bangers that will have you dance along is awaiting you!
Timmy Rough on the video:
"This video is a salute to all our fans that made our Nothing But Wild Tour a crazy Rock & Roll Party night after night after night. It just feels incredible to watch our audience grow and to know that the band keeps getting stronger between all of us. We hope you enjoy watching this clip and we can't wait to see you further up on the road!"
Watch The New Video For "Nothing But Wild"
HERE
!
[ camera / cut: Christian Güthlein ]
Catch THE NEW ROSES live on tour!
13.03.20 DE – Würzburg / Posthalle
14.03.20 CZ – Prague / Klub 007 Strahov
20.03.20 DE – Saarbrücken / Garage
21.03.20 DE – Burgrieden / Riffelhof
03.04.20 DE – Regensburg / Airport Eventhall
04.04.20 DE – Fulda / Kreuz
11.04.20 DE – Bremen / Schlachthof
16.04.20 DE – Bonn / Harmonie
17.04.20 DE – Hameln / Sumpfblume
24.04.20 DE – Jena / F-Haus
25.04.20 DE – Bordesholm / Albatros
06.06.20 DE – Oschersleben / Motorsport Arena
13.06.20 CH – Wolfhalden / Rock The Wolves
21.06.20 DE – Munich / Olympiahalle
19.07.20 UK – Maidstone / Ramblin Man Fair
25.07.20 DE – Thalmässing / Pyraser Brauerei
15.08.20 DE – Balve / German Kulturrock Festival
w/ KISS
14.06.20 DE – Dortmund / Westfallenhalle
15.06.20 DE – Hamburg / Barclaycard Arena
10.07.20 DE – Frankfurt / Festhalle
11.07.20 DE – Stuttgart / Schleyer Halle
THE NEW ROSES are:
Timmy Rough – vocals / guitar
Norman Bites – guitar
Hardy – bass
Urban Berz – drums
More Info: