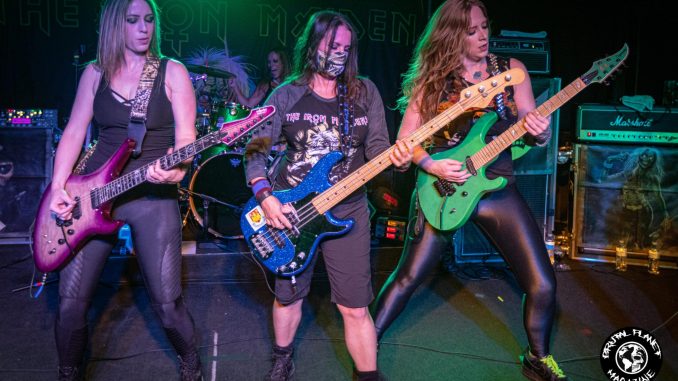 The Iron Maidens brought some much-needed metal to The Royal in Salt Lake City, UT, on August 20, 2021. As the world is coming out of lockdown and shows begin to make their way back to the stage, the world's only all-female Iron Maiden cover band brought twin guitars, costumes, and even Eddie made an appearance during the evening's set.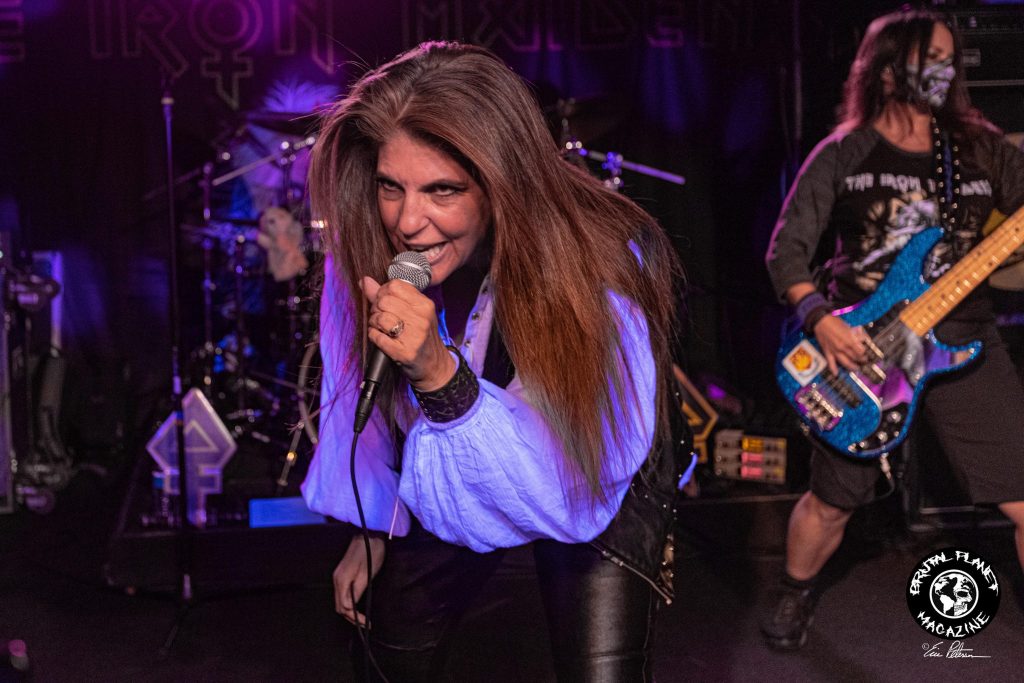 The set began with "Be Quick or Be Dead." The ladies transitioned right into "Flight of Icarus" from the Piece of Mind album. "Sun and Steel" continued the Piece of Mind's representation in the set. The set moved forward a decade to "Wasting Love" from 1992's Fear of the Dark. Vocalist Kirsten Rosenberg nailed the song, bringing goosebumps as her voice climbed for the high notes.
The set blazed into "Losfer Words (Big 'Orra)," an instrumental that allowed guitarist Courtney Cox and Nikki Stringfield to shred while bassist Wanda Ortiz thumped the bass with all the inspiration of Steve Harris behind her.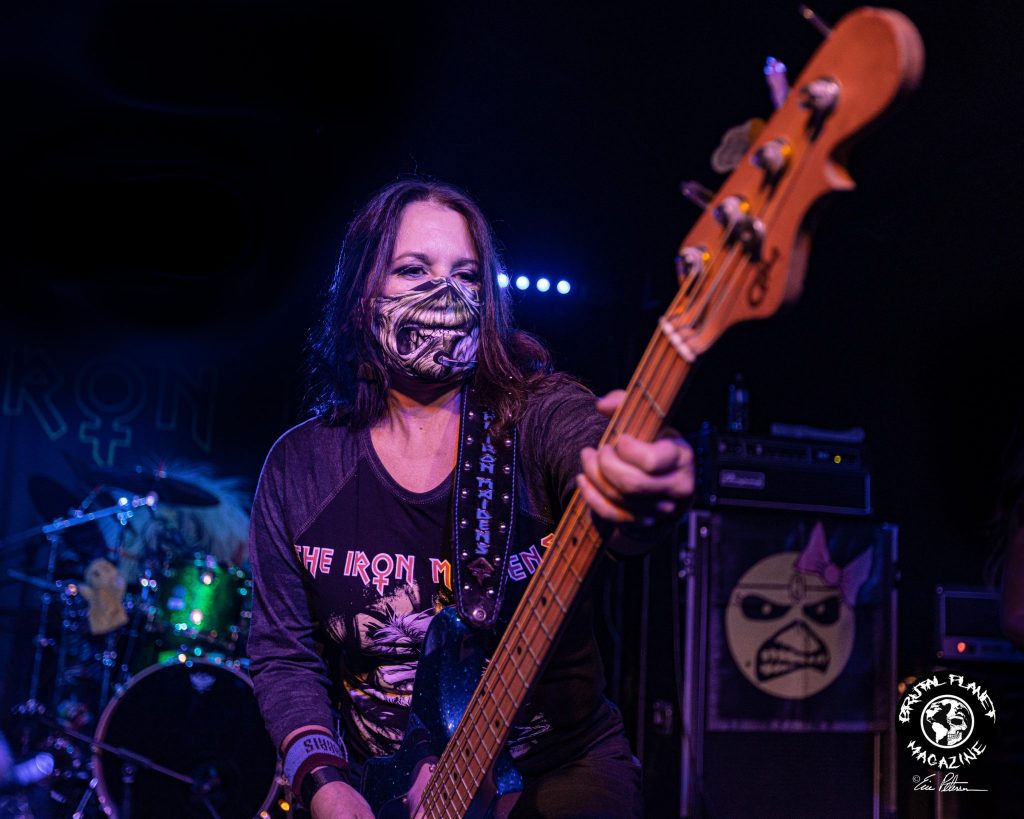 The Maidens took the tempo back to full speed with "The Trooper" as Rosenberg adorns British military attire and a Union Jack flag. During the song, Linda McDonald drummed like a pro as she tore up the skins. Ortiz showed more of her Harris-like flair through "Stranger in a Strange Land," "Heaven Can Wait," and the Maiden classic "Wrathchild."
"Powerslave" and "Number of the Beast" warmed up the crowd as the climax of the set headed toward "Fear of the Dark."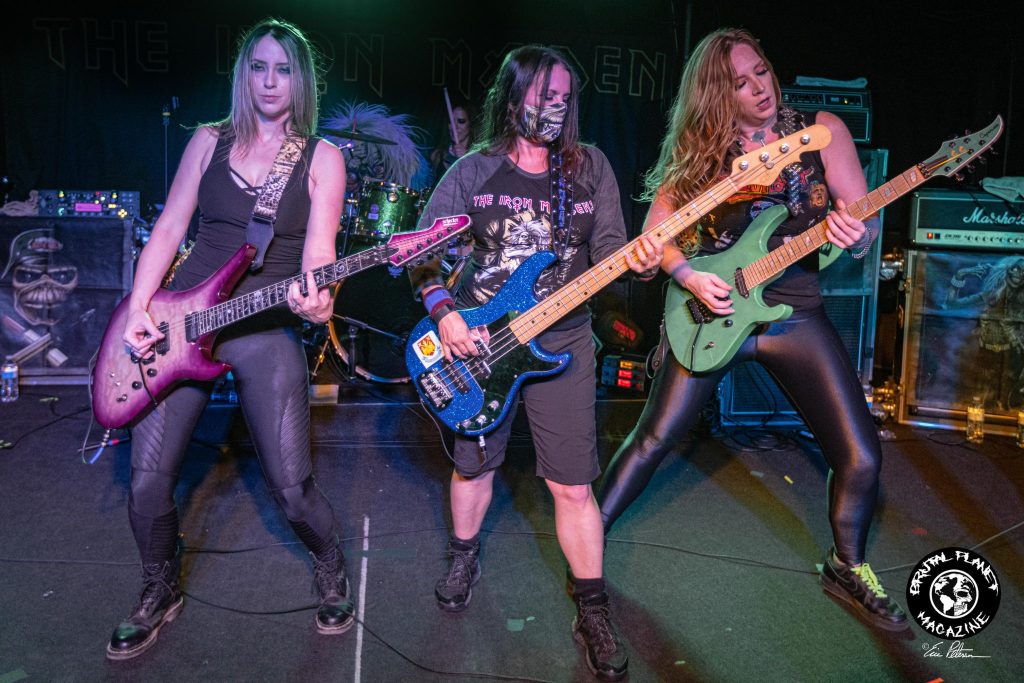 The show came to an end with the song that began it all, "Iron Maiden."

Seeing the Iron Maidens has its advantages, first being a much more intimate crowd surrounds you. Second, the price of a ticket is much lower, and lastly, you will leave the show with the songs from Iron Maiden running through your head just as though you were at an actual Maiden show. The Iron Maidens play their hearts out and provide an entertaining evening for everyone. Check them out at a venue near you.