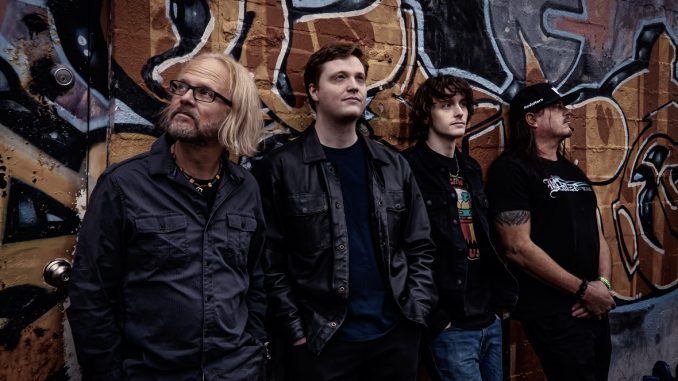 Indie rock band The Intemperate Sons will release their new album The Color Within along with the title track to all major platforms via Framework  on August 12, 2022.
"The single is the title track off the full-length album, The Color Within. The rest of the album is dropping along with the new single. This track was the last one recorded for the album where we worked with our friend, Tony Franklin (The Firm, Whitesnake, Blue Murder), and his fretless bass genius. This track explores getting inside the mind of a beautiful person that has been abused and their struggle to realize who they are while it continues to happen. The theme is that we're all a work of art painted by the color of our experience." says the band.
The album was produced by Amir Derakh and Keith Watson. Amir mixed the album and played bass on "Wall of Glass", "What's Done is Done", "Broken Door", "Remission", and "Believe", as well as played slide guitar on "Dust to Dust." Tony Franklin played bass on "Running Man", "The Color Within", and "Dust to Dust." Mike Marsh mastered the album. All songs were recorded at The Kitchen Recording Studio, Dallas, TX by John Painter.
The Intemperate Sons Show Dates:
Fri Aug 12 @ O'Riley's in Dallas, TX
Sat Sep 3 @ Rob's Billiards Sports Bar in Euless, TX w/ Natural Born Thrillers
Fri Oct 7 @ Mavericks Bar & Grill in Arlington, TX w/ Natural Born Thrillers
Sat Nov 5 @ O'Riley's in Dallas, TX