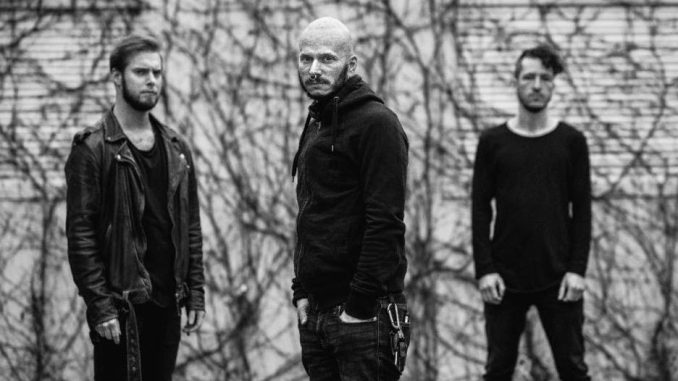 Watch HERE
New Album 'Urian'
Out September 29th, 2023! Pre-Order HERE
"One of the most distinctive bands around."
-Blabbermouth
"Nothing short of brilliant"
-Everything is Noise
"You might come for the metal, but you'll stay for the melody."
-Outburn
German Prog-Metal trio THE HIRSCH EFFEKT have released their new single "Granica" along with a music video. It's the fourth and final single before their new album 'Urian' is released on September 29th via Long Branch Records.

Stream "Granica" and pre-order the new album HERE

A shoegazey, spherical track, "Granica" glides in gentle post-rock circles describing the protagonist's consternation that he "woke up in another world" on February 24th, 2022.

Feeling helpless, he hastily offered his driving services and THE HIRSCH EFFEKT's own trailer to an aid convoy making a trip to the Polish-Ukrainian border. Plagued by strong doubts during the journey as to whether this is really an effective way to get involved and help, the mission becomes clear at the first service area behind the German-Polish border: We saw immediately that "we are by no means the only ones here who have the feeling 'You have to help'". This became a formative journey, at the end of which lay the certainty: "Forget it now! Nothing, really nothing, will ever be the same."

Check Out the Video for "Granica" HERE
Having hit #21 on the German album charts, and with formidable show-offs at Wacken Open Air, Full Force Festival, ArcTanGent plus headlining the renowned

Euroblast Festival, THE HIRSCH EFFEKT have impressively established themselves in the German progressive metal landscape.

Three years after the release of their latest album 'Kollaps', the band marks their return with the release of their upcoming full-length, entitled 'Urian', out September 29 via Long Branch Records.

Musically, 'Urian' dives deep into the increasingly obtrusive ambivalence between crises and everyday life. Significantly less conceptual than the 2020 album 'Kollaps', it is nevertheless an absolute musical evolution. Textual ciphers are more intimate, relationships and references apparently obvious, while socio-political topics are discussed, and current developments are critically questioned. In addition to democracy-destroying bots that nestle in human brains via Instagram comments, THE HIRSCH EFFEKT gives a voice to the voiceless, for whom a beautiful life is still waiting.
'Urian' Track List:
1. Agora
2. Otus
3. 2054
4. Urian
5. Stegodon
6. Granica
7. Blud
8. Eristys
THE HIRSCH EFFEKT are:

Nils Wittrock (Guitar, Vocals)

Ilja John Lappin (Bass, Vocals)

Moritz Schmidt (Drums, Vocals)