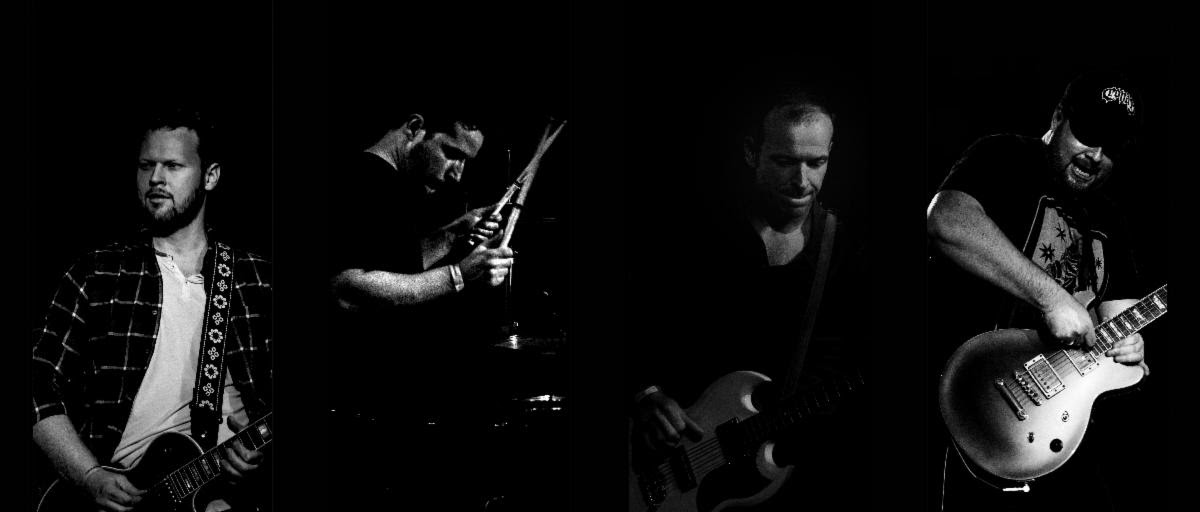 View / Share THE HEAVY EYES' "Late Night" Video
HERE
.
Memphis-based psychedelic stoner rock merchants, THE HEAVY EYES, recently issued a video for "Late Night." The groove-soaked anthem comes off the band's Love Like Machines full-length released in March via Kozmik Artifactz.
Their fourth full-length and first new offering since 2015's He Dreams Of Lions, THE HEAVY EYES continue to churn out fuzzed out, bluesy, hypnotic riffs, this time with the addition of long-time recording engineer, Matthew Qualls, on second guitar. Adding a fresh layer of depth to their signature swagger, Qualls enabled the band to collaborate in a different way exploring new song structures, tones, and attaining a bigger sound overall without stripping any of the grittiness and love of '60s and '70s rock that has shaped the band since inception. The songs sing of doomed armies, of lost loves, and of course, of that damn meddling Wolfman. In short, there is something here for everyone: the bellicose, the poignant, the absurd.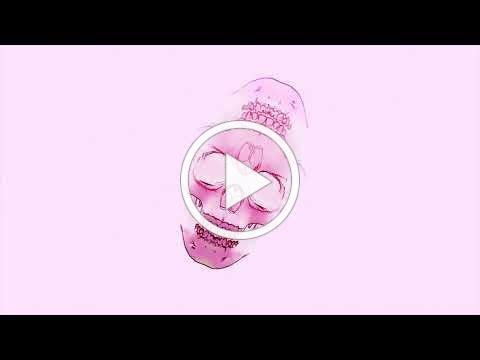 THE HEAVY EYES – "Late Night"
Love Like Machines was produced by THE HEAVY EYES and Qualls and comes shrouded in the hallucinogenic cover art of Emil Orth. The record was released digitally by the band with Kozmik Artifactz handling the vinyl edition.
Preview and purchase Love Like Machines
HERE
.
Despite the rabid reception of their first three albums, THE HEAVY EYES' Love Like Machines almost never existed. In 2017, the band was put on pause, with each member living in a different state. Spread across the Southwest and Midwest, there were new jobs, new cities, a marriage, and even kidney disease. In short, there was every indication that the pause might become permanent. But by 2019, THE HEAVY EYES had found a second wind and was actively working on new material, exchanging beats, licks, and lyrics long-distance. Picking back up on their signature sound – riffs that interlock like clockwork, rollicking drums and bass, and a Southern drawl that floats above it all like a ghost lost at sea – while also venturing into virgin territory, after two bouts of recording, Love Like Machines is finally here, five years in the making.
"The grooves swing and aren't shy about it, and Shumake's vocals and Southern-tinged lyrical patterns can call to mind Clutch, All Them Witches, and Valley Of The Sun at any given moment… but if THE HEAVY EYES are sending a message in this sharp-dressed ten-track/thirty four-minute outing, it's that they're getting down to business." – The Obelisk
"Love Like Machines serves another round of THE HEAVY EYES' heady brew of tight riffs and Southern croon." – Rock Reloaded Radio
"Psychedelic blues rock may not be everyone's cup of tea, but there's something about Love Like Machines which makes it very easy to pick up and listen to…. a work of art." — Distorted Sound
"The band has mastered the hard-psych rock imagery delivered from the shadowy abyss of the great beyond. Distorted, energetic riffs over a soundscape that focuses on echoey tones and powerful vocals carry the tunes that are direct, memorable, and never overstay their welcome." — Blues Rock Review
"You've heard Love Like Machines before. You've heard it a thousand times, in steamy, swampy clubs, emanating from beer-addled dive bars, hanging out with your friends in a basement… Yet you've never heard this before. It's a real skill when a band can make the old new again, and the reinvention of the familiar is always a good day at a time when there are thousands of also-ran bands copying a template without really innovating on it." — Bloody Good Music
"For those who appreciate signposts: lovers of Clutch's bluesy testosterone swagger and of Greenleaf's crackling, visceral energy will be in familiar territory. When the world-wide weirdness of 2020 is just a bad memory, I'll make a point of going for a long drive with my windows down, blasting Love Like Machines at ridiculous volume." — The Sleeping Shaman
"The album is like a wet-dream for fans of classic fuzzed-out, reverb-soaked riffs and slick songwriting with a sprinkle of early Kyuss and Danzig tossed in for good measure! Spark up, purchase, and jam this album now!" – Ghost Cult
"Blues rock the way you like to hear it." – Rockportaal.nl
"I have a tendency to think of anything remotely doomy as desert music, but I can hear the river in this, and I can smell the swamp from here. Love Like Machines is the band's fourth full-length studio album, and they get stronger with every new set." – Flying Fiddlesticks
"'Late Night' has a juicy stoner heavy blues delivery. There's the explosive, crunchy guitar move and tone of higher density, where the main riff knocks you down like the mutant Rhino. THE HEAVY EYES are clearly not averse to nimble headbanging finds. In the verses, the swaying, driving rhythm unexpectedly changes its course a bit, which allows the track to strengthen the pressure even more. And along with Tripp Shumake's vivid vocal melodies, the energy is squeezed out to the last drop." – Grotesqualizer on "Late Night"
"Low-key mastery of the stoner arts… Memphian stoners THE HEAVY EYES have been quiet these past five years, with a series of setbacks and lifestyle changes keeping the act on the back burner for a while. Thankfully they are back in 2020 in fighting fit shape, with a new album that's sure to re-ignite the ardor of long-term fans with its slew of groove-laden fuzz-metal and low slung reefer rock." – Sentinel Daily