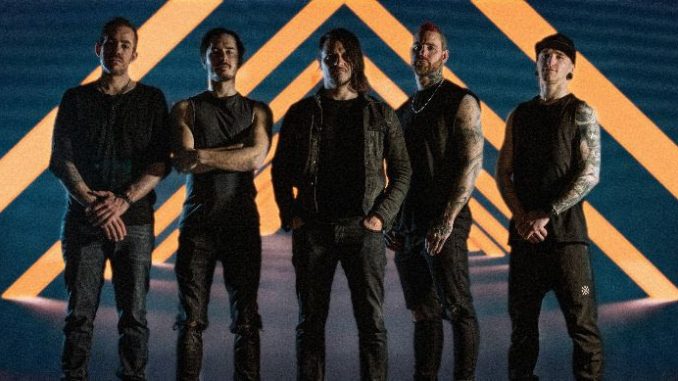 Album 'A World On Fire' coming July 30th!
Watch The Video for 'Our Demise' Here
British metalcore 5-piece The Five Hundred have released their new single 'Our Demise' along with a music video. It's the third single taken from the new studioalbum 'A World On Fire' coming July 30th, 2021 via Long Branch Records.
The Five Hundred about the new single 'Our Demise':
"I remember reading a paper about how people can pass away simply because they've given up. Life has beaten them and they feel defeat is inescapable. It was a study by researchers about the "clinical markers" for 'give-up-itis', a crude term used to describe what is known medically as psychogenic death. It usually follows a trauma from which a person thinks there is no escape, making death seem like the only rational outcome. If not arrested, death usually occurs three weeks after the first stage of withdrawal. The researcher quoted: "Psychogenic death is real. It isn't suicide, it isn't linked to depression, but the act of giving up on life and dying usually within days, is a very real condition often linked to severe trauma.
It's a subject matter that triggers thoughts, perhaps analogously, that we are experiencing a societal or ecological version of this. We have given up on ourselves, and we have just accepted that this is the only, inevitable conclusion, to fade away, wide-eyed and hopeless.
As a society we swing from the opposite ends of the pendulum, of environmental activism, which society bizarrely labels as 'extremism" to the flaccid apathy of "middle-of-the-road Joe Public", who questions whether any of this is even real. We don't need two polar opposites to war with each other, we need the middle ground to get the fuck in the water and learn to swim. We haven't decided if this song is about fighting on or giving up… I guess we'll let the listener decide…"
Tracklist:
1 Black Dogs
2 The Rising Tide
3 Our Demise
4 The Warmth
5 Walls Of Jericho (feat. Andreas Bjulver)
6 Your Apocalypse (feat. Jeremy Gomez)
7 With Scars
8 Our Curse
9 Agony
10 A World On Fire
Aggressive yet euphoric, empowering yet simultaneously enslaving, The Five Hundred are renowned for overcoming adversities and laying siege to every stage they play. Their critically acclaimed debut album 'Bleed Red' told the story of a band struggling with Tourette's, OCD, and drug addiction. It's now the band's time to share with the world how they've battled through their vices and come out on top. After successful tours up and down the country, Eastern Europe / Russia and an appearance at the iconic Download festival in 2019, the quintet are back and angrier than ever with their follow up album.
THE FIVE HUNDRED – "The Rising Tide" (Official Video)
THE FIVE HUNDRED – "Black Dogs" (Official Video)