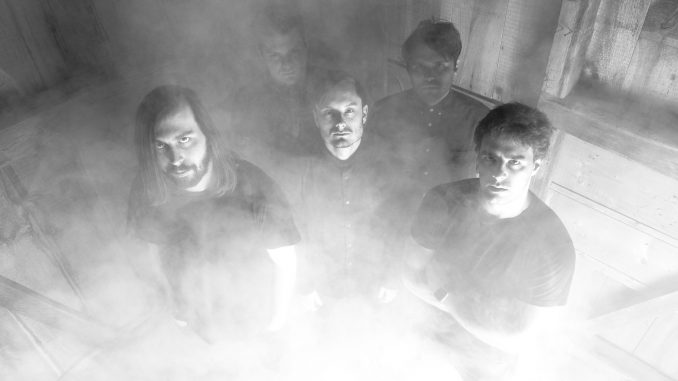 Since 2015, The Drowned God have been creating stories that would give any horror movie a run for its money. Pale Home, is their latest chaotic 10-track story that finds its character swallowed up by paranoia in a purgatory afterlife. Pale Home hits the streets on March, 26, 2020. This Black Metal and Hardcore masterpiece has some definite influences in those genres, but what other music influenced them. We asked Brandon Baun, bassist and founding member of The Drowned God what albums influenced his style that are not Black Metal or Hardcore. Here is his list of top five albums:
1. Radiohead – Kid ARadiohead may be the biggest influence for me, musically. The way they utilize dissonance, repetition, and layering on this album is still a constant source of inspiration. Something else that I particularly admire is how Radiohead weaves intricate and dense instrumental passages into their songs without ever being overtly "technical" sounding. This is an aspect of songwriting that I try to incorporate into The Drowned God – I do not want our songs to sound "technical" or even overtly complex until one tries to break down how the individual musical layers play off of one another.
2. Brian Eno – Apollo: Atmospheres and SoundtracksThis was the album that introduced me to the idea that music could convey "atmosphere". I was 14 when I heard "An Ending (Ascent)" while watching the film 28 Days Later in the theater and bought this album the next day. Ambient music remains my favorite genre to this day and I think the atmospheric sensibility in our music can be traced back to this album. "Drift" may be one of the most beautiful songs I've ever heard.
3. Max Richter – The Blue NotebooksMax Richter is a master at crafting melancholic, immersive music. I think I am most inspired by his melodic sensibility and how he changes from major/minor mid-line to devastating effect. I have seen him perform this album live on two occasions and have been brought to tears both times. I can name at least a few sections on "Pale Home" that are directly inspired by music on this album.
4. Red House Painters – RollercoasterProbably the saddest album that I have ever heard. This album to me is the perfect showcase of lyrics amplifying the emotional impact of music, which is already incredibly beautiful, complex, and poignant.
5. Interpol – Turn on the Bright LightsThe way Interpol creates a heavy atmosphere while keeping the songs driving and intense is a huge inspiration for me personally and something that I have implemented into our music on every album we have ever made. Also, the drum and bass dynamic here is unrivaled.
You can Check out The Drowned God's latest single "All Haunted" below: